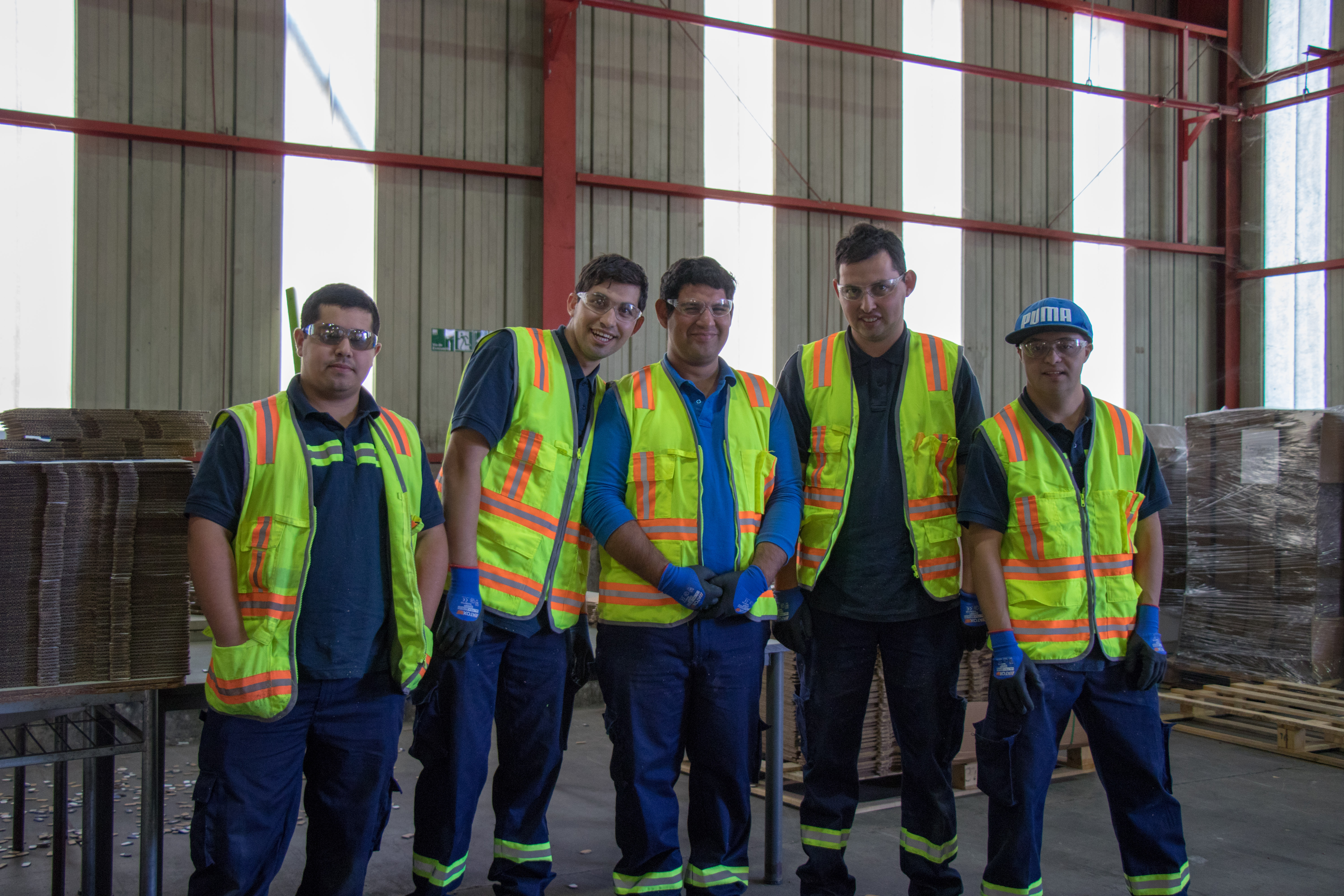 The value of labor inclusion
CMPC began to prepare for Chile´s new Labor Inclusion legislation about six months before it was due to come into force. The new law seeks "the effective inclusion of people with any kind of physical disability into the labor force in both the public and private sectors." It states that, in any company with one hundred or more employees, at least 1% must be people with disabilities.
In November 2017, CMPC accepted four young men into the workforce at the Recovery area of the Envases Impresos plant located in Buin in metropolitan Santiago.
Nicolás and Luis Seguel, Bryan Mosqueira and Rodrigo Muñoz have different types of disability. The Segel brothers and Bryan are cognitively impaired, whereas Rodrigo has Down's Syndrome. However, that has not prevented the four young workers from making a real contribution to the company. They perform the manual tasks that machines cannot do, such as tearing, gluing and selecting boxes, processes that are necessary to ensure that products are delivered properly to customers.
This pilot plan, although launched by Envases Impresos alone, is linked to the global policy of CMPC: there are already 130 employees with some type of disability (of which 120 are men and 10 are women) in the approximately seventeen thousand-strong company workforce.
Watch the video to find out more about the initiative.