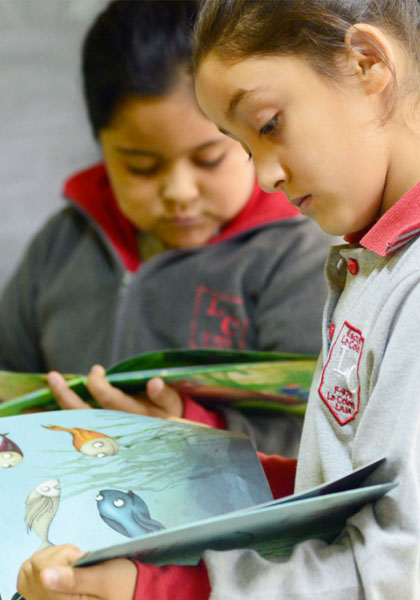 Due to the company's concern for the children from the communities surrounding its operational facilities, it has sought, since 2000, to support their educational development, encourage a healthy outdoor lifestyle and impart culture. Three areas service this aim:
Teacher Training Program and School Consultations
The objective of this program is to improve learning outcomes for pre-kindergarten to sixth grade students in communities neighboring the company's operations in Chile.
The project is carried out through practical application workshops, classroom and school consultations and evaluations with the use of pedagogical tools for the subjects of Mathematics, Language and Communication.
This program has been implemented in four of Chile's regions: Metropolitan, Maule, Biobío and Araucanía.
Child Raising and Growing
This program aims to promote the cognitive, sociolinguistic and motor skill development of children from birth to 6 years of age by way of effective, early-stimulation practices for families and in educational centers.
It currently works with 21 educational institutions.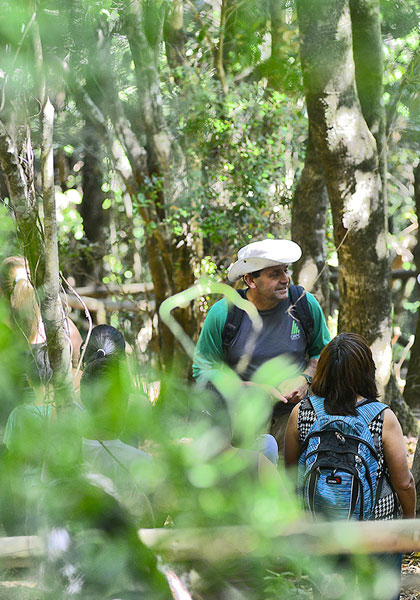 Alessandri Coronel Park was created by CMPC in 1993 with the objective of encouraging culture and environmental education and to establish connections between the company and the community in the Biobío Region.

The 11-hectare park is free of charge and open to the community. It features a 3-kilometer long path with diverse views of the native forest, an amphitheater with seating for 800, an educational nursery with many native species and a "tree room" where the paper production process is described in a didactic way.

Alessandri Coronel Park had more than 150,000 visits in 2017.

In 2018, the Company plans to inaugurate Alessandri Nacimiento Park, located in the city of the same name in the Biobío Region. The 4.5 hectare park, complete with native plants, an amphitheater and plants, is free-of-charge and open to the community.