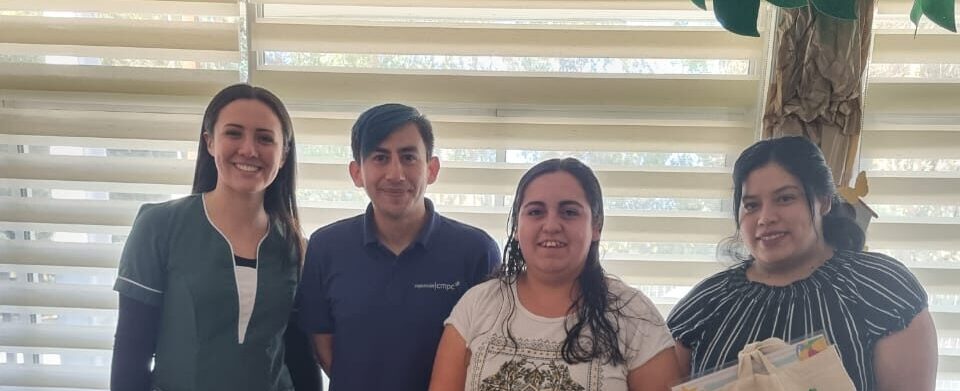 CMPC Foundation held its third version of School for Parents
The Acompañamiento a Escuelas Program provides families with concrete tools to support them in their children's socio-emotional development.
For the third consecutive year, the Acompañamiento a Escuelas (School Support, or AE) program of the CMPC Foundation initiated its "School for Parents" activities, which seeks to provide concrete tools to families to support the socio-emotional development of pre-kindergarten children.
More than 160 parents from ten schools in Chile are participating in the workshops. They've all received a kit of materials so they can work on the various topics with their children at home.  
The parenting education takes place during four sessions with the following themes: Strength of Character, Growth Mindset, Purpose and Self-Management, Sense of Persistence and Resilient Homes. The objective is to strengthen skills that intrinsically motivate students, leading to multiple benefits such as a higher likelihood of improved academic performance, enjoyment of greater physical and mental health, and the maintainance of positive relationships in academic and family life. 
Participating parent Soledad Alvarado from the José Abelardo Núñez School said, "I've really enjoyed the workshops. We learn excellent things at each session that serve me as a mother so we can help our children in their educational and emotional development. We learned that the brain is always growing and for every advance our children make, they've had to put in effort before achieving it."
Two of these workshops have already been held with an average attendance of 73%.
"Learning about topics such as the growth mindset and working on this with our sons or daughters becomes a very powerful tool that helps them feel capable of achieving the goals they set by understanding that there is no limit to how intelligent you can be and that intelligence is a process," said CMPC Foundation Educational program coordinator Paola Reinares.
The AS program is focused on strengthening the alliance between educational establishments and parents and/or guardians to engage in these activities and reinforce the collaborative efforts of all members of the community to achieve quality education.