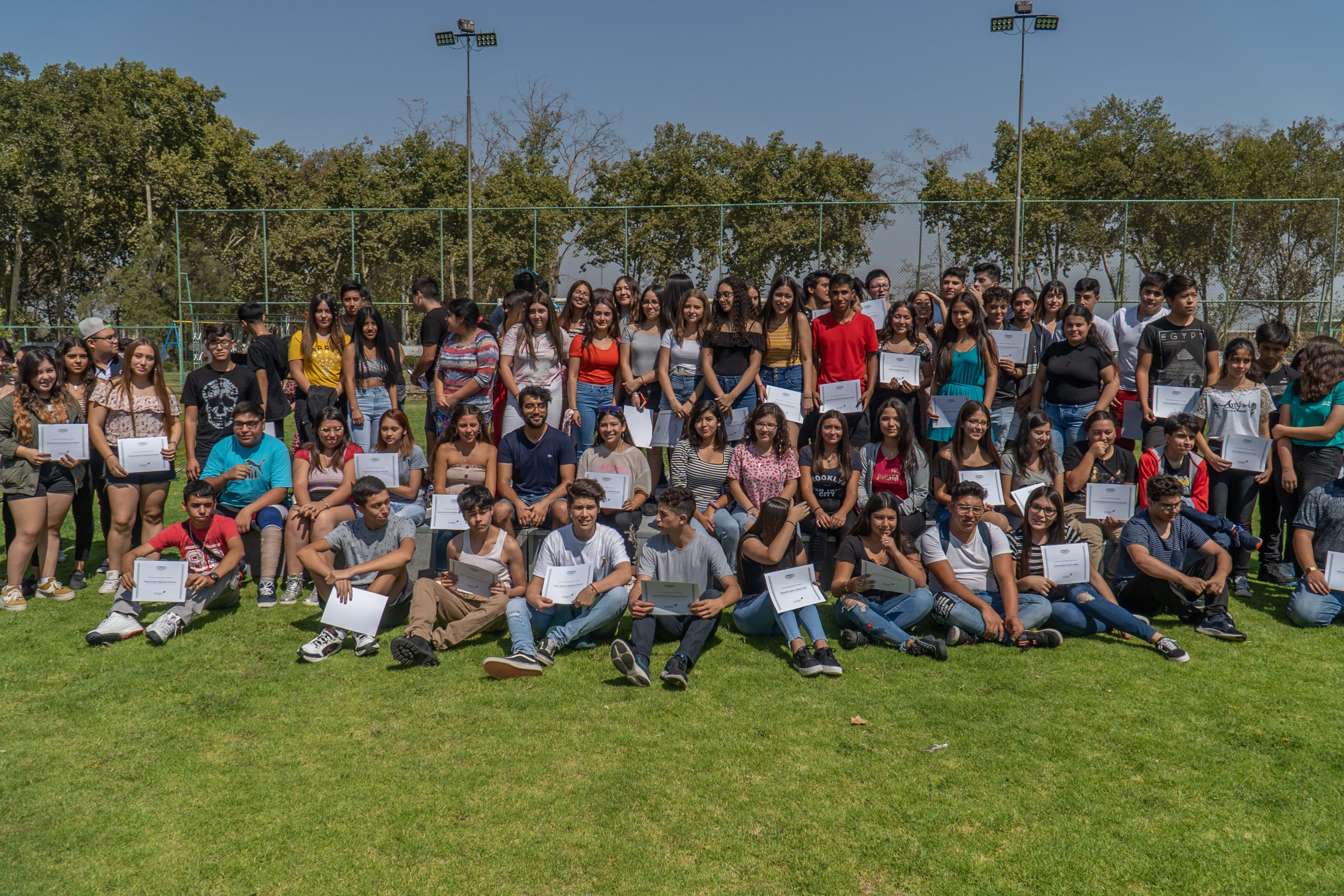 The future of Puente Alto
On Saturday February 29, more than one hundred students began the 2020 program of the Escuela de Formación para el Ingreso a la Educación Superior (EFIES), which for the second consecutive year benefits students, whether they are neighbors of the commune of Puente Alto or sons and daughters of CMPC employees, and that is an initiative of the Company together with Formando Chile.
EFIES is a program that seeks to deliver academic (Mathematics and Language classes) and socio-emotional tools (through vocational workshops, of self-knowledge and information about scholarships and credits) so that young people can increase their possibilities of access to universities, technical training or professional institutes.
At the ceremony that marked the beginning of the academic year – which was held in the beloved Estadio Papelero located on Avenida Eyzaguirre- the students carried out different activities to meet their new classmates, the teachers and to know what this year is going to be about, as well as they received a study grant from CMPC and Formando Chile.
In addition, in the event was also recognized the effort and commitment of the students who graduated from senior year in 2019 and that took the University Selection Test (PSU).
The 2019 generation, the first to graduate from the program and which had about 50 students, was remarkable. Students not only participated Saturday after Saturday throughout the past year in activities and classes, but also among them there are several prominent cases whose PSU scores exceed the average of the commune and even the country, or who entered careers with high scores, such as Computer Engineering or Forest Engineering.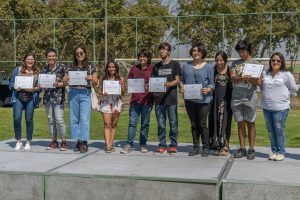 "The experience of Formando Chile has been a great learning for us too. To have the students here, on our own factory, week after week, doing their classes, watching them grow, to improve, even in situations as adverse as those experienced after October 18, 2019, when they managed to come to class despite all the problems, it fills us with pride and satisfaction", said in the ceremony the CEO of CMPC Biopackaging, Jorge Navarrete.