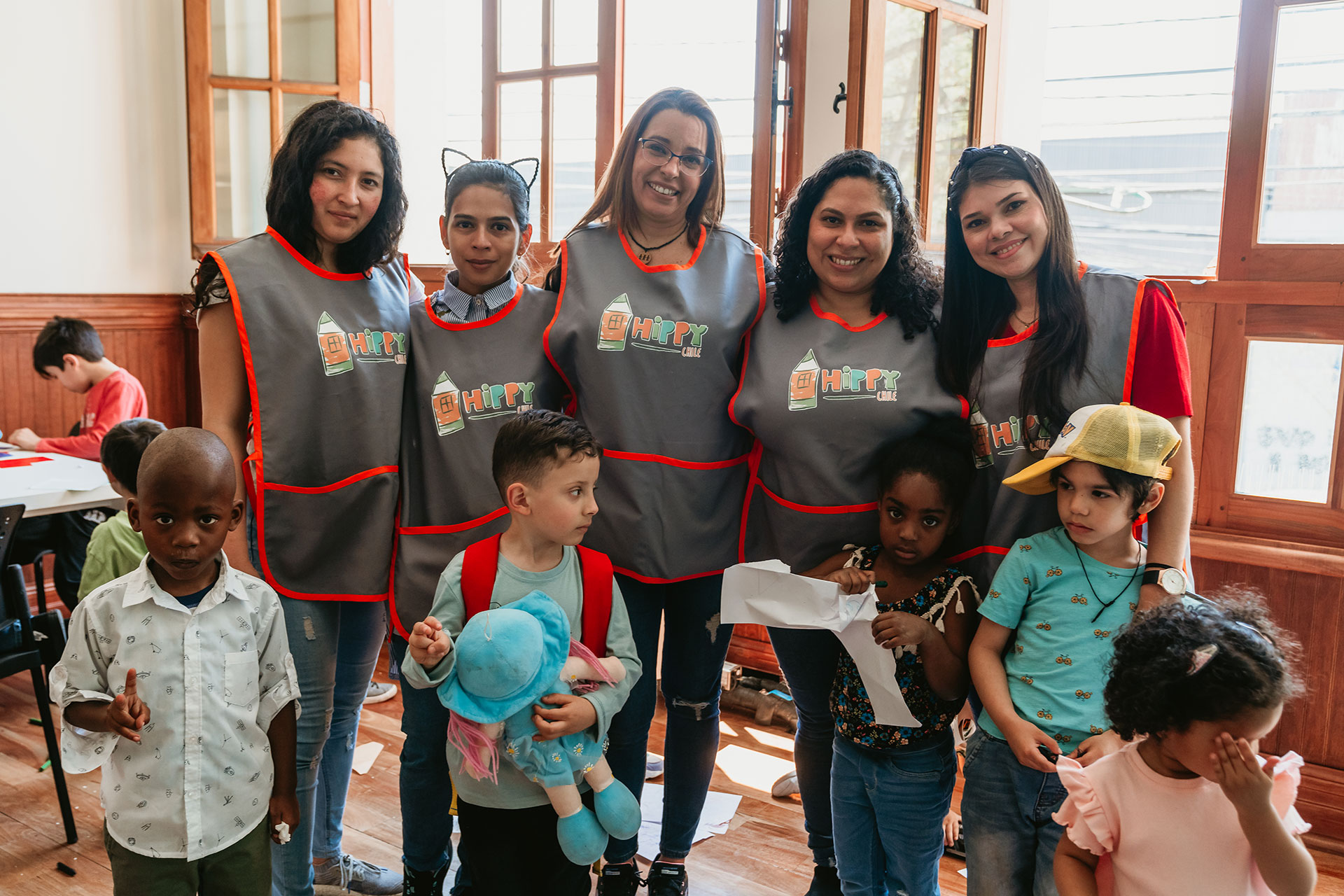 CMPC Foundation and Jesuita Migrant Services join forces to support migrant families
Both entities held a talk and a fair to support dads, moms and caregivers of the educational program.

Arriving in a new country without a support network is difficult, especially when you have children, figuring out where to get answers and how to join the educational system, for example, is an uphill battle. The moms and dads in the Santiago district who participated in the day declared, "Inclusion is everyone's job!"
For a whole morning, the Jesuit Migrant Service (JSM) and the HIPPY educational program of the CMPC Foundation came together to address the concerns of foreign families who are part of HIPPY in the talk called "Status Regularization and Access to Rights for Migrants".
"For two years we have maintained this alliance with CMPC, thus with the HIPPY program as well. Particularly, what the talks do is make available all the key information about what has gone on and how the Immigration Law is being updated, "explains Paula Tejeda, Head of JSM Alliances.
In the Metropolitan Region, HIPPY reaches around 120 families, approximately 80% of whom are migrant families from countries such as Haiti, Venezuela, Peru or Colombia.
HIPPY, or Home Instruction for Parents of Preschool Youngsters, is a home visit program that began in Israel 50 years ago. Today it can be found in 15 countries. This program seeks to empower parents and/or caregivers to be the first educators and mentors of their children, promoting their linguistic, cognitive and socio-emotional development of those aged two through four years old.
"Many of the testimonies of migrant families are about how HIPPY provides a sense of community once more, establishing new support networks and contacts with other families in similar conditions. This is so they don't feel so alone in a new country, and this alliance with JSM reinforces that feeling," says HIPPY Santiago Coordinator Fabiola Gatica.
Yahaira Osorio who is part of the HIPPY program said, "This talk is important because we learned about more new articles that have come out about how people can rectify their immigration status. It was a wide-ranging, very informative talk."
The Jesuit Migrant Service is dedicated to supporting migrants in their process of social inclusion, accompanying them at different times while getting adapted to their host country, demonstrating to society the richness of human diversity.
Additionally, the organizations held an activity for HIPPY migrant families where they got to enjoy a fair with entrepreneurs and stands of both organizations to learn about job offers, job application platforms, and migration processes. While the fathers, mothers, grandmothers and grandfathers attended this activity, the children had fun, learned and were cared for by the HIPPY tutors of the Santiago district.