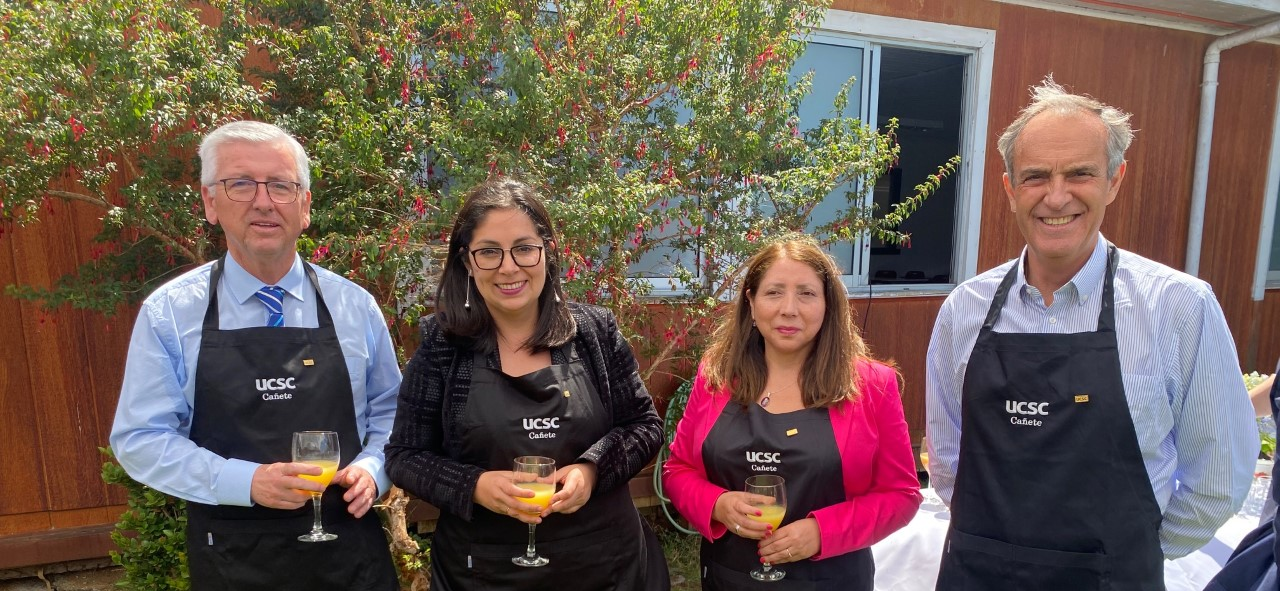 CMPC and UCSC Launch a Tourism and Gastronomy Center to Promote Heritage and Culture
The launch of the project "Centro de Vinculación Turístico y Gastronómico Intercultural UCSC" (UCSC Intercultural Gastronomy and Tourism Relations Center) to promote the living and cultural heritage of the province of Arauco in the region of Biobío, southern Chile, took place at the Cañete Campus of the Technological Institute of Universidad Católica de la Santísima Concepción. The initiative, funded by CMPC together with the Ministry of Education, seeks to promote a collaborative ecosystem based on the interrelationship among the academia, the private company and the communities in the area.

The president of Empresas CMPC, Luis Felipe Gazitúa, and the rector of UCSC, Dr. Cristhian Mellado, signed a collaboration agreement that will result in the company's support to the project, which contemplates a center of approximately 470 square meters with a co-work room, three new workshops and an area for the workshops' administration. The agreement will allow adding 20 admission slots and providing assistance on Saturdays and in the evenings.
"We are very happy to have the opportunity to help the UCSC because we are neighbors of the municipality of Cañete and believe that a company like ours, with a relevant presence here, must contribute to people's development, and particularly to the education of young people. We want to keep providing our support, especially in terms of intercultural gastronomy because we think it is a way to contribute, and also in placing value and bringing together the culture of the indigenous peoples who lived here. Our will and vocation is to keep cooperating in this development with the UCSC," said Luis Felipe Gazitúa at the ceremony.
In turn, Cristhian Mellado remarked: "The project will allow us to strengthen the center we are launching to recover the living and cultural heritage of the Province of Arauco and what we are doing as a university in the municipality of Cañete. By improving the infrastructure for the Intercultural Gastronomy program, we seek to connect with the community, and support tourism development and heritage in the municipality".
Finally, Marcía Ordenes, acting mayor of Cañete, said that "We have a predominant presence of the Mapuche people in our municipality. We need to emphasize these public-private alliances that provide our municipality with investment".
After signing the agreement, the authorities and directors that were present took part in a practical activity organized by the Intercultural Gastronomy Technologist program of the Cañete Campus in which they were able to cook cochayuyo (seaweed) bucattini and changles, in an experience aimed at bringing different cultures together through their food and customs, as promoted by the project.