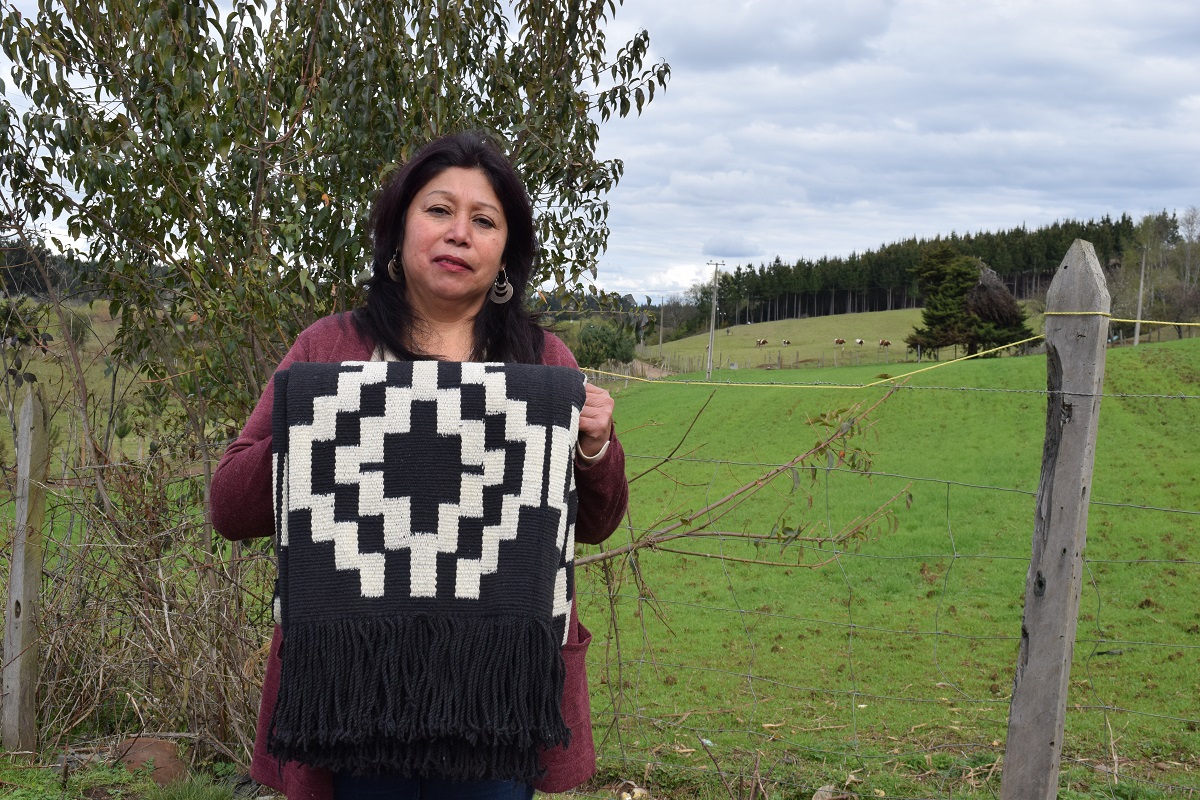 The art of handcrafting a cacique shawl
In the Malalche Rincon sector, in the Cholchol County, La Araucanía Region, lives Nancy Epulef Barra, a craftswoman who grew up with her cousin and her grandmother, learning from her the antique Mapuche traditions.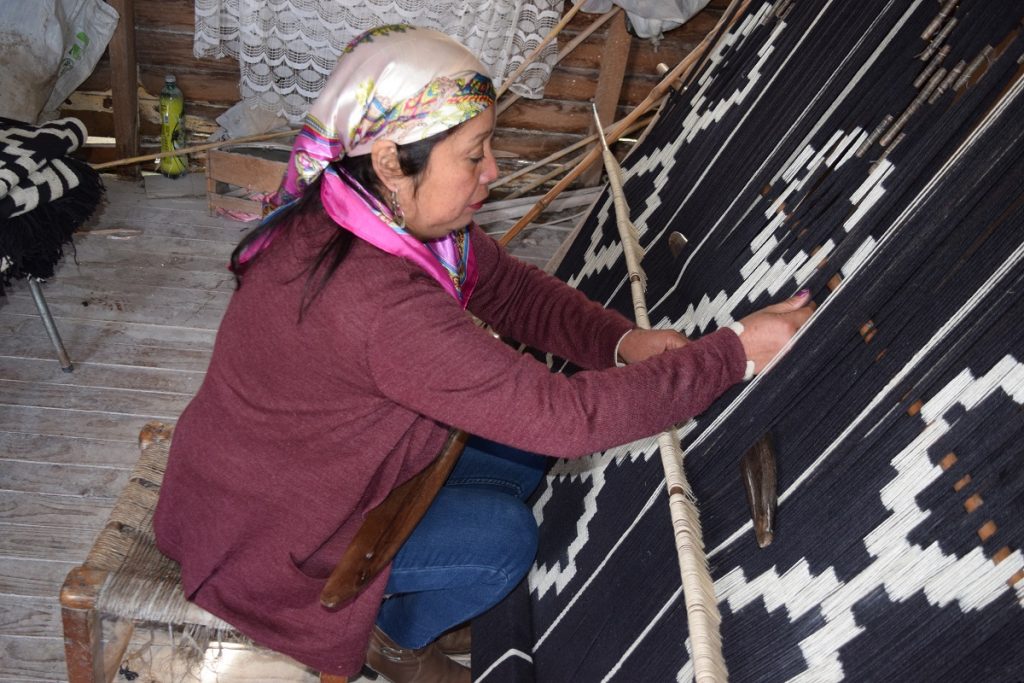 It is also one of the few artisans that still makes Cacique shawls – or trarikan makuñ – in the traditional Mapuche way: manually and helped by the loom.
"I made my first shawl when I was 13. I learned this technique thanks to family heritage. I saw how my grandmother worked on them until I managed to master this art. I also have a gift as an artisan and Mapuche woman, since little by little I kept discovering and rescuing traditional designs to make the shawls, " Nacy Apulef  says.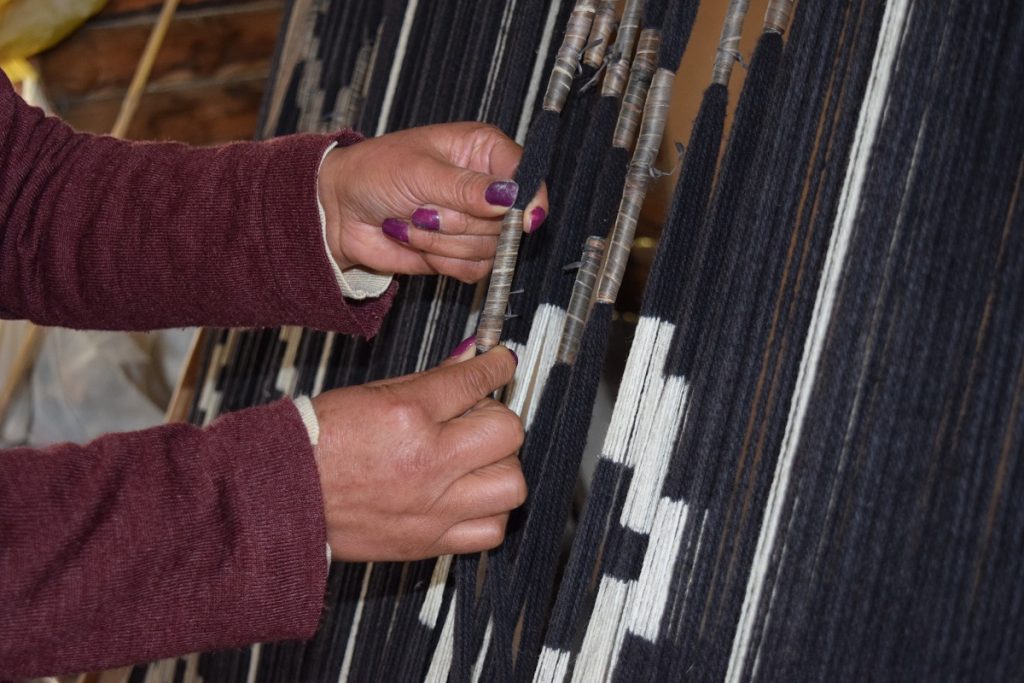 This ancestral Mapuche garment was originally created for the Lonko or head of the community, and stood out for its quality and designs. Nancy has managed to rescue these characteristics, making pieces, through dedicated work and with natural products only.
"The shawl is made with lambs wool that is spun, twisted and washed. Then comes the process of mooring and, for this, I use the "mallo" stone, which comes from the earth, and the "ñocha" (Griegia sp) that I collect from the scrublands. I only use vegetable products for dyeing. Once dyed and another wash, it is dried, and there the fabric is woven with the help of the loom. Finally I take care of the finish and all the details," she says.