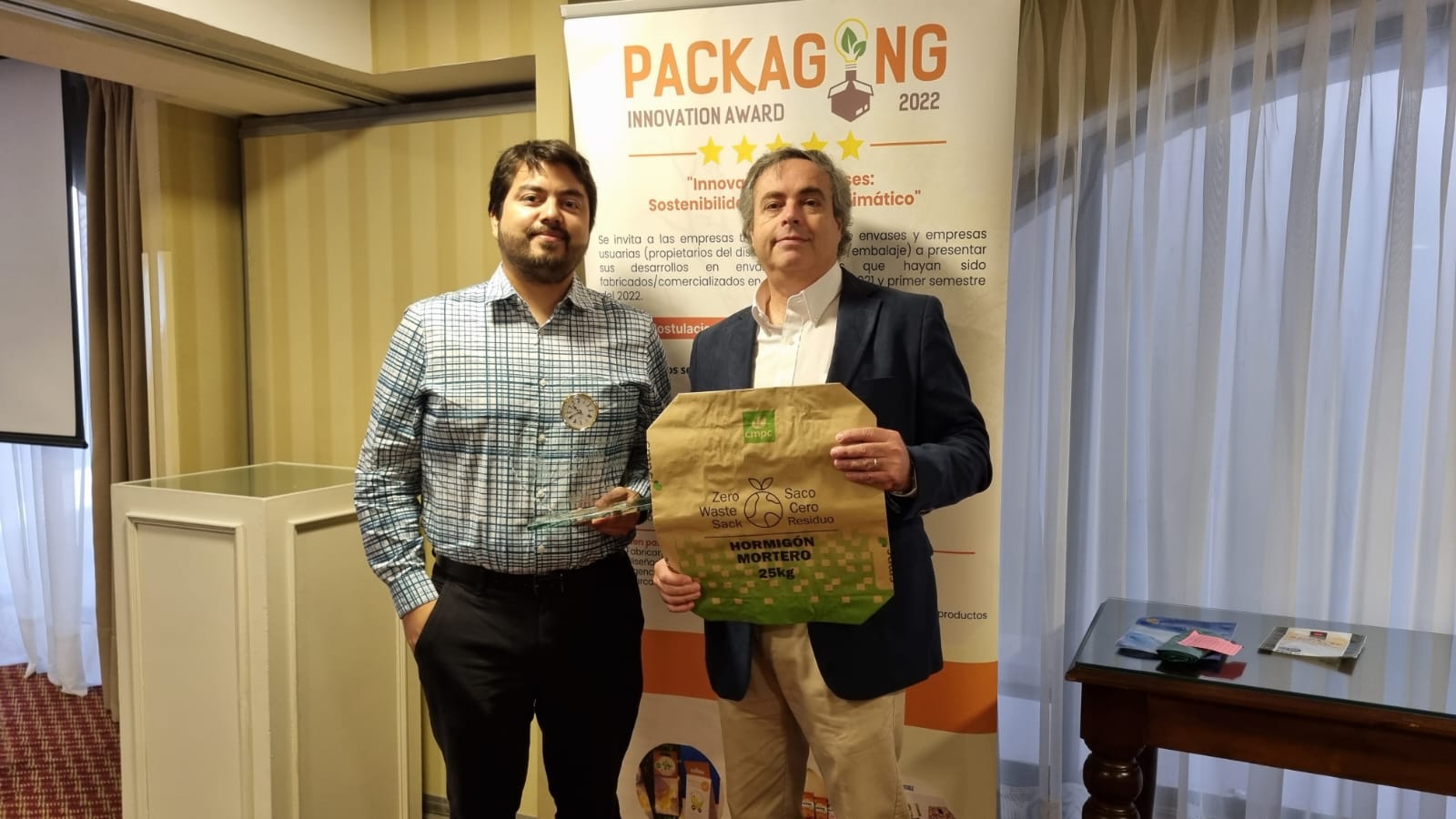 Sustainable sack for cement wins most innovative packaging in Chile
The Zero Waste Sack packaging developed by CMPC gets incorporated into the cement in the mixer, disintegrating in just seven minutes thanks to the mechanical action of water. This unprecedented solution in Chile makes the container into another element of the concrete.
This new edition of the Packaging Innovation Award – organized by the LABEN-CHILE Packaging Innovation Center of the University of Santiago and CO-Inventa, an open innovation platform for containers and packaging supported by Corfo – was held this week. The winner of this fourth version called "Innovation in Packaging: Sustainability and Climate Change" is a product without precedent in the country; an environmentally friendly bag for cement that gets added directly to the mixing machine, producing no waste.
Manufactured in the CMPC plants in Laja and Chillán, Zero Waste Sack is an accessible solution to the problem of waste treatment, especially for areas of the country where it is hard to properly manage garbage like Easter Island or Punta Arenas.
Environment Minister Maisa Rojas talked about the contest and entry into force of the goal to collect and valorize packaging under the framework of the REP Law [Extended Producer Liability], "The development of innovative containers or packaging that recognizes the existence of the climate crisis and pollution will give rise to new products that can help contribute to the solutions that the planet needs. This is even more important now that we're just a few months away from the entry into force of the collection and valorization goal for containers and packaging outlined in our Extended Producer Liability Law or REP [Spanish acronym] Law. The application of this regulation will require products that facilitate the recycling of thousands of mass-market consumer goods. I congratulate the winners of this fourth edition of the award and call on industry  players to challenge and drive sustainability innovation around packaging."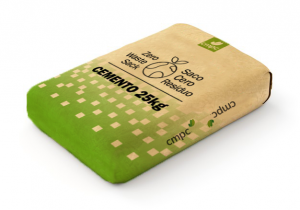 CMPC Sack Kraft Products and Innovation Manager Cristián Barrera stressed that this product serves as one more solution to the waste management problem in the construction industry. He added, "This award comes in recognition of the effort of a tremendous team at CMPC composed of people from the R+D, Innovation, Pulp & Paper and Sack Kraft departments. This group is strongly focused on using innovation to develop sustainable packaging solutions for our customers based on natural fibers with a single aim, to create a better future for our planet."
Zero Waste Sack was chosen first among a group of three finalists that included a returnable bottle made from 100% recyclable PET and "Ecofilm-Multiflex", a flexible, multipurpose and recyclable packaging for frozen fish, meat and seafood.