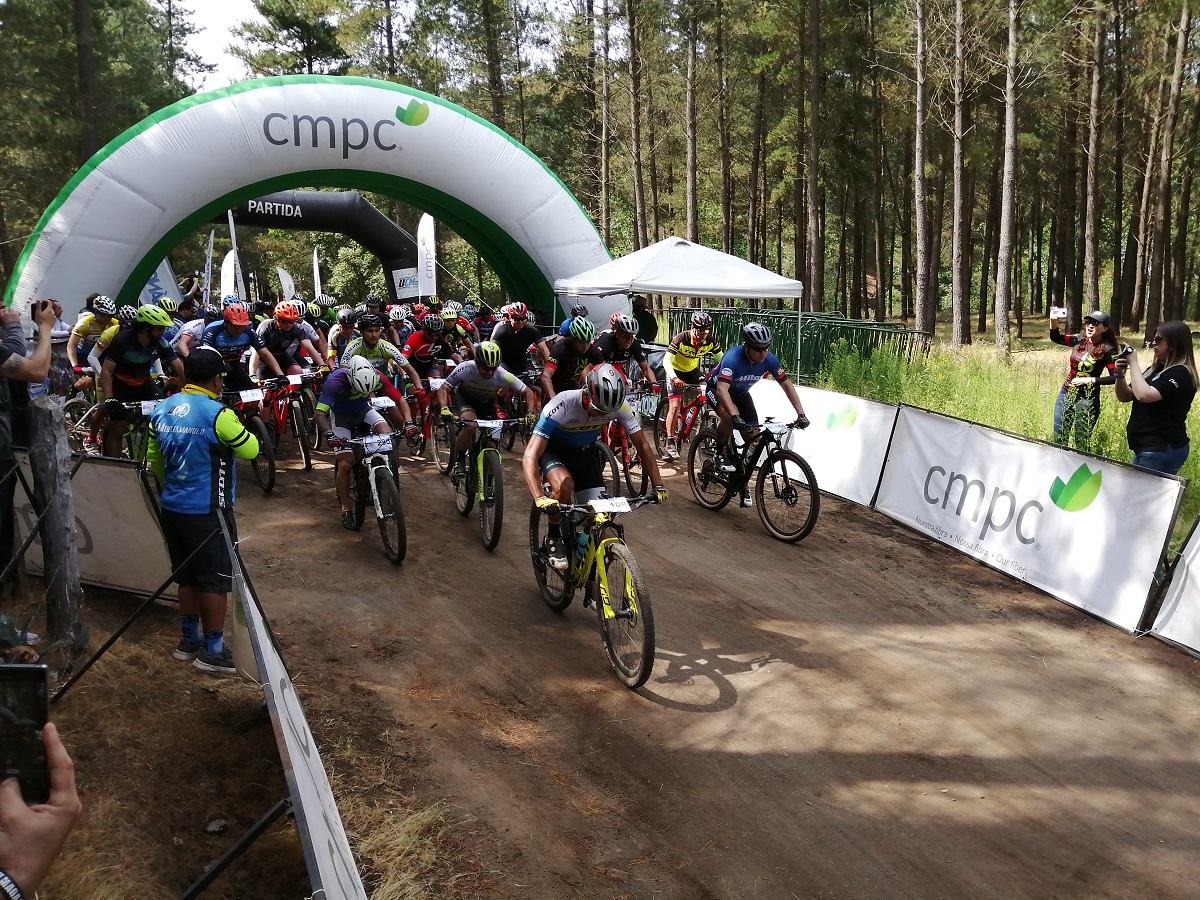 Sebastian Miranda champion at the UCM Los Maitenes 2019 Challenge
More than 250 cyclists from different cities in Chile gathered at Fundo Los Maitenes, owned by CMPC, to participate in a new version of the UCM Los Maitenes Challenge Championship, in Los Ángeles, Biobío, Chile.
The race brought together XCM mountain bike competitors, where they could run between one to three turns, 14 kilometers each, becoming an instance to also share with the family.
The first to open the day were the children's categories; in this way, the youngest of the house, whose ages fluctuated between two and four years old, competed for a place, after completing the 200-meter race.
The president of the UCM Sports Club Scott Los Angeles, Luis Pino, said that the complete challenge is usually carried out by elite runners; it was in this context that the national athlete Sebastián Miranda won the first place in his category after being the first to finish, completing the more than 40 kilometers route.
Likewise, this initiative was attended by the Scott Chile team, to which Miranda belongs. They represent Chile in national and international competitions. Evelyn Muñoz, national champion of this discipline attended the contest,  in addition to Cristian Ojeda and Edison Sánchez, cyclists from the province of Biobío.
This competition started six years ago, as a way of moving forward mountain biking. According to  Pino, this is "a hard-working discipline for athletes, with an attitude; and for me, the most important thing is that there is respect with each other.  With tournaments like this , in some way we motivate athletes to practice at least one sport and, as a consequence,  they will have very good health. This is all about."
Similarly, he thanked the support provided by CMPC in facilitating the place where the challenge was held, adding that it helps all sports disciplines and mountain biking is not an exception.