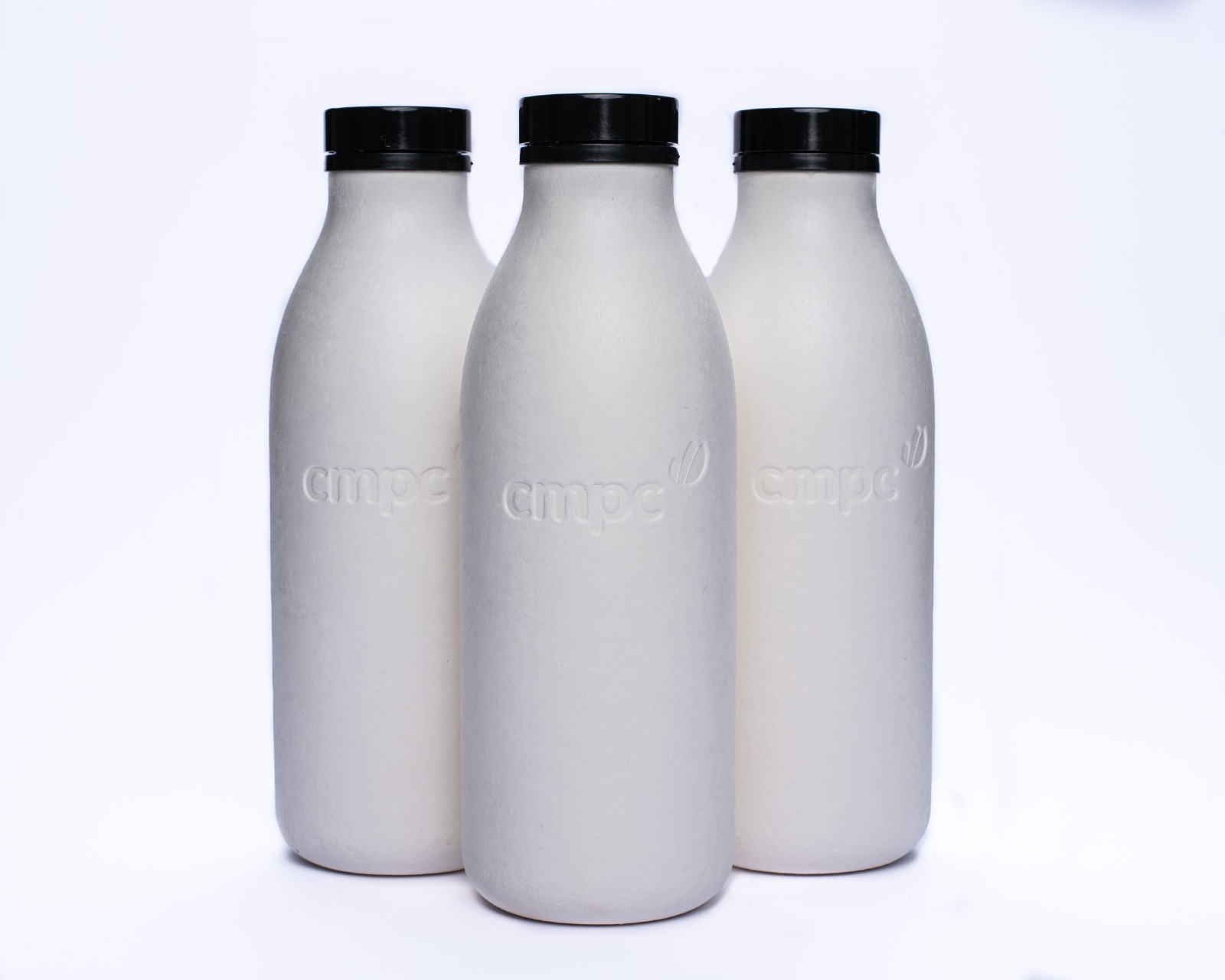 PULPEX completes successful series c funding
Pulpex today announces investment to enable it to deliver a world first, commercial scale production line to produce genuine paper bottles made of 90%+ sustainably sourced fibre
From Q1 2024, the commercial scale production line will produce up to 12.5m paper bottles annually in Cambridgeshire, UK. Additional capacity will become available in target
geographical locations globally via licensed manufacturing partners from mid 2024.
The investment round brought together global visionary leaders in sustainability, including CMPC, one of the world's largest pulp and paper companies. Further sustainability impact investors have also invested alongside the company's existing shareholders including Diageo and Pilot Lite Capital.
This marks the first stage of the commercial scale roll-out of Pulpex's proprietary
breakthrough technology, catalysed by the company's strategic partnership with CMPC, to enable the production and supply of over 2bn paper bottles to leading consumer brands worldwide by 2028.
Pulpex CEO, Scott Winston, said "The scaling of our Pulpex paper bottle technology marks another inflection point in the step change required to reduce reliance on existing packaging formats, which are used out of necessity rather than suitability, by providing a viable
alternative that is available globally and has all of the recycling, sustainability and
environmental benefits that fibre packaging naturally brings. Our technology will enable and accelerate the availability of sustainable fibre packaging for our major brand customers and their packaging suppliers, in turn enabling them to meet consumer demand for more
sustainable packaging and helping them to meet their carbon reduction goals for 2030."
Felipe Alcalde, Chief Competitiveness and Innovation Officer, CMPC said "We are very
excited to be partnering with Pulpex and have an enthusiastic, dedicated team of technical, strategic and commercial experts to support Pulpex's growth to industrial scale, maximising the many synergies to develop more sustainable products based on our pulp. This is a very
important step for CMPC to invest in a company with great potential such as Pulpex, while allowing us to explore new opportunities for our packaging business."
Lazard acted as financial adviser to Pulpex in relation to its Series C funding round.

Pulpex Limited is a packaging technology company that offers the world's first patented, customisable, single-mould paper bottle made from sustainably sourced wood pulp that is PEFC- accredited and FSC-certified. Pulpex Ltd was established as a collaboration between Pilot Lite Group and Diageo PLC and has subsequently raised investment from a number of strategic and sustainability impact investors. Pilot Lite is a pioneer and international leader in venture management that directly invests in and converts corporate IP into free-standing, revenue- generating businesses. Diageo is a global leader in beverage alcohol with an outstanding collection of brands sold in more than 180 countries around the world. www.pulpex.com
CMPC is a sustainable company that produces timber, pulp, paper, tissue and packaging products from certified and renewable forests. Founded in 1920 in Chile, CMPC is the world's third largest pulp producer, operating 46 manufacturing facilities in 12 countries and selling to more than 45 countries. CMPC Ventures is the corporate venture arm of CMPC, working to accelerate the
integration of technologies, new product development and potential new businesses for CMPC. It is actively exploring opportunities in sustainable and renewable materials, packaging, textiles, sustainable construction, smart forestry, new biomaterials and biochemicals and any innovative opportunity related to its current businesses or forests in general.
Lazard, one of the world's preeminent financial advisory and asset management firms, operates from 43 cities across 26 countries in North and South America, Europe, Asia and Australia .
Celebrating its 175th year, the firm provides advice on mergers and acquisitions, capital markets and other strategic matters, restructuring and capital solutions, and asset management services to corporations, partnerships, institutions, governments and individuals. For more information on Lazard, please visit www.lazard.com. Follow Lazard at @Lazard.