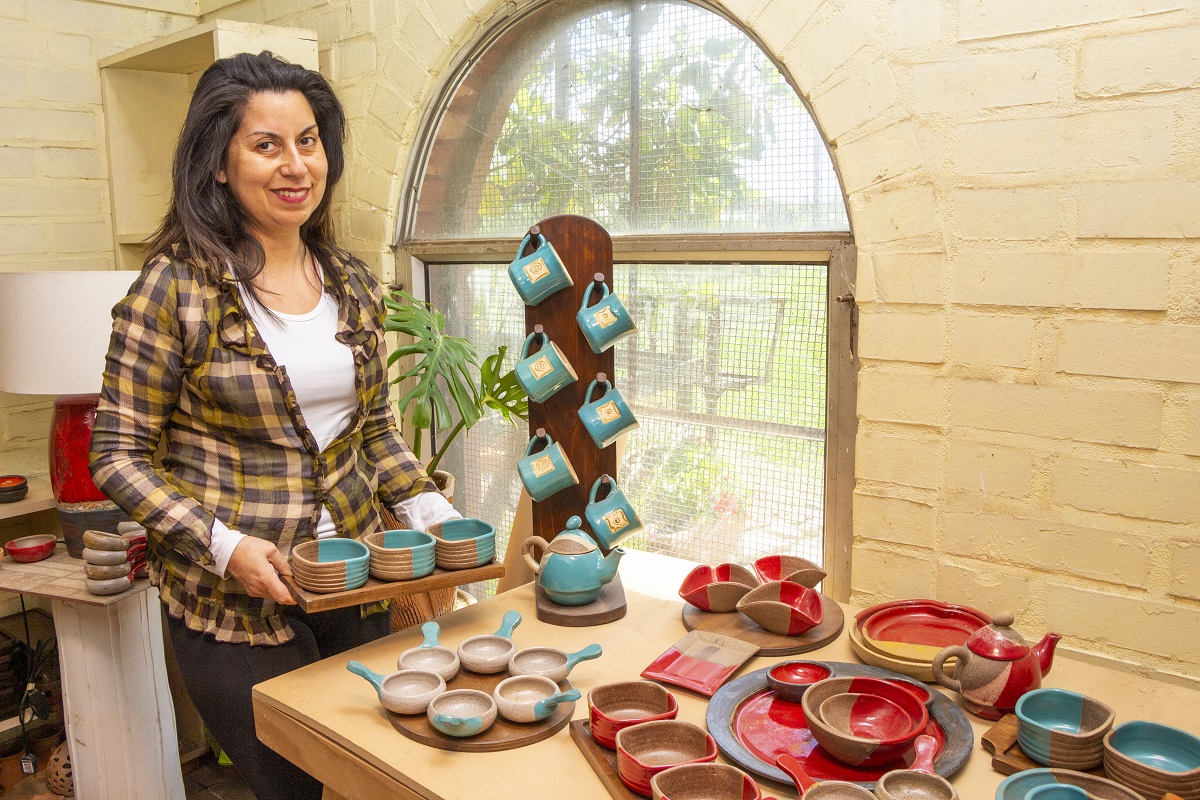 Entrepreneur adds color to traditional clay and pottery
"We have added technology through new furnaces and special enamels and integrated other production processes, because we know that many of our customers value traditional products, but we also want them to be delighted with these new proposals which  literally add color to the clay", Judith Barra states to  the Housing and Decoration Magazine of El Mercurio.
Judith is an economist and auditing accountant. Four years ago she started managing "Don Elias" pottery business which is located in Nacimiento, Biobío Region and was founded by her father, Elías Barra González, almost six decades ago. He taught her the techniques to make this traditional Chilean product.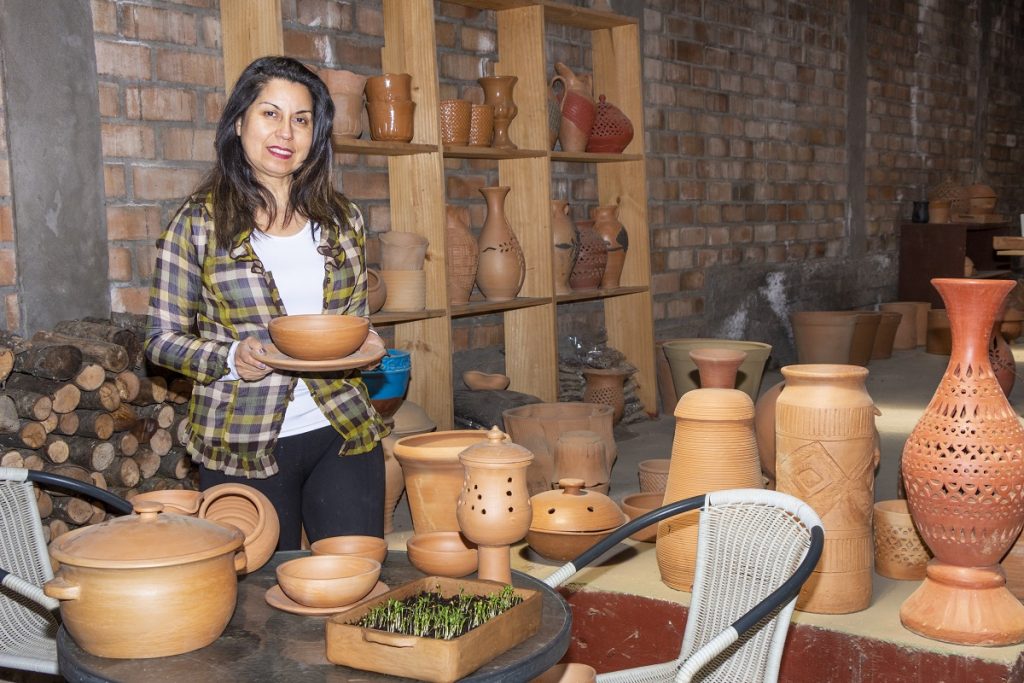 The Nacimiento county houses several clay deposits, from where the remarkable clay is extracted, and which have allowed the surge of valuable pottery tradition.
Elías Barra is one of his most important exponents in the area and who in the 50's, at only 17 years-old, took his first steps in this job. Thanks to his talent and dedication, he contributed for several decades to this activity becoming a symbol of his land. In 2009, the National Council of Culture and Arts distinguished him as the First Artisan Master of his region, the highest recognition given to artisans in Chile.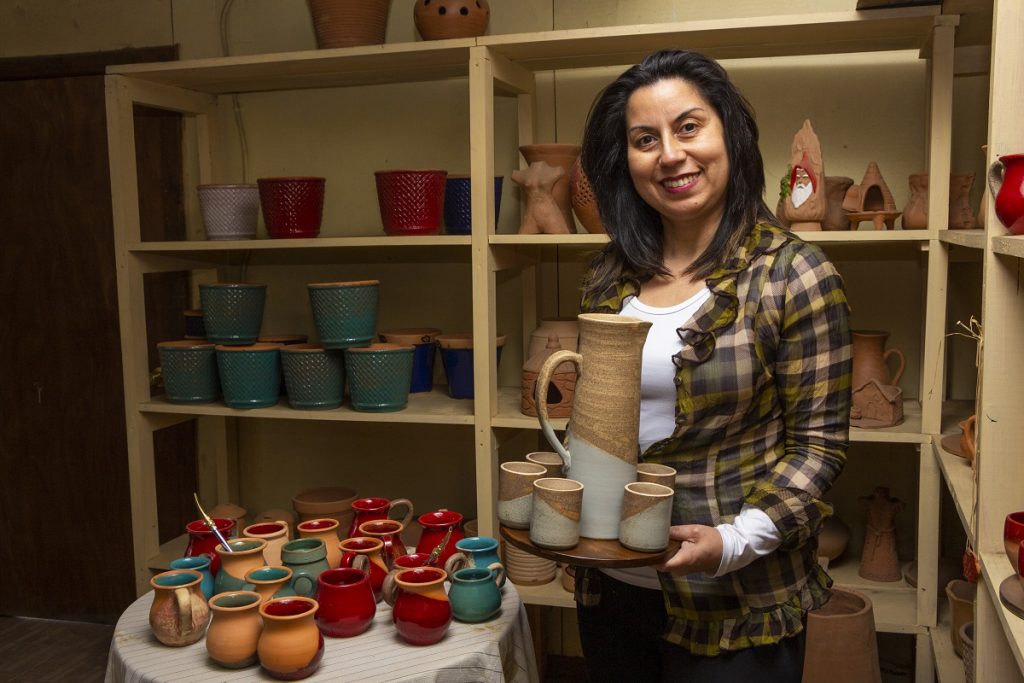 His daughter, Judith Barra Garcés, took over the business after don Elías´s death. She knows the qualities of the Nacimiento clay since her early years, as well as the techniques of the tournament and the baking in ovens. She was determined, to keep making typical products, such as planters, pots, plates, pails, wells  and vases, among others. But she also had the initiative to develop two new lines: one, enameled clay and another of ceramic stoneware.
Together with a team of three potters and the active collaboration of her mother Brunilda Garcés Benítez, Judith develops these product lines that she sells in retail and wholesale. A large percentage of her customers arrive at the store in Nacimiento, located on Julio Hemmelmann Avenue, but there are also several companies and restaurants that request products on demand, both for decoration and to display their preparations. Soon, this factory will also offer its products in the new stores that CMPC will open in Concepción and Temuco, so Judith and her team are already working to make the Nacimiento Pottery tradition increasingly known in the country.