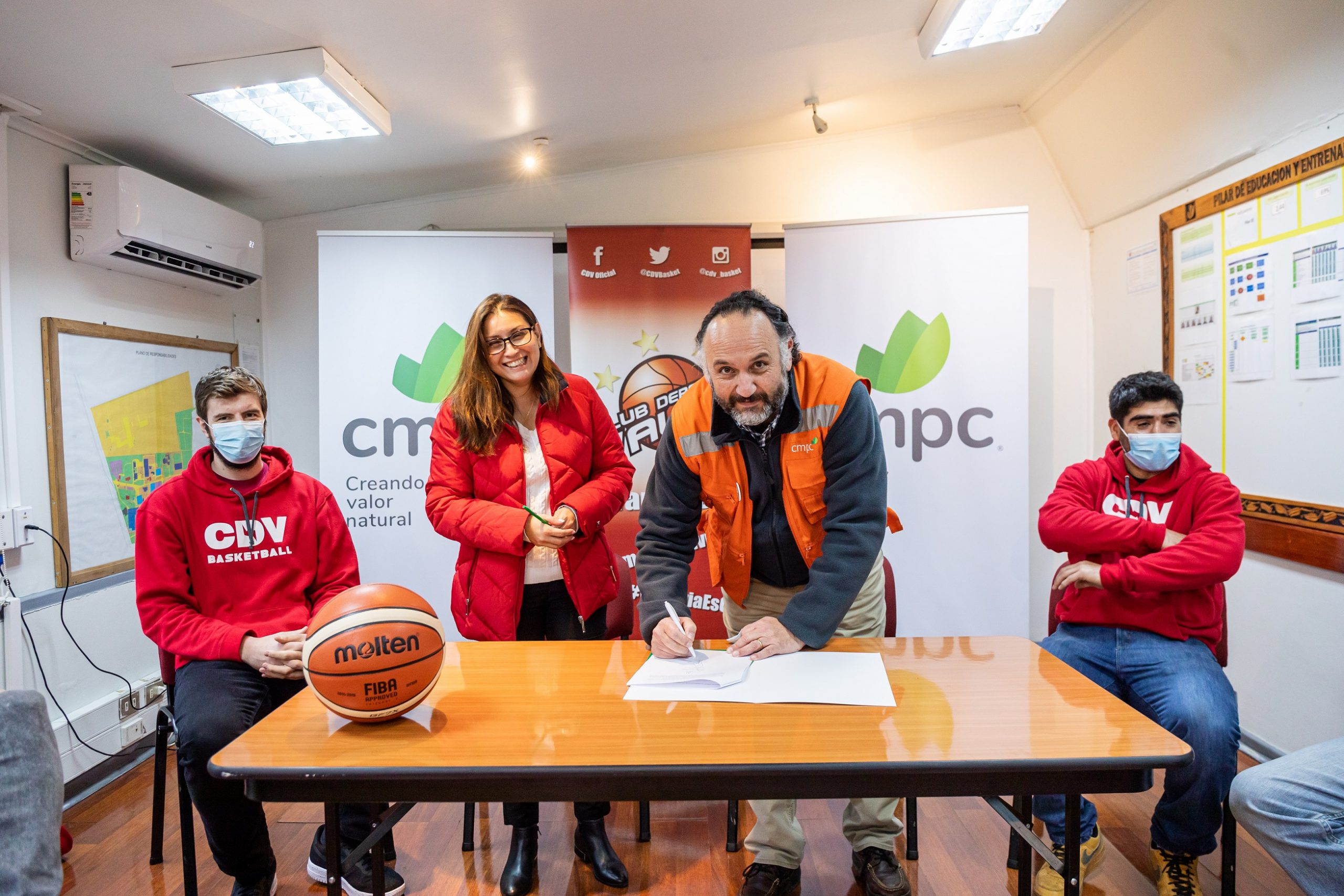 CMPC in Valdivia signs an alliance for local sports
Valdivia is the city with the longest history in Chilean basketball, standing out for its sporting successes and a faithful fan that gives its unconditional support.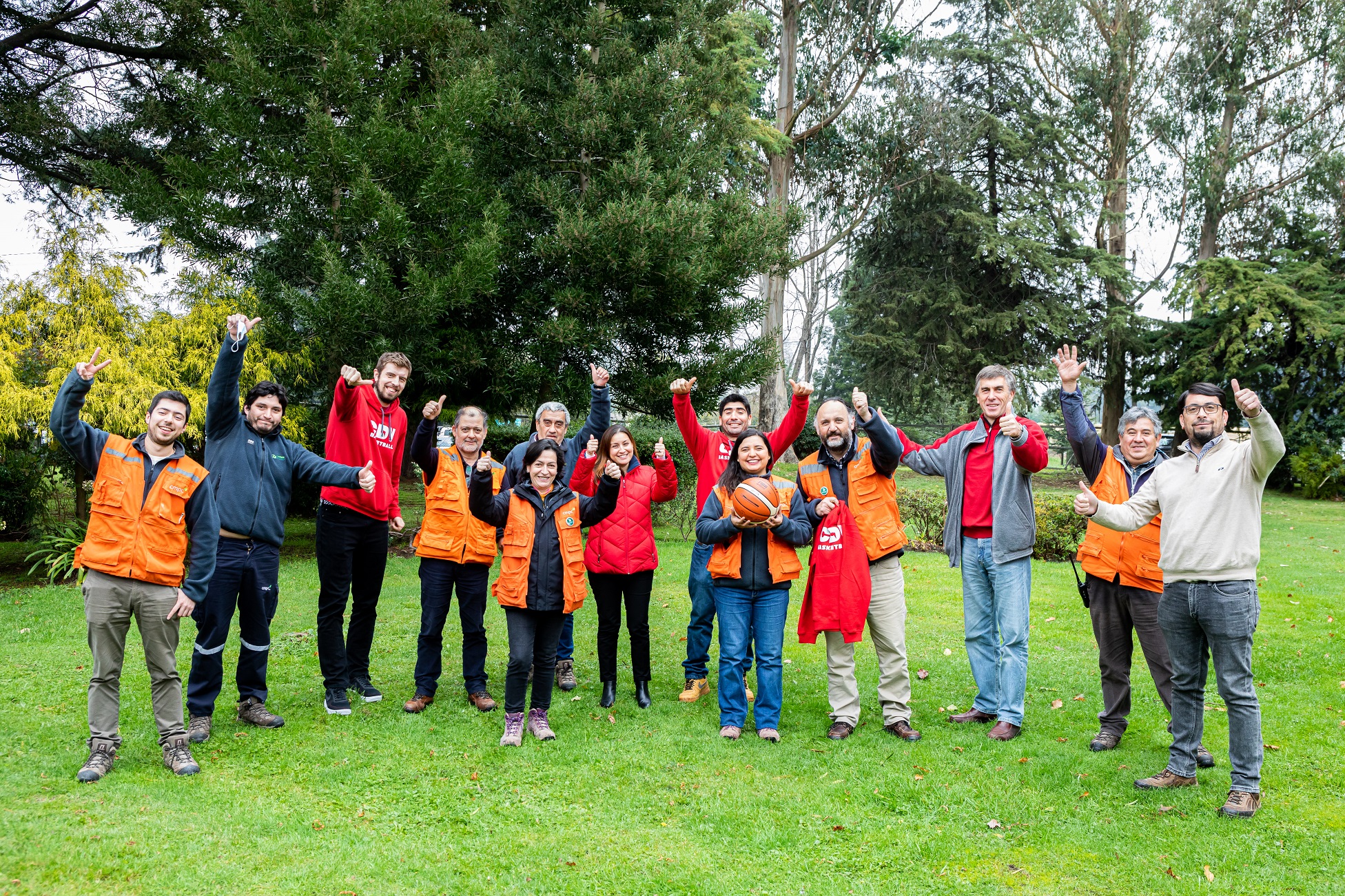 For the second consecutive year, CMPC will support Club Deportivo Valdivia (CDV). The agreement was signed at the CMPC Boxboard Plant, together with part of the team of players and plant workers.
Lorena Gallardo, President of the CDV highlighted the importance of this agreement. "For the club it is a enormous pride and commitment to have CMPC supporting us again. We want to resume working together, bonding with the plant workers, being able to do activities with neighboring families and thus pass on the values ​​of our club, especially to the boys and girls of our city".
Meanwhile, Rodrigo Rojas, Valdivia Plant Manager, valued the continuity of the agreement. "For us it is very important to keep this link with Club Deportivo Valdivia, basketball is very important here and as a company we have been in this city for more than 70 years, therefore we are very interested in maintaining this virtuous circle between CMPC and CDV."
As part of the actions agreed upon in the agreement, sports days for plant workers and sports activities with the families of Collico, a sector neighboring the plant, are considered.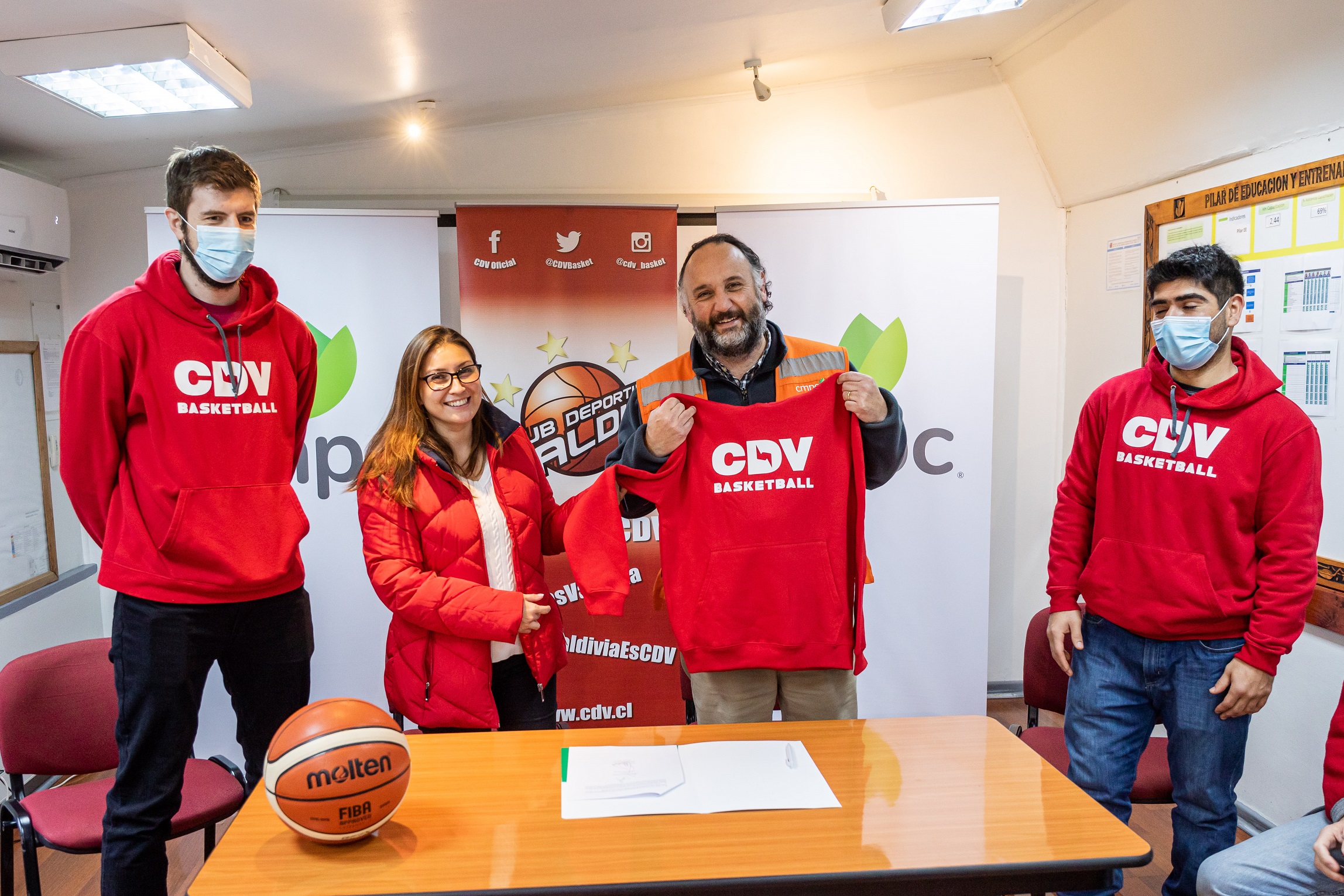 The red and white of CDV
Club Deportivo Valdivia was created in 1987, adopting the colors red and white as its official clothing. These colors are representative of the city's flag, which is derived from the Cross of Saint Andrew on a white background.
Gerardo Isla, a CDV player stated that "the support for us is very important, CMPC is a national company that is present in our city and for me as a Valdivian it is a pride to be able to play sports at a professional level in my city and wear on the jersey the Valdivia shield and also the CMPC brand".
Arturo Cuitiño, Valdivia plant worker, invited to the ceremony, stated his happiness for this initiative that supports local sports. "I am a sports lover, both at the plant and in my community; and now the benefit for us is very good, since we can go to see the CDV matches and it is motivating that they come here to play with us sometimes".
Club Deportivo Valdivia currently has more than a thousand active subscribers and more than 200 athletes, which includes from the basketball school to the professional category. The CDV has been 3 times champion of Chilean basketball, current semi-finalist in the National League and 3 times champion of the Saesa League (qualifying tournament for the National Basketball League).