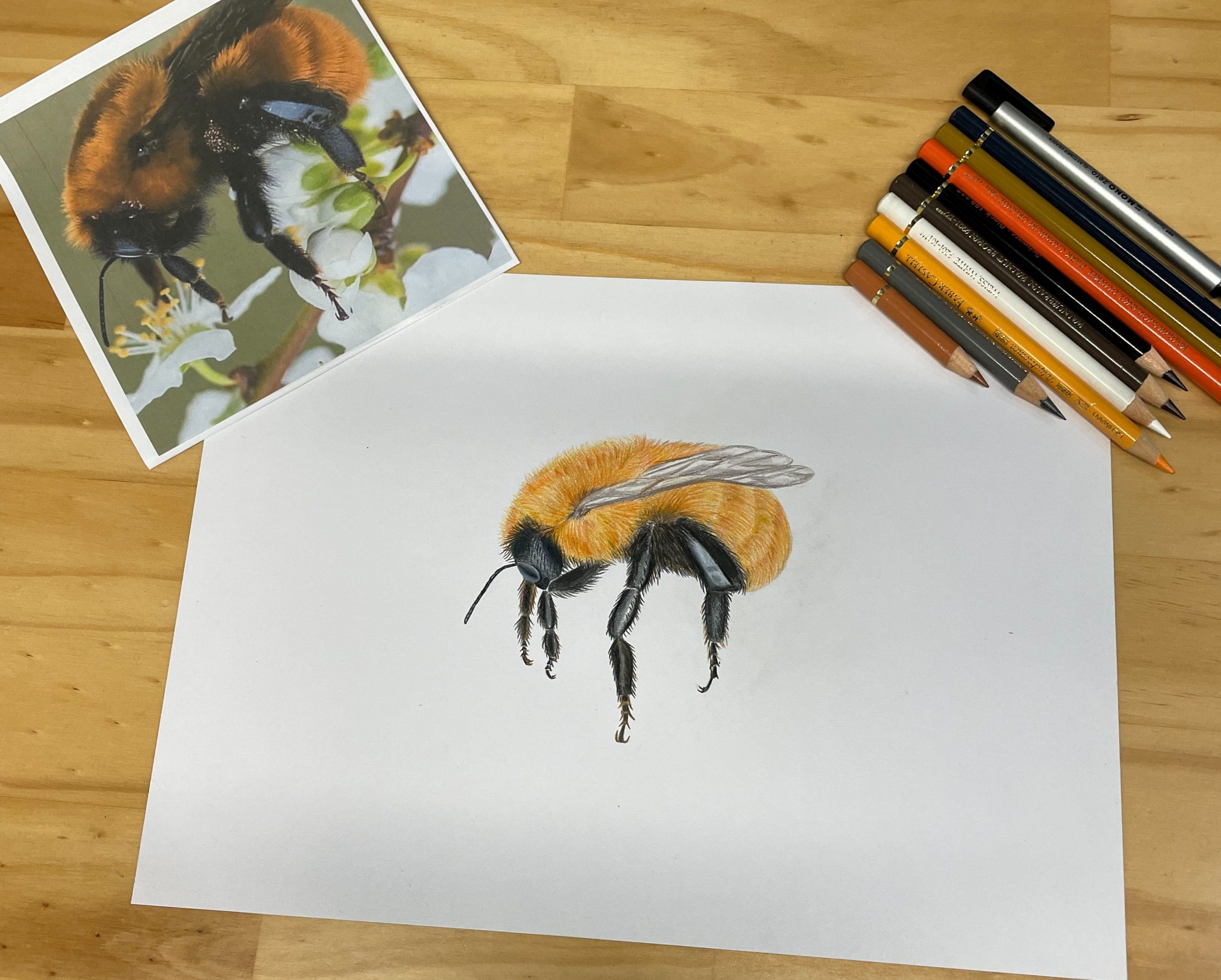 Chilean Insects took over Espacio Fibra Local de Temuco with an exhibition of naturalistic illustrations
A dozen different "bugs" are on display thanks to the naturalistic watercolor and pencil illustrations captured on paper by Tamara Toledo, a member of the Forest Management Certification team at CMPC. This is a large-scale way to get a clear view of the many fine details of beetles, butterflies, and weevils that are part of the exhibition called "Insectarium: Illustrations of native Chilean insects" mounted in the Espacio Fibra Local in Temuco on display through Saturday, August 20th.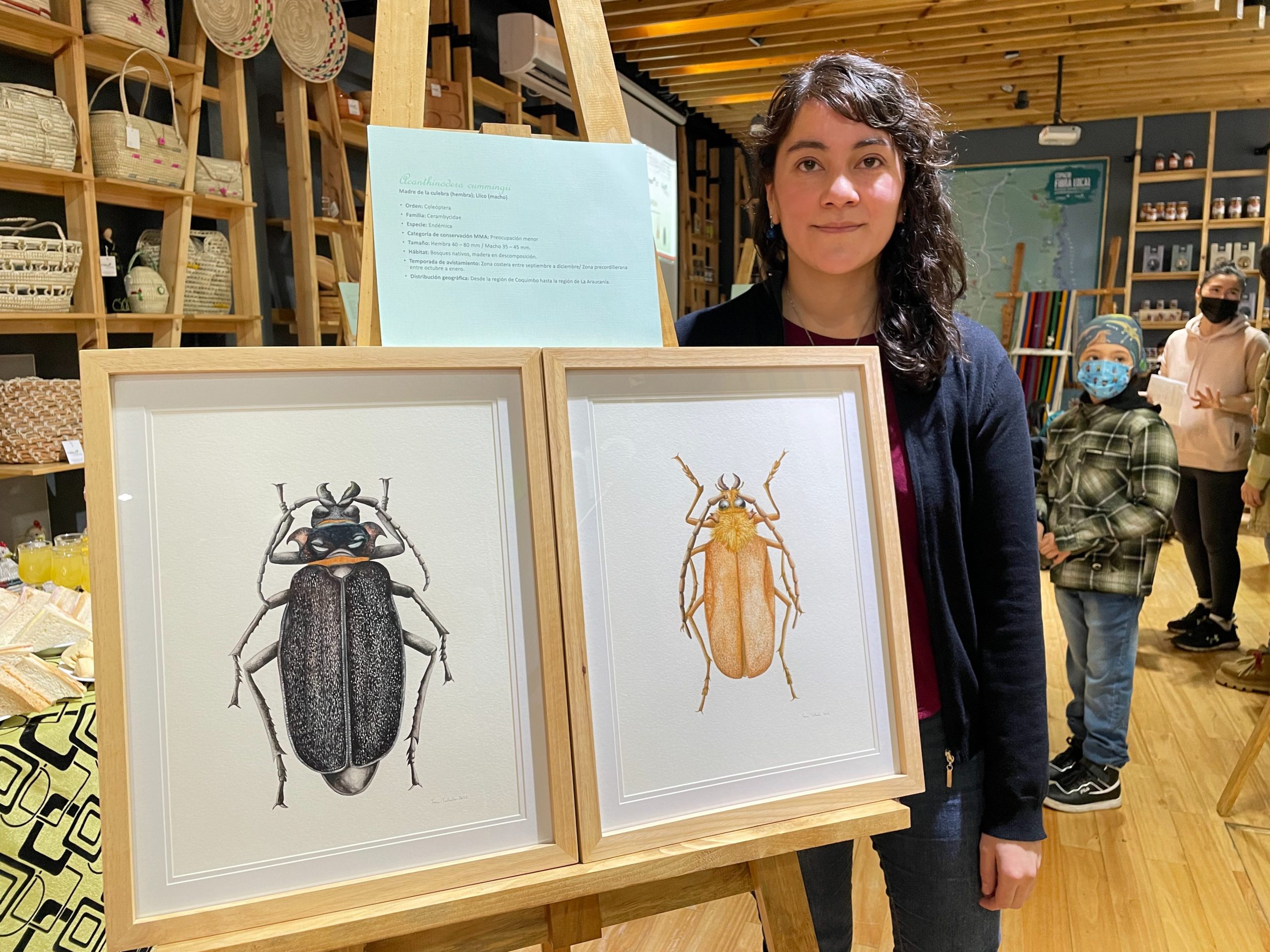 "I am very happy to have the opportunity to share my naturalistic illustrations. Their purpose is to bring to the attention of all audiences the incredible shapes, details and colors of Chilean insects.  Drawing and painting, and in reality any artistic practice, bring joy to the soul, especially if you get to share them with others," said Tamara Toledo after presenting her first public exhibition.
Thanks to an initiative of the Sustainability Department at CMPC, the illustrator has been able to bring her passion to the workplace. Today there is a new project teaching a group of women from Cobquecura in the Ñuble Region to illustrate native flora and fauna. The aim is to bring awareness to the local women about the value and importance of the species living on the High Conservation Value land nearby.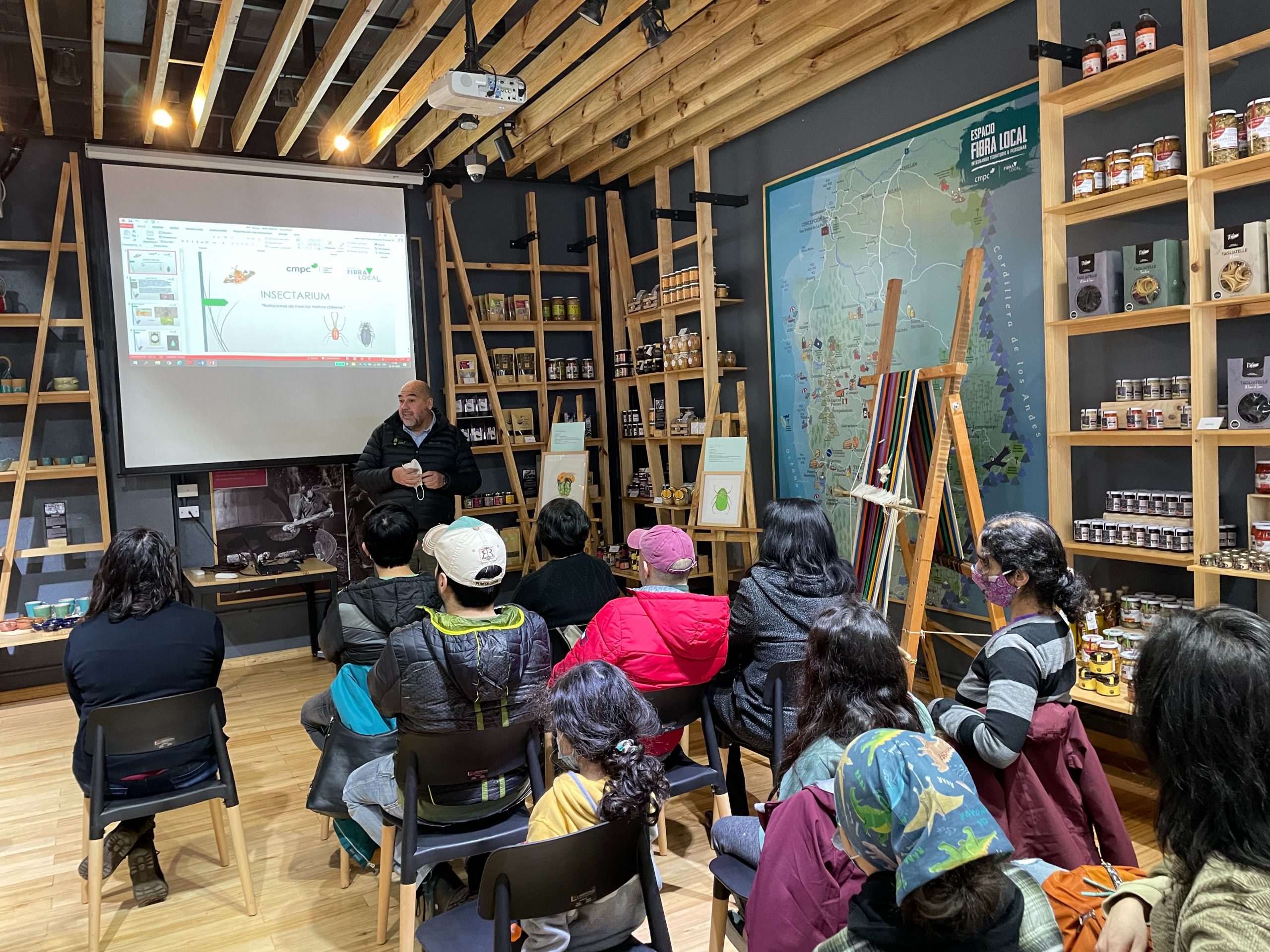 Tamara Toledo is a Risk Prevention Engineer and works in the CMPC Sustainability Management Certification Department. Her first paintings were of landscapes and still lifes done in oil. Later on she took art courses and earned certificates in scientific and naturalistic illustration.  
The Insectarium: Illustrations native Chilean insect exhibition at Espacio Fibra Local de Temuco (Prat 427) can be viewed through Saturday, August 20th; Monday to Friday from 9 AM to 7 PM and Saturdays from 10 AM to 2 PM.