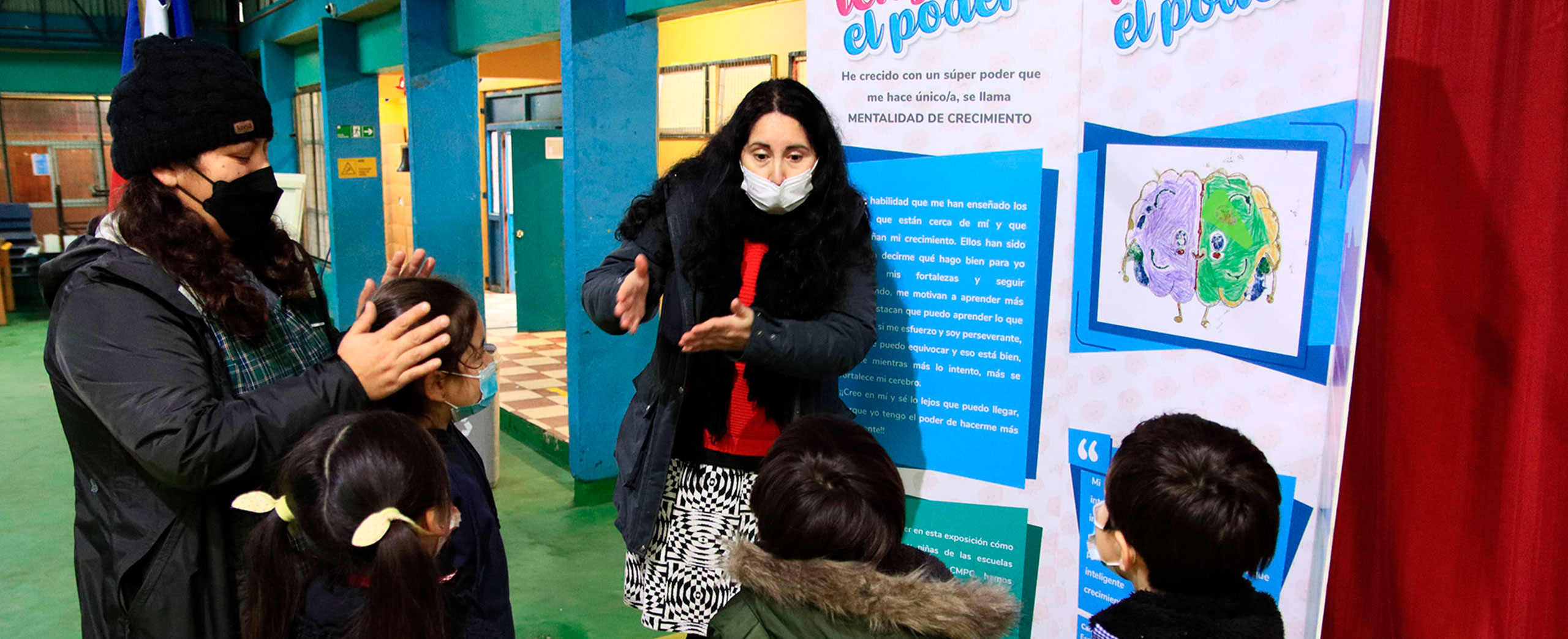 Children from Laja participate in the CMPC Foundation's traveling exhibition
+++The didactic "Traveling Brain" exhibition allows students, educational community and families to learn about the functions of this essential organ in learning.
How do you think about your brain? The children of the Puente Perales School in Laja in the Biobío Region of Chile began to interact with the "Traveling Brain" exhibition, which demonstrates the results of the "The Voice of the Children" study. It focuses on developing a Growth Mentality, which aims to uncover the positive learning experiences during the pandemic, and is promoted by the School Support program of the CMPC Foundation.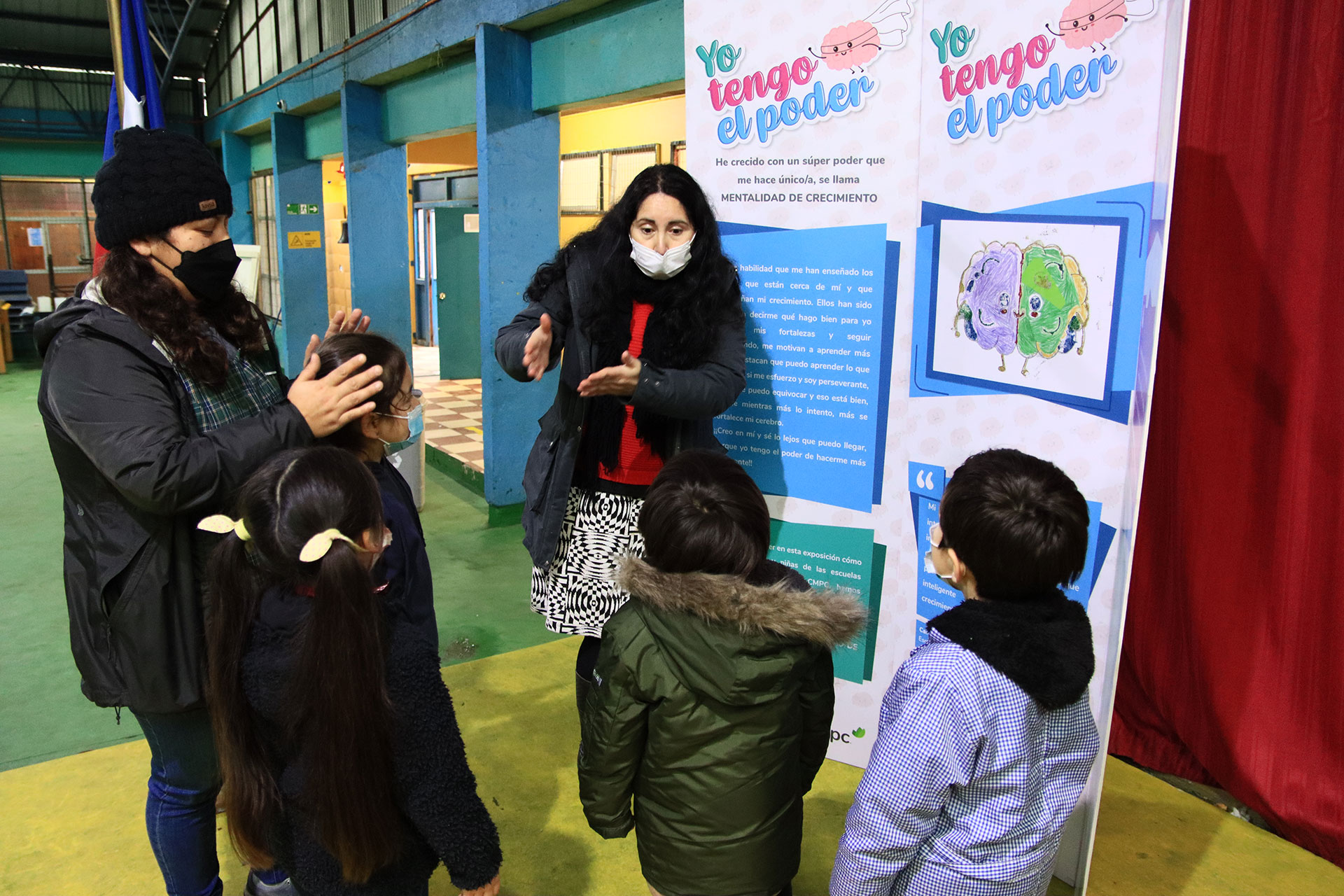 This interactive exhibition seeks to motivate and attract the attention of families, the educational community and, especially, children so that they can understand that the ability to learn is not fixed, but changes according to our efforts (brain neuroplasticity). This means that failure is not permanent; rather, it is a temporary condition.
The pedagogical advisor of the CMPC Foundation, Carla Concha, explained that, "People who have a growth mentality are those who persevere in the pursuit of their objectives and who ultimately achieve them by being successful in their goals. Challenges can be overcome as long as we try hard enough, and obstacles are merely learning opportunities to achieve our aims."
For Paola Rossi, director of the Daem de Laja, "The benefits of this traveling exhibition is most certainly that our students, especially in rural schools, get the opportunity to understand these dynamics from other methods. We are very grateful to the CMPC Foundation for the support, the idea and the strategy."
While the director of the Puente Perales School, Maider Carrasco, explained that according to, neuroscience, "When you are exposed to educational processes the body and brain produce feelings of happiness. Therefore, in the social-emotional arena, the school is obliged to provide all our students with this cerebral promotion capacity to generate happiness."
Until August 19, the exhibition will be held in various establishments in the district of Laja at the Las Ciénagas School, Francisco Zattera School, La Colonia School, Nivequeten School, Andrés Alcazar School and Abelardo Núñez School.
It will arrive later on in the district of San Rosendo in the Biobío Region of Chile.