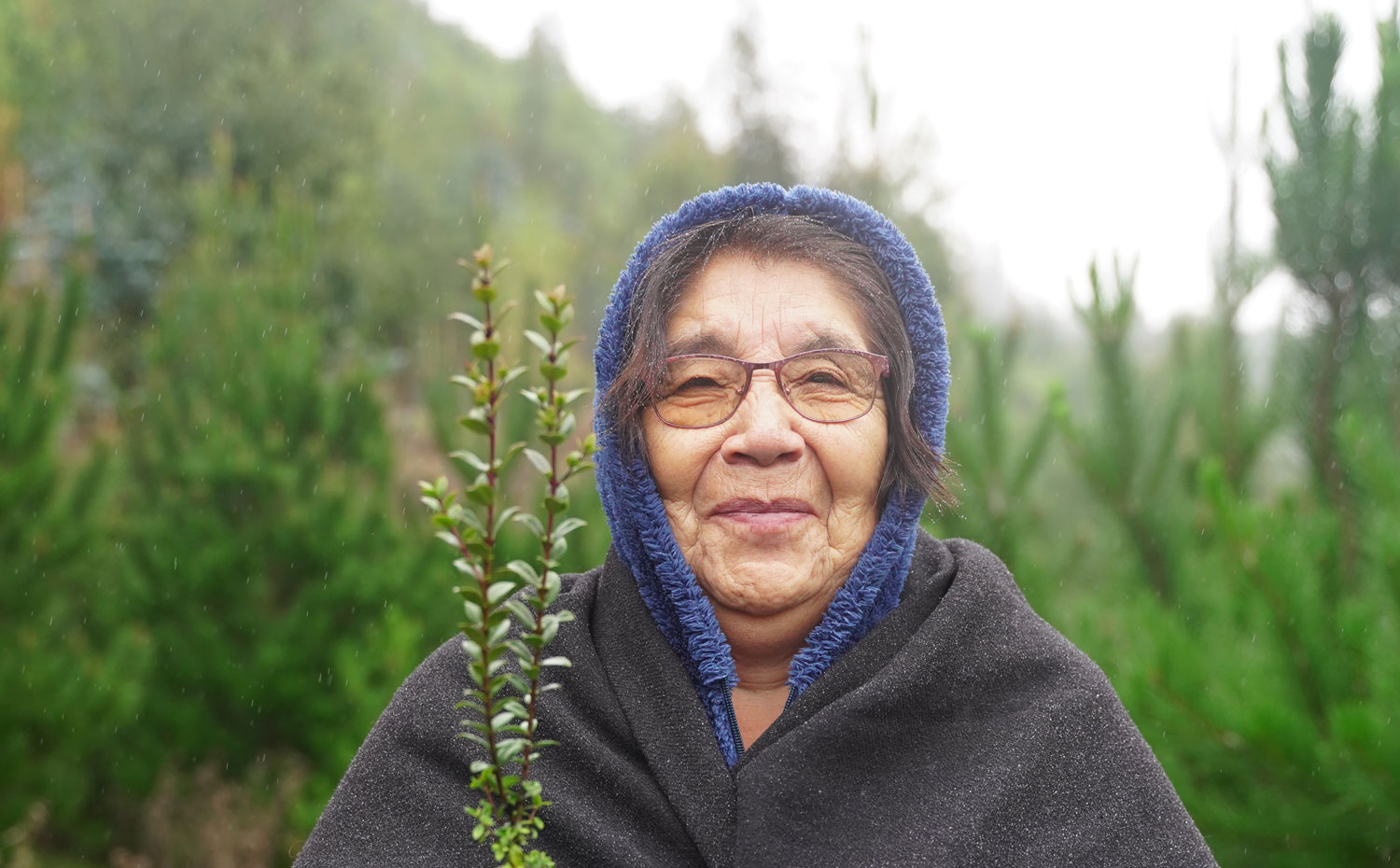 The Marileo community plants 800 native trees to protect the water sources in the La Araucanía Region.
"We are very happy and quite pleased that after a year of having this wonderful benefit we no longer depend on tanker trucks for water. I am truly happy to have water at home. Being able plant things along the creek is very exciting because it helps protect our water source. I am also grateful to CMPC and Desafío because now we have water piped directly into our houses," said María Aravena Llancaqueo, President of the Water Committee for the Marileo community.  
The water shortage affecting the rural residents in the Biobío and La Araucanía Regions brought about a big initiative in 2020 called "Water for Chile Challenge" led by CMPC and Desafío Levantemos Chile. So far this project that provides quick access solutions to this vital resource has already served 250 families. By the end of 2021 more than 500 families will have been served by this program.
The 40 families in the Marileo community of Lautaro in the La Araucanía Region was the first to benefit from this initiative. The solution in this particular case was to capture water from two ravines, store it for subsequent sanitization and then to channel it underground to reach every house.
But having water in these areas to supply the homes is not enough. Plans also have to be made to protect this vital element. In the Marileo Community, for example, the water comes from natural springs that run through ravines. This means the project also included closing the perimeters to protect the area from animals in addition to enriching the topography with more native trees. 
Maquis, lingues, arrayanes and quillayes are part of the 800 native trees from the Carlos Douglas nursery of CMPC that were planted this week to enrich the ravines on the land and fulfill the promise to the community that will ensure their water supply.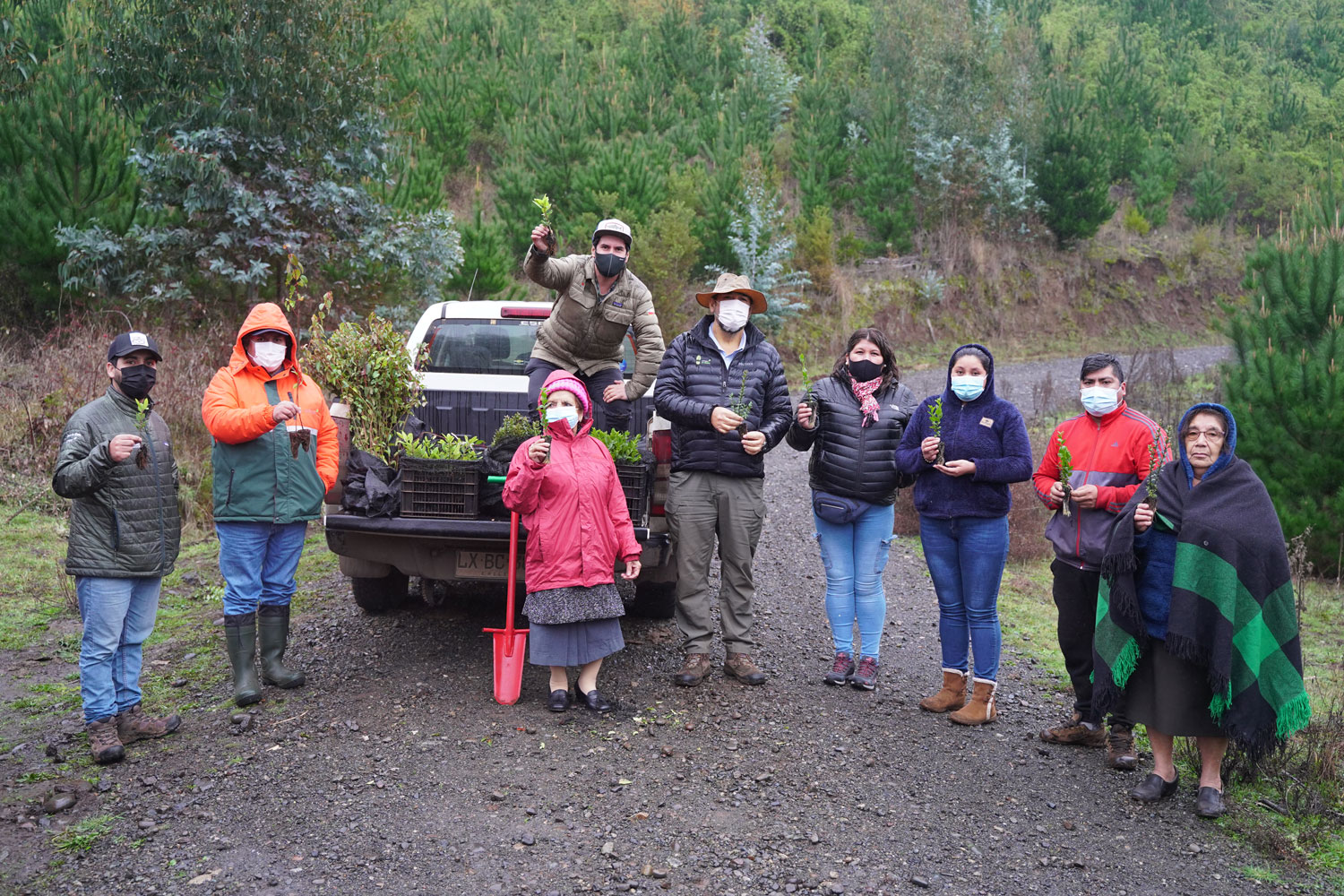 In October last year the Marileo Community saw the launch of the Water for Chile Challenge. This initiative brought water to 40 families for the first time. From that date on, the water shortage became a thing of the past for the community, and they began to take advantage of the benefits of having this resource in their homes.  
"This Water Challenge project changed our lives dramatically. We didn't have water at home before to prepare food or even have a coffee. We'd wait for the tanker truck and sometimes it wouldn't come. Now because of this project we are very happy. Getting a direct water supply into our houses was beautiful to witness because it serves every need. Now we are planting native plants to protect the ravines," said Andrés Paillao Paillao, one of the recipients of this initiative. 
The CMPC Southern Area Supervisor of Corporate Affairs Juan Carlos Navia said, "We recently celebrated World Forest Day, an essential, natural and renewable resource that exudes oxygen and uptakes CO2 for growth that also helps prevent soil erosion. Now with the planting of more native trees, what we are doing is protecting this water source and ensuring its provision to the families in Marileo who are recipients of the Water for Chile Challenge Project. It also shows the impact that building trust and dialogue can have on creating lasting relationships. 
Executive Director of Desafío Levantemos Chile Nicolás Birrell pointed out that this initiative is part of a commitment that arose within the Water for Chile Challenge Project. The initiative started with 250 families with the aim of reaching 500 families this year in Biobío and La Araucanía. "The pandemic made it clear there is a shortage of access to basic resources, mostly in rural areas. That is why this project working with CMPC is a huge commitment made with the recipient communities. We understand how important these kinds of initiatives are and they can change lives. We will continue to work proactively to deliver more solutions."
Leticia Colihuinca Allanao is one of the initiatives beneficiaries who participated in the planting session. She recalled how difficult it was to live without a steady water supply. "We couldn't simply wash dishes or clothes. We had to haul water in buckets for the house as well as for our chickens and other animals. This project changed the lives of 40 families, which is really lovely. I'm happy because everyday life has become much easier, and this past summer we had water in our houses, for the gardens and animals. I have also greatly enjoyed this tree planting activity to help protect the water that has to keep flowing here." 
With the help of a specialized team from CMPC, the Marileo community was able to plant on the Santa Aurelia property 200 maquis, 200 lingues and 200 arrayanes, all native species endemic to this area in addition to 200 quillayes, another tree from the central zone of Chile that is drought resistant and has melliferous flora.