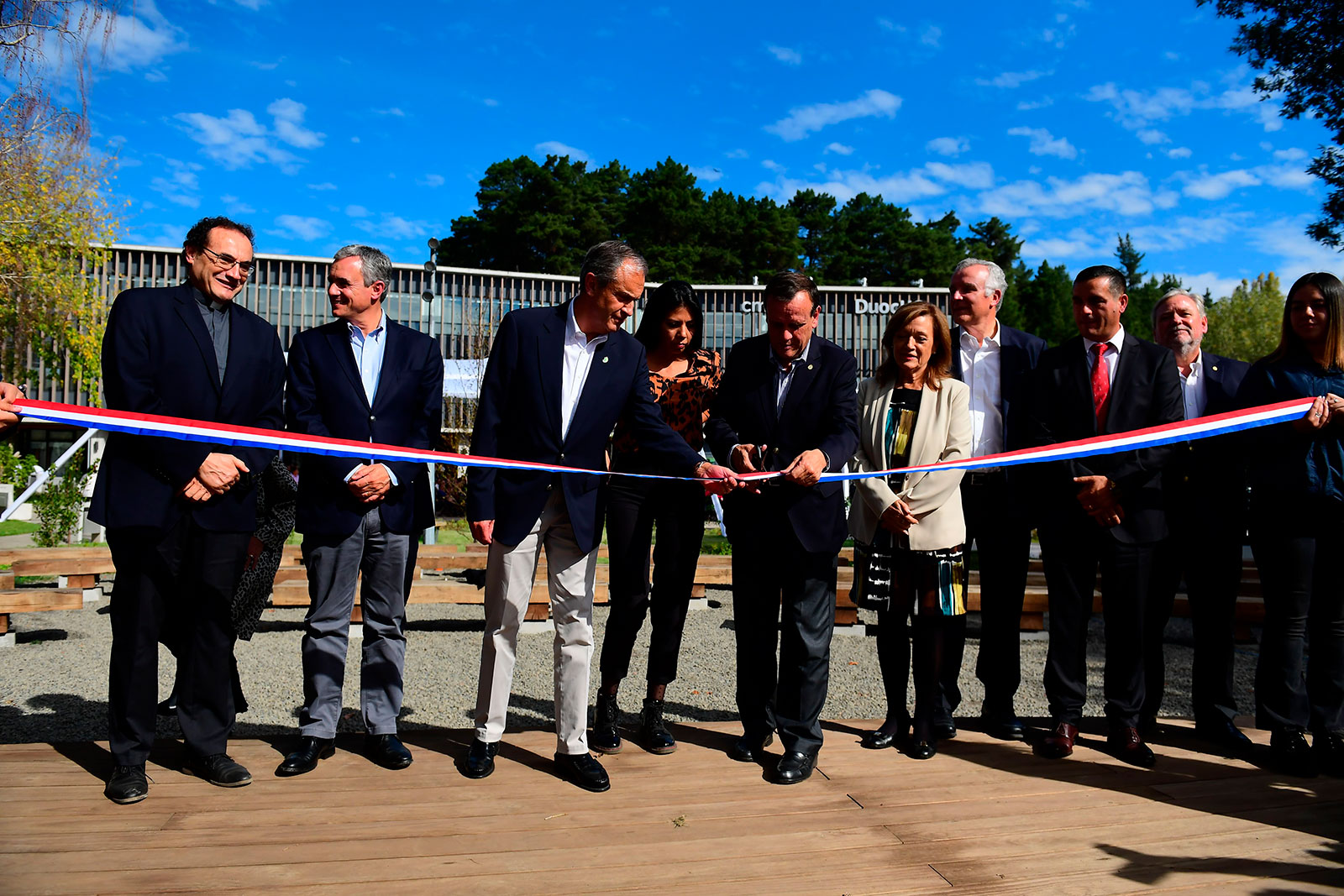 The Biobío Region celebrates the inauguration of the new CMPC – Duoc UC Nacimiento campus
With the aim of creating a new knowledge pole in southern Chile and continuing to position the dual training model of technical-vocational education, CMPC and Duoc UC joined forces to create this new educational center. About 500 people attended the event.
More than 3,500 square meters of facilities, rooms with the latest technology, an amphitheater, a multi-court complex, cafeteria, library and large green areas give shape to the new CMPC Duoc UC Campus of Nacimiento in the Biobío Region of south-central Chile. The educational institution inaugurated today will give thousands of people in the district and surrounding areas access to a professional technical education. The first 220 students enrolled and began classes in March of this year.
The ceremony brought many strong emotions. The families of the district of Nacimiento went to check out the campus where seven degree programs will be offered. Future technicians in Administration, Electrical and Industrial Automation, Nursing, Logistics Management, People Management, Electro-mechanical Maintenance as well as Computer Programmer Analysts all participated in the official launch of the educational institution. It has a dual training model, which aims to provide practical experience to students while they are studying at the institution. Young people and adults will be able to start or continue their studies in one of the most recognized educational institutions in the country and put their knowledge into practice in one of the largest forestry companies in the world, CMPC.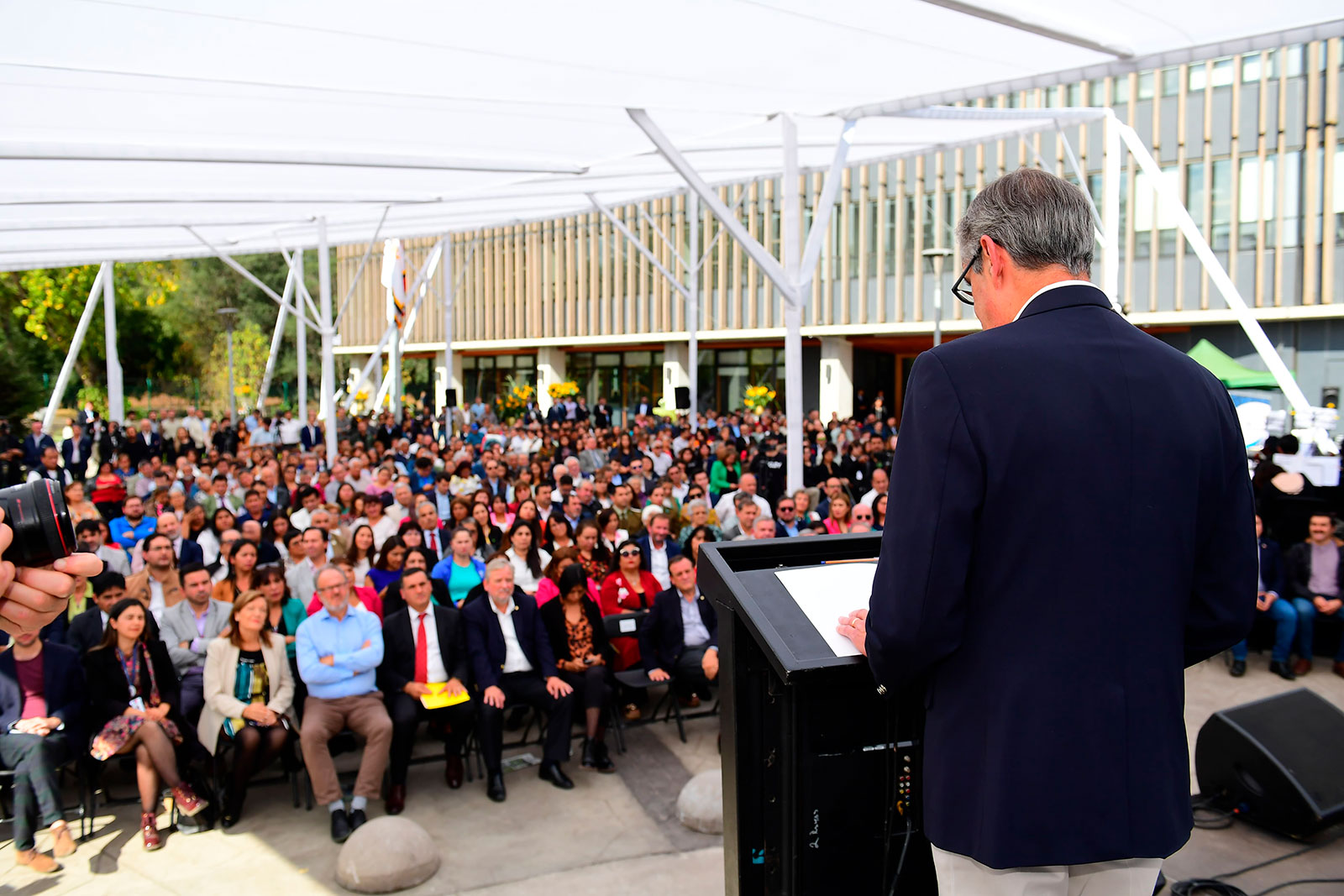 "The campus is quite nice. I'm very grateful. We've had a lovely experience with our teachers. The other educational institutions are far away from where I live, so this location is a wonderful help for our future. If this Duoc had not opened up, I probably would have gone to Concepción or Santiago," says Juan Pablo Núñez, a Electricity and Industrial Automation Technician student who lives in Laja, a community in the Biobío Region.
Thhe newly inaugurated campus represents a world of opportunities for the communities of Nacimiento, Laja, San Rosendo, Collipulli, Angol, Negrete, Renaico and surroundings. In addition to being an educational pole, it will expand into a center of economic and cultural development.
The ceremony was attended by the presidential delegate of the Biobío Region, Paulina Purrán, Nacimiento Mayor Carlos Toloza CMPC Chairman Luis Felipe Gazitúa, the UC Rector Ignacio Sánchez, and the Duoc UC Rector Carlos Díaz. In addition, the former Ministers of Education, Gerardo Varela and Mariana Aylwin, former Environment Minister Carolina Schmidt and the Confederation of Production and Commerce (CPC) President Ricardo Mewes were in attendance along with other union leaders and people from the world of education.
The rector of the Catholic University, Ignacio Sánchez, opened the event by stressing that, "We believe that professional technical higher education is absolutely necessary in our country. This kind of higher education does great things for Chile in a number of areas, so we want to express the commitment of the Catholic University in this region through Duoc UC, which for many years has played an extraordinary role".
Likewise, the rector of Duoc UC, Carlos Díaz gave assurances that, "This campus gives us the opportunity to continue expanding the Duoc UC mission and its purpose of educating people for a better society. As an institution, we want to set ourselves apart through our training in each discipline and a dual model of excellence, but we also want to distinguish ourselves by becoming an integral part of the community going forward."
CMPC, Board Chairman Luis Felipe Gazitúa highlighted the public-private efforts toward implementing new projects, "that effectively contribute to solving public problems." In addition to discussing the critical period that education is going through right now in Chile, Gazitúa highlighted how the campus will give access to more and better opportunities to thousands of people in one of the regions most affected by the summer fires. "We have many reasons to be very happy. And how could we not be if in the face of criticism, sterile debate, reluctance and despair, today from Nacimiento we're sending a powerful and necessary message to the whole country; less talk and more hands-on engagement. If we as companies have needs, we can and should contribute to better education, we have to show it through concrete measures, such as this great work," he concluded.
Likewise, the presidential delegate of the Biobío Region Paulina Purrán said, "I feel that we as a government and also as authorities have the task of re-enchanting our young people. These initiatives, which are so impactful in the various territories, obviously lead to positive change in our society, because what we want to build is a fairer society, a better society."
Nacimiento Mayor Carlos Toloza added to this by highlighting the great opportunity that the arrival of Duoc UC means for students in the area. "Today is a historic day for our community. What had seemed so far away is now a reality in which many young people and adults in our area will get the chance to fulfill their dreams without having to travel to other cities or even to distant regions," he said.
Dual Training
Originating in Germany where very good results were obtained, dual training is a method whereby students augment their education in the very same places where they're likely to work upon graduating, thus complementing the knowledge acquired in the classroom with field experience. The campus offers degree programs in Electrical and Industrial Automation Technician and Electro-mechanical Maintenance Technician as part of this innovative educational opportunity.