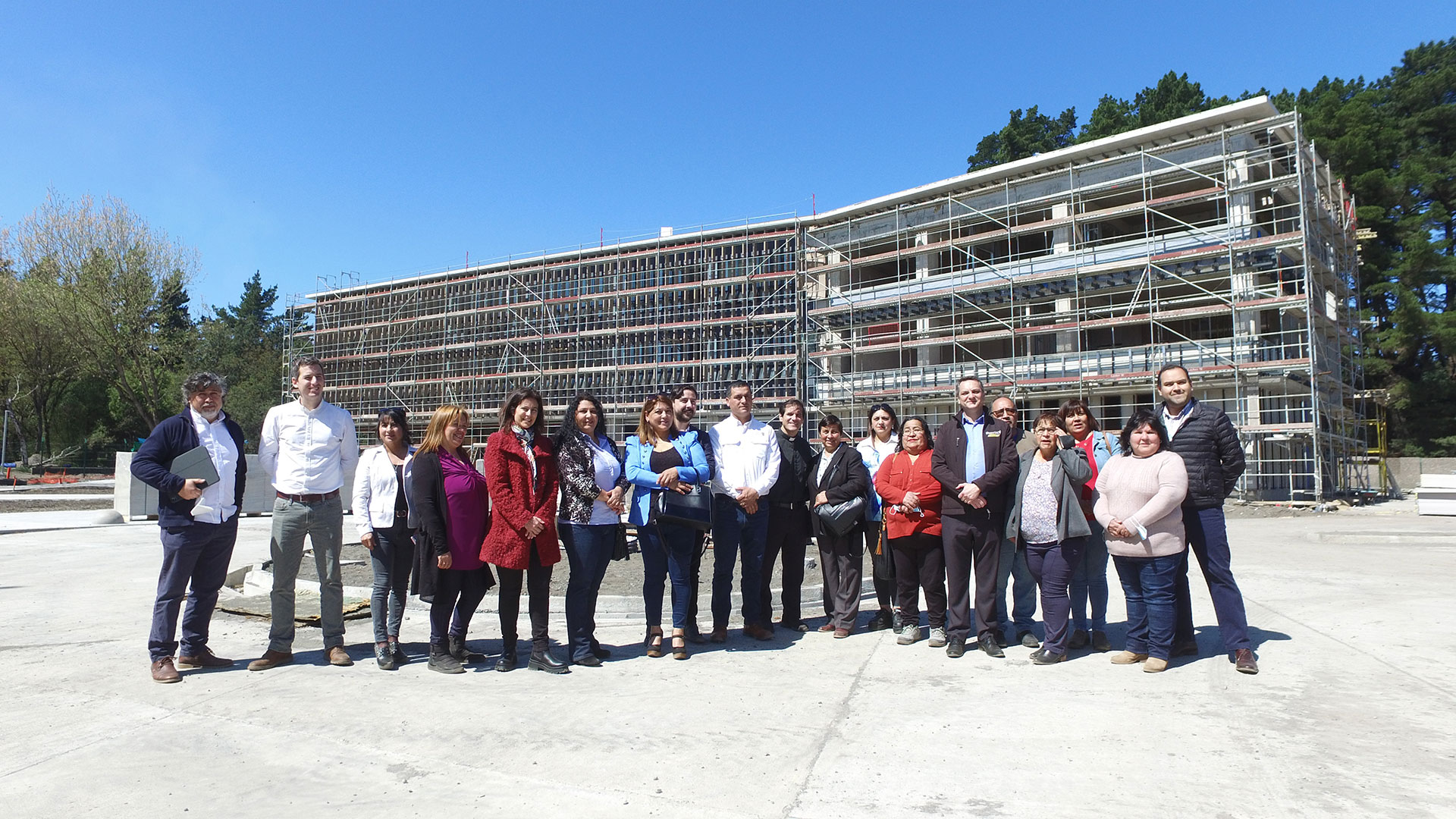 CMPC – Duoc UC Nacimiento Campus opens an in-person office to the community
This space will be dedicated to informing area residents about the academic offer and the admission process to the new campus that will begin operating in March next year.
With the aim of setting up a space to provide information and services to the community, CMPC and the Duoc UC Professional Institute opened the doors of the first in-person office on their new Nacimiento Campus.
Its focus is to provide the residents of Nacimiento and the surrounding districts information about the academic offer of the new campus that will open its doors in March 2023. It will also provide guidance about the admission process that begins on October 12. This new campus encourages the participation of neighbors in various cultural and recreational activities designed for the community.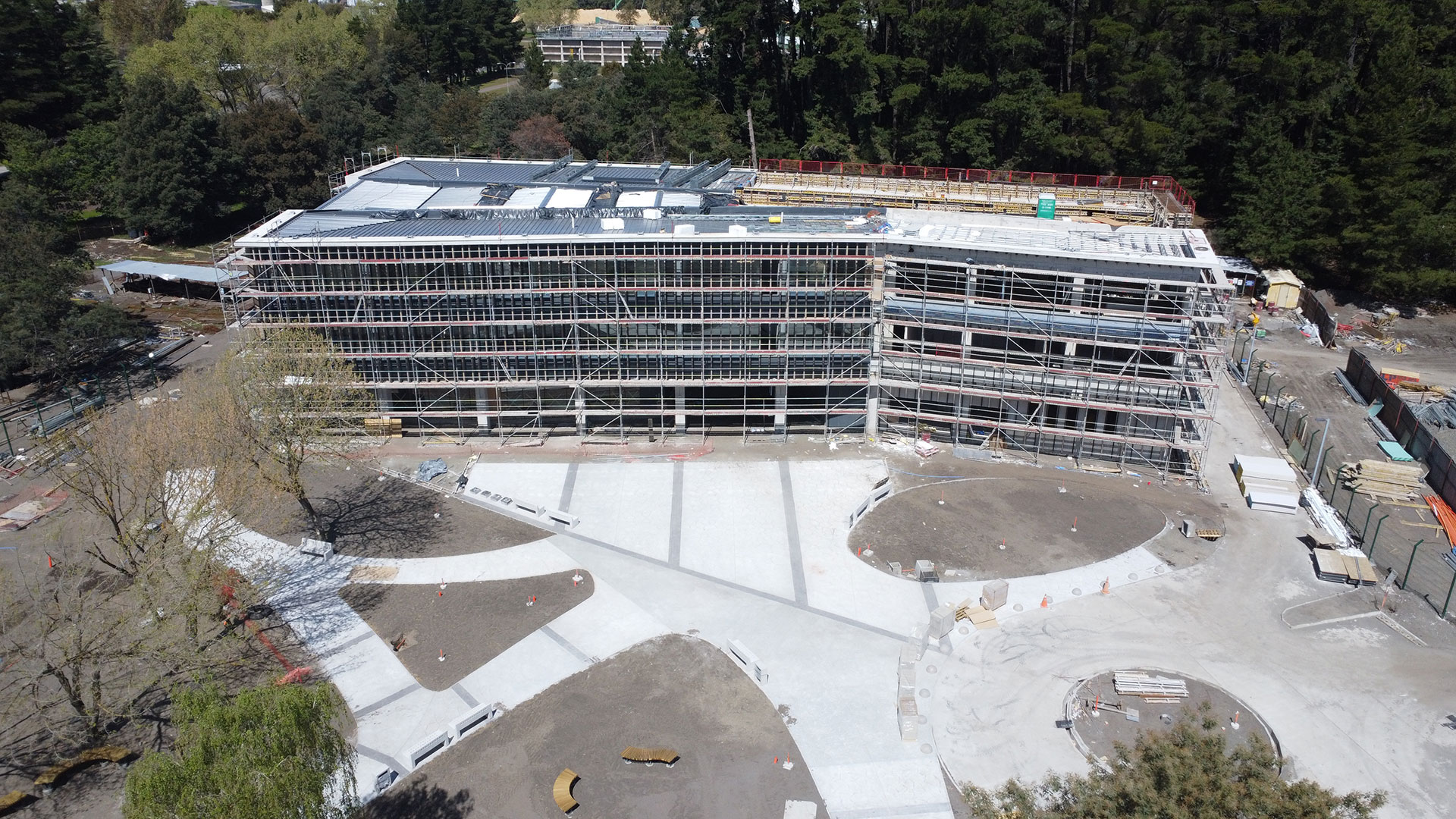 During the ceremony, which was attended by Mayor of Nacimiento Carlos Toloza, CMPC Deputy Manager of Corporate Affairs Ignacio Lira, Duoc UC Nacimiento Campus Director Francisca Correa, neighbors and authorities from both institutions, highlighted the contribution and opportunities that this campus will provide to the community.
In that line, Carlos Toloza said, "This is a wonderful day, where a dream of many Nacimiento residents can now come true. And not only for them, but for young people from different neighborhoods who can come to study here such as Negrete, Angol, Santa Juana, and others. We are happy because this campus is here to stay in the heart of Nacimiento. This is an educational support, but also an economic one. Not only do students win, but commerce will also benefit."
Meanwhile, CMPC Deputy Manager of Corporate Affairs Ignacio Lira said, "The reason why this Duoc campus was built here is due to the fact that it is a very important district with a key industrial and forestry presence. Additionally, a study was done regarding which area had better connectivity with greater territorial impact, which is why the decision was made to locate it here. Students and young people from various districts can easily come here to study. The next idea to address is facilitating transportation for these students so that they can come to get a first-class education at the Nacimiento Duoc of CMPC."
Duoc UC Nacimiento Campus Director Francisca Correa explained that the new campus, "Will open its doors in March 2023 and will include an academic offer designed for the needs of the area. There will be available curricula in the fields of Administration and Business, Engineering and Natural Resources, Informatics and Telecommunications and Health".
Lastly, President of the Board of Neighbors of the Nacimiento District Angélica Carrasco said, "This was a dream that we had for many years. Seeing it now come true I think will change everyday life in this area. Now we're going to be looked at as the courtyard of a very important educational center that we're going to have in our own neighborhood."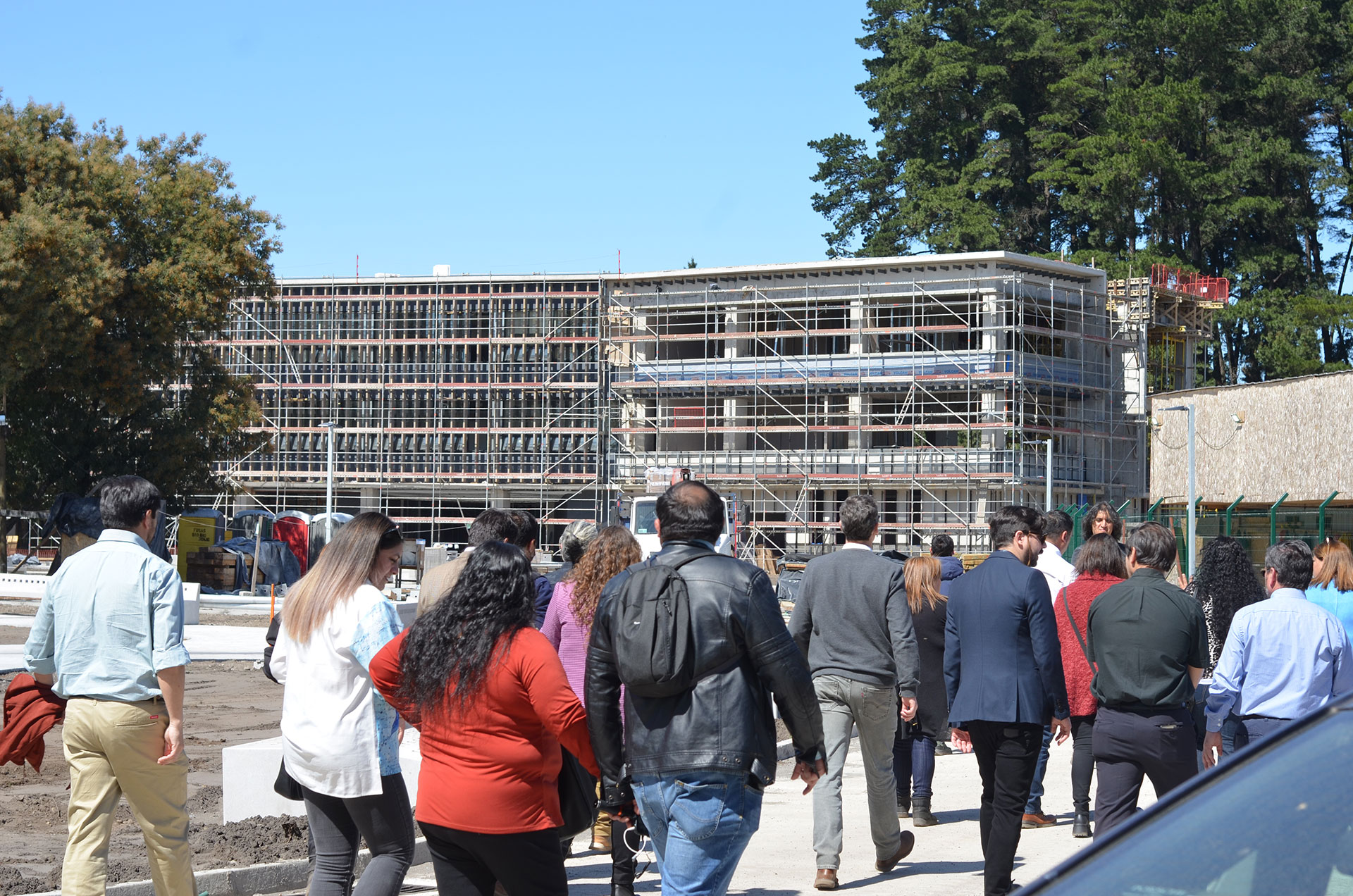 Campus of the future
Currently the CMPC – Duoc UC Nacimiento Campus is under construction and expected to start operating in March next year. It will offer degree programs in: Technician in People Management, Technician in Administration, Technician in Logistics Management, Technician in Electricity and Industrial Automation, Technician in Electromechanical Maintenance, Technician in Nursing and Computer Programmer Analyst.
Described as the first campus of the future, it will have a 3,500 m2 space built out of wood that is common in this area using an avant-garde design that is environmentally friendly. In addition, the building will have state-of-the-art classrooms, technological laboratories, library, a multi-court space, amphitheater and cafeteria, among other facilities.
To learn more about the project, go to: https://nacimiento.duoc.cl/