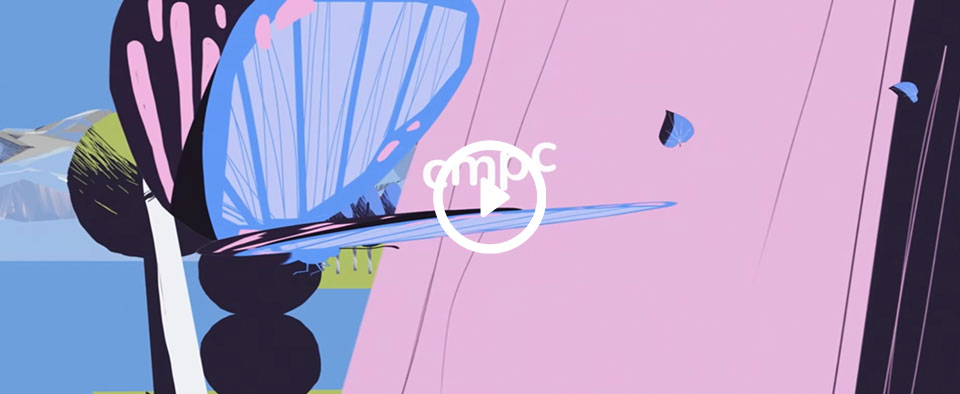 The wood construction revolution
Wood is an excellent material for building a sustainable, innovative and environmentally friendly future. This is supported by experts from the University of Cambridge, who say that wood buildings are able to reduce the environmental impact between 34% and 84% compared to concrete constructions. Despite these data and the sizeable sustainable wood production capacity in the country, Chile still has a significant challenge. While in the United States 90% of houses are built out of wood and in Japan it is 40%, this type of construction stands at only 20% in Chile.
This challenge led CMPC and Cortelima, a firm specialized in the development of industrialized solid wood, to create Niuform, a company that manufactures solutions based on structured wood harvested in southern Chile that provides new alternatives for residential projects and even the high-rise construction of commercial buildings.
Cross-Laminated Timber (CLT) and Laminated Beams (Glulam/GLT) are resistant and flexible materials with multiple advantages that will enable us to plan construction from a more sustainable perspective, which includes the protection of native forest and biodiversity, becoming products of greater added value.
"It is not just a product, but a constructive solution," said Juan Pablo Pereira, Manager of CMPC's Timber Business. "We are used to building horizontally, but we want to build higher structures, which our solutions enable," said Pereira, adding, "We can be part of a productive solution, and prefabrication is one of the options. This is taking the construction, the work, into a factory with a controlled environment, where precision and cost control can be greater."
Niuform's projects are done in four stages. The first is conceptualization, where architects help analyze them from their foundations. Next comes the modeling phase, where the behavior of the structure is visualized. This is followed by wood manufacturing and installation. There are already ten important initiatives in Santiago and other cities in the portfolio. According to the CMPC executive, invoicing about USD 16 million in the next couple of years is expected.
Among the first projects of this innovative initiative in Chile are the construction of the first mountain refuge called "The 16 of Chile" project on the Tronador Mountain, the expansion of a factory in the Biobío Region and the construction of a condominium of 100 wooden houses in the district of Buin. New projects are being added to the portfolio, some of which are larger than 8,000 square meters.
As for the production site, Cortelima already has a factory set up 20 minutes from Los Angeles in the Biobío Region, the same one that participated in the construction of the CMPC corporate building in that district.
CMPC and its partner plan to expand the production capacity of this site. Currently, the operation is 3,000 square meters in size with 30 employees. The objective is to expand it to 9,000 built square meters, with the construction of a CLT warehouse. This is in addition to the existing machinery capable of manufacturing 15,000 cubic meters of laminated beams and 5,000 cubic meters of CLT, which is intended to eventually reach 30,000 cubic meters.
The authorized building surface area in Chile is around 17 million square meters, a figure that will rise to 17.5 million square meters by 2025. Of that total, 20% would correspond to wooden structures, and Niuform expects to capture 7% of that figure.
Wood as the best building material
According to the international agency Global Alliance for Buildings and Construction, about 40% of CO2 emissions come from the construction industry. To combat this, wood is positioned as a key player, since it is the only construction material whose use helps reduce CO2 from the atmosphere. For every cubic meter of cement that is replaced by one cubic meter of wood, about one ton of CO2 emissions is prevented. This constructive option has the lowest carbon footprint. Firstly, trees absorb and store CO2 as they grow, and furthermore, emissions from the process of harvesting and producing wooden boards are much lower than those of concrete and steel.
Also, the insulating properties of wood make it fire resistant up to 250 °C, the temperature at which the steel begins to weaken. If it ignites, its low thermal conductivity causes it to burn very slowly, forming a layer of carbon on the exterior that protects the inner part, retaining its structural properties for longer.
Possessing a low thermal conductivity, wood is positioned as an excellent insulator. When combined with materials such as fiberglass or mineral wool, a wood building can meet a home's thermal insulation requirements even in extreme climates. The interior temperature of a wooden house or building can be maintained with 30% of the energy that would have been used with other materials, even becoming 15 times more effective than masonry since a seven-centimeter wooden wall is just as insulating as a one-meter concrete wall.
In terms of structural and seismic performance, wooden structures are lighter than steel and concrete, so the impact of the forces released in an earthquake is lower. This reduces the load on the foundation and contributes to a resilient and safe structure. "It's a flexible construction that is five times lighter than cement," Pereira added.