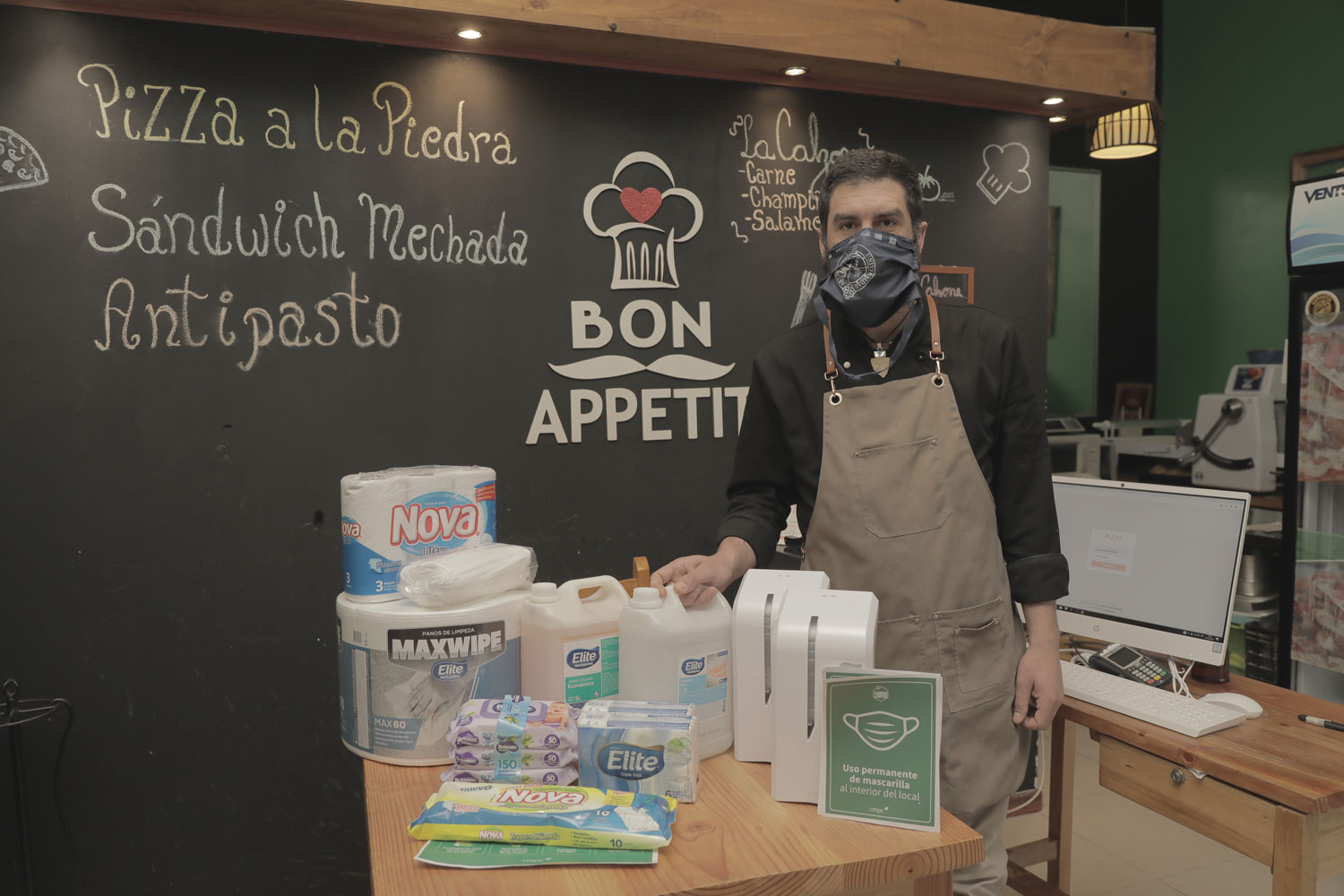 Marlon Herrera, owner of Bon Appetit Trattoria: "Through good food and good living we can generate an important social impact"
Set in a small place in the commune of Victoria, La Araucanía region, in southern Chile, is the Bon Appetit Trattoria, a gastronomic space with its own identity has a great differentiator for the town: the sustainable use of its resources in the production process.
This Italian restaurant was born in 2016 with the idea of ​​promoting a positive change in the area, a family business idea of ​​Marlon Herrera, owner and founder.
His family has always been linked to the culinary world and decided, together with his wife's pastry knowledge, to empower himself with a business idea oriented to gastronomy. It began with the production of fresh pasta and then progressively incorporated other products such as stone pizza and artisan pastry, preparations that have earned it recognition with the 2020 Traveler's Choice Award, thanks to the positive comments and ratings received by its guests.
In addition to the culinary offerings that Bon Appetit Trattoria offers, this restaurant is distinguished by its avant-garde gastronomy and use cuisine.
Herrera's avant-garde gastronomy calls it "the preparation of dishes with the best quality ingredients in the territory, where the use of local and national ingredients with organic quality predominates."
For its part, the use cuisine is adjusted to the criteria that nothing is wasted and everything works. Within the productive process of this restaurant, the organic matter is saved so that a company in charge of collecting it can later collect it, give it a new use, and everything that remains is reused in some way or another to incorporate it back into the kitchen and part of the menu.
"When we talk about being sustainable, I think we were able to teach our colleagues that we can do things differently and deliver a different beauty to our city. I think that was really valued and appreciated by our visitors", assures Herrera.
"I see the pandemic in a positive way"
Before the pandemic, the product of its most demanded menu, which has a Denomination of Origin, was the Pehuenche Plate, composed of pine nut puree, grilled vegetables, beef fillet and fruits of the Araucanian forest. Then, pizza began to replace this dish during the time of the coronavirus, without neglecting the artisan pastry that also gained strength since with the health contingency "it is normal to want something sweet and rich during these times," says Herrera.
The reality of the pandemic helped him implement changes, which is why he now has a delivery service. "I see the pandemic in a positive way, it came to put things in their place for us, it was a ground wire to realize many possibilities and options that there were, that we were not noticing," says Herrera.
For the continuity of this business, it is vital to rethink health protocols. For this reason, Marlon Herrera is one of the beneficiaries of Arriba Todos Juntos, a project through which he has received supplies to be able to comply with all sanitary measures to receive his clients avoiding contagion by the new virus.
"It is highly valued that CMPC has set its eye on our territory (…), we hope that there is a possibility of well-being and being able to see things in a different way and together," Herrera highlights.