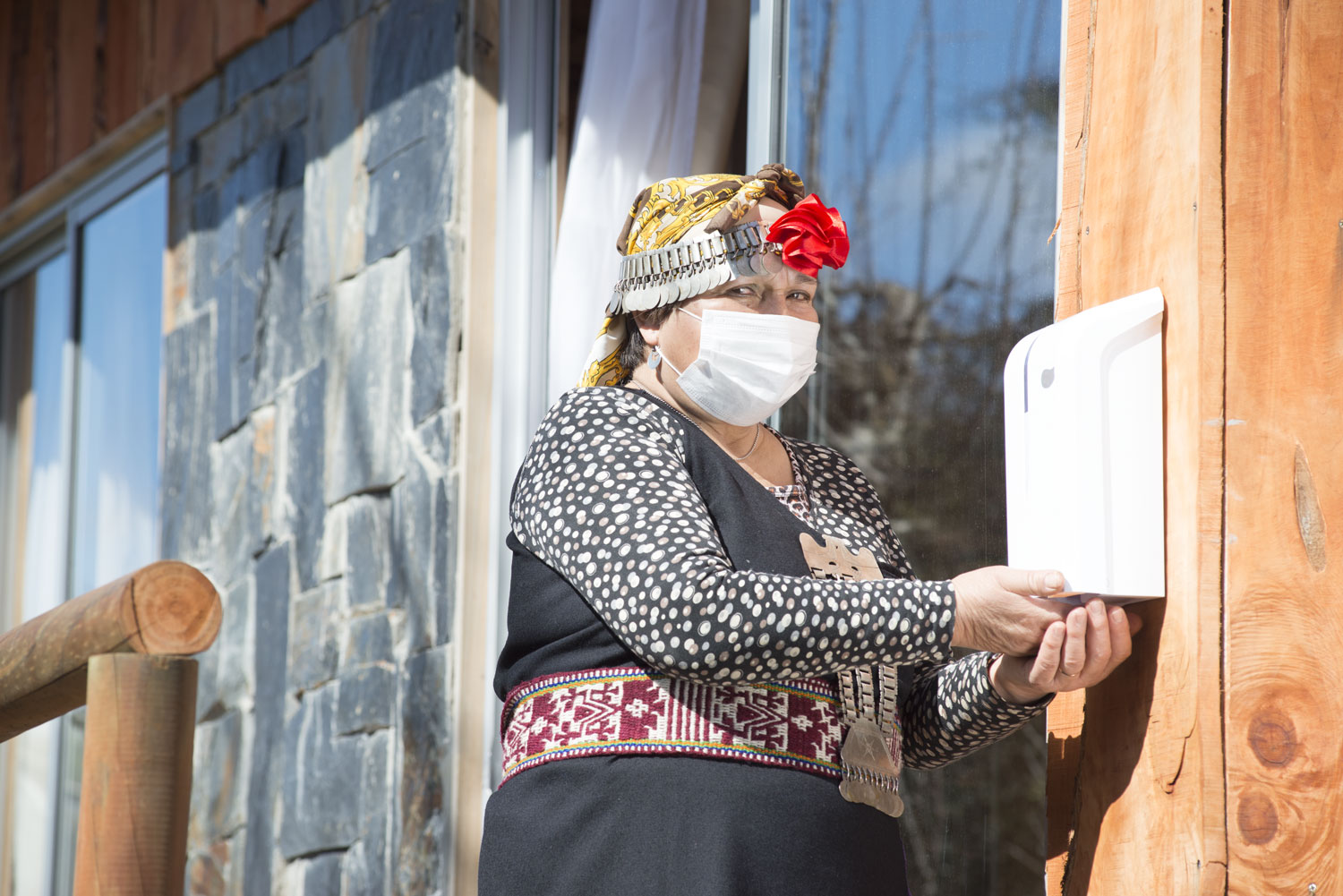 Owner of the Wuampuhue Vineyard: "I saw the opportunity to innovate, but without losing my identity because I am Mapuche"
Resilience and innovation go hand in hand in this vineyard that combines the best of the 
grape harvest and the Mapuche culture, in an area where agriculture and livestock are the economic activities per excellence.
Isolina Huanulao, a native of the Carahue commune, La Araucanía region, is in charge of giving life to the wine production that is called Wuampuhue, which was born in 2013 with the planting of the first vineyard of the French pinot noir strain to give way to a semi-organic production.
The entrepreneur relates that the beginnings were not easy but that they challenged all forms of production in her locality, which she assumed as a challenge. "I had the opportunity to start this project of the vineyard, I saw the opportunity to innovate, but without losing my identity because I am a Mapuche, so I said: let's see how it goes and let´s do this", she says. 
The climatic variables have allowed it to be the first vineyard in the La Araucanía region to produce this variety of wine, which is characterized by being powerful on the palate and considered one of the most famous in the world. 
To evolve in her agrotourism project, Huenulao confirms the success and receptivity of her business based on three pillars: the vineyard, a barbecue area where she gives talks to transfer all her Mapuche knowledge applied to its production, and a couple of cabins where she houses tourists during all seasons. All this concentrated in the same complex that bears the name of its vineyard.
However, the productivity and progress of her business have stalled as a result of the pandemic. "I haven't worked my cabins since March. It has affected us a lot in terms of resources. We hope that, between now and December, the products we have can be taken out", says Huenulao.
The entrepreneur has already begun to prepare for the reactivation of her business. This process has gone hand in hand with the initiative promoted by CMPC, Arriba Todos Juntos, which in the first stage called "Getting Ready to Go Out", delivered 40 hygiene kits to the Carahue commune. "All the hygiene items that we can have to receive our tourists and for personal care, I appreciate it because learning has helped us a lot and also transmit it to people, the fact that you have to wash your hands, and use alcohol gel and all those things", says Huenulao.
In addition, she assures that the first thing she will do when she returns to normal "is to give my family a hug and say 'thank God this happened,' and be prepared to receive tourists and as many people as possible, so that can get the business moving again".