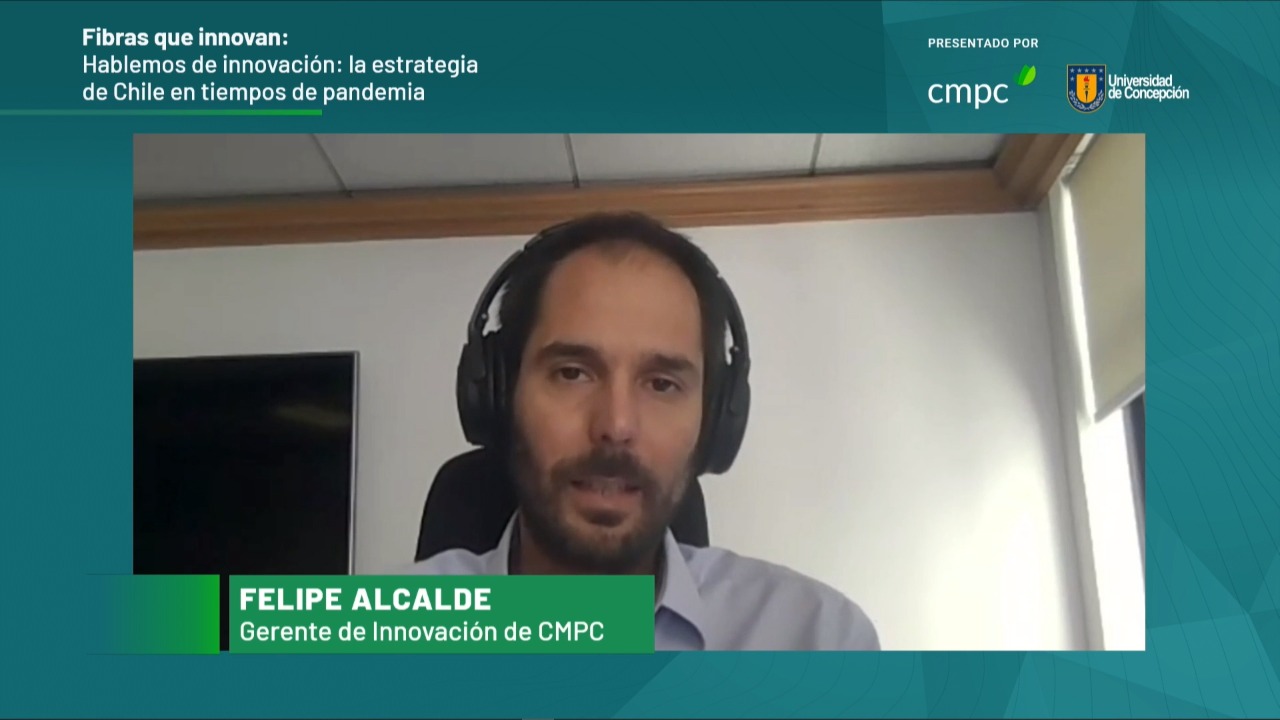 "One of the things we learned from the pandemic is that innovation and resilience in the face of change are things we should keep going forward."
What we've gone through, hope for and expect from the future in terms of innovation were the main topics addressed by Science and Technology Minister Andrés Couve, Chair of Chile Global Angels Tina Rosenfeld, and CMPC Information and Innovation Manager during a discussion called "Speaking of innovation: Chile's strategy during a pandemic" organized by Fibras que Innovan of La Tercera Daily Newspaper.  
The presenters got the chance to discuss the primary challenges brought by the pandemic in relation to innovation as well as the range of opportunities found in the public and private spheres and what it means for small and mid-sized businesses. 
"Technology has enabled the world to keep functioning and these technological advances have been key to ensuring global activity," stated Minister Couve, kicking off the session. 
Alcalde said that, "The first step in managing innovation is deciding what we want to achieve. Then we focus on the development process and cross collaboration in which the options for action must be well-defined with a multi-disciplinary team to make progress. This is something we do and we measure at CMPC." 
Another topic of discussion was that the small and mid-sized business world has undergone significant change during the pandemic along with the obvious challenges this brings, but it has also meant that more start-ups were launched. Rosenfeld added, "There are entrepreneurs who took advantage of this opportunity for online education as one example and are innovating in terms of scientific education for children and teens online. Businesses have quickly adapted to people's needs." 
Remote work was one of the main aspects addressed in which participants agreed that this process needs formal regulation and the role of the company in terms of its commitment should be legislated. 
"Remote work has made an impact. Four thousand CMPC collaborators switched to remote work overnight in 11 countries. Any company that would have liked to move to remote work would have conducted pilots first, but that was impossible because of the pandemic, so you have to look to the company for accountibility," said Alcalde. 
In terms of projections, Alcalde added that we should "stay optimistic" and "One of the things we learned from the pandemic is that the innovation and resilience in the face of change are things we should keep going forward."