"CMPC Extreme": a new team of outdoor athletes will promote outdoor life and contact with nature
Seven high-performance representatives in the disciplines of cross country, climbing, mountaineering, trail running and triathlon will be the ambassadors of the new "Team CMPC Extreme". With the support of the company, the team will be tasked with bringing sports closer to the people and encouraging outdoor activities as part of a healthier life that coexists in harmony with nature.
Another part of this initiative is Bosque Vivo [Living Forest], a CMPC program that makes some of its properties available to the community for recreation and sports purposes.
In the Pablo Neruda amphitheater located on the San Cristóbal Hill in Santiago, one of the most emblematic places in the capital to engage in outdoor sports, about 200 people accepted CMPC's invitation to "Experience Nature" and participated in the "Activate your Nature" gathering, in which the company presented the new team "CMPC Extreme". This is a group of elite athletes in outdoor disciplines, specifically trail running, climbing, mountaineering, cross country and triathlon. In addition to having the support and sponsorship of the company to continue moving forward in their athletic careers and fulfilling their dreams, they will be tasked with promoting outdoor life and activities in different communities around Chile by holding events, talks and sports clinics.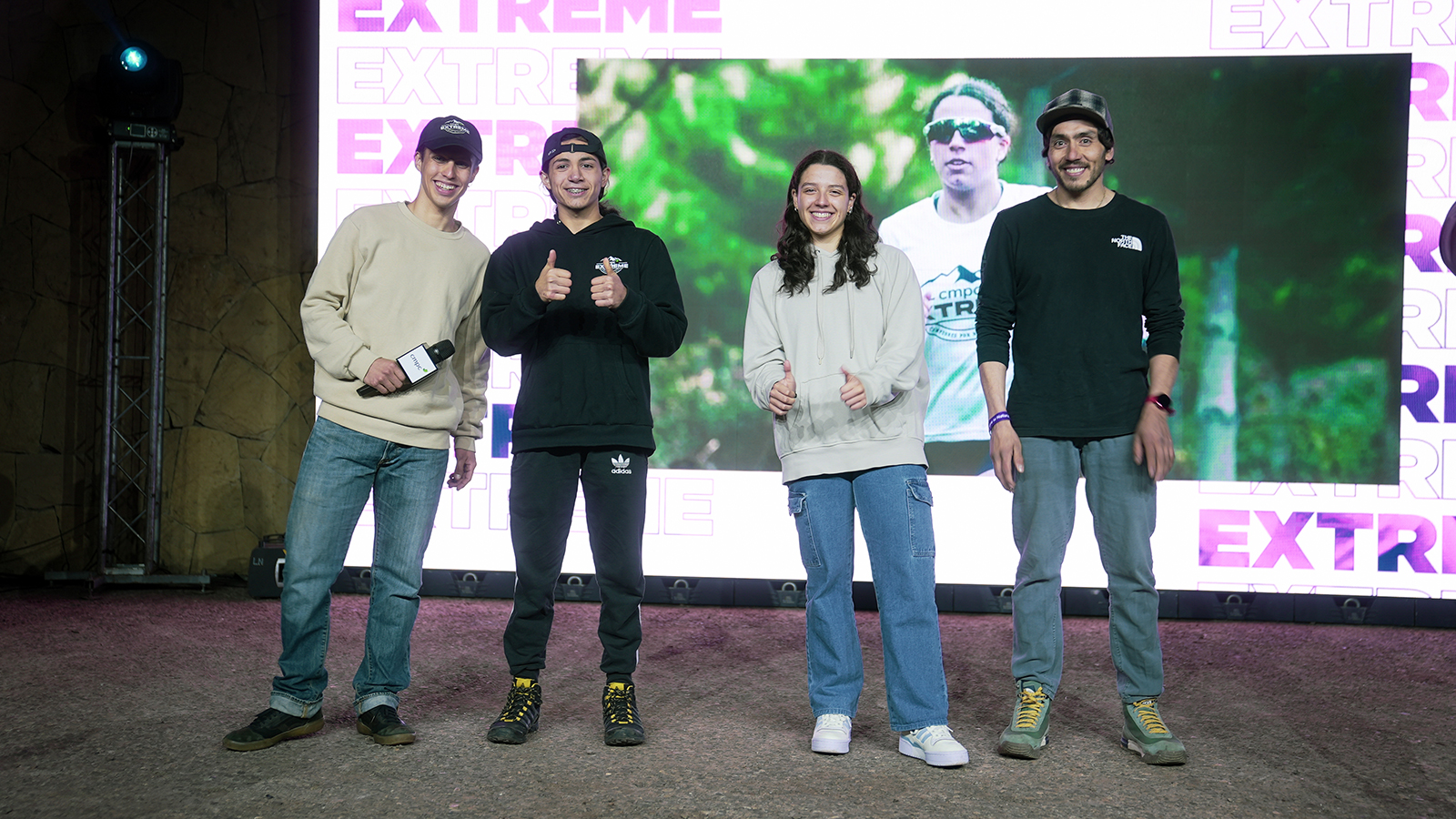 The team of seven athletes called "Champions by Nature", is made up of the mountaineer and trail runner, Francisco Pino. He is the latest South American champion in the K42 Adventure Marathon held in Argentina in 2017 and holds the record for climbing three volcanoes in Chile.  One of the female representatives is Sofía Cofré, who is a pioneer in Chile in women's high mountain ascents in record time. She aims to climb the 16 highest peaks in Chile before 2023 is over. Paula Nazal is another female athlete team member and current national champion of the 17 km Trail Run Sprint for 2023 and selected national representative from Chile in the Trail Running World Cup in Austria.
In the celebration, Francisco Pino said he was very happy to "belong to the group of athletes that CMPC is promoting, which revolves around nature, to encourage people to practice these sorts of sports. What I want to convey to people is to simply try your best. Don't get frustrated or afraid of not being able to complete the mountain trails. The mere fact of going will change your perspective. Each time you'll get further and further, and you'll enjoy it."
Also on the team is the young triathlete Rafaela Capó, who won third place in the junior category and 18th place in the elite category of the Americas Triathlon Cup held in Pucón this year. The roster also includes cross country runner, Nicolás Martín, who was crowned champion of the Copa Chile U23 in 2021 and won a bronze medal four times in national XCO competitions.
One of the team's climbers is 19-year-old José Tomás Ledesma, who has already amassed four world championships. Ledesma was crowned champion of the Rosario 2022 South American Youth Games and will represent Chile at the 2023 Pan American Games. Lastly, the team is made up of climber Ángel Garrido from Puente Alto who has won the gold medal in various competitions organized by the National Federation. His goal is to take the name of his home community up high in the world of climbing.
The 17-year-old said he feels a lot of emotion because "this is my first sponsorship. I started practicing climbing as a hobby, and now I'm competing at the national level. It's amazing to think that I might be able to make a living out of this and be supported by a company that I know cares about protecting nature because climbing is quite literally practiced in nature. This sport wouldn't exist without caring for the natural world."
The "Activate your Nature" event was marked by the presence of Chilean musician Max Zegers who kicked off the afternoon on San Cristóbal Hill. Then the CMPC Extreme athletes took the stage to receive the clothing they'll wear to compete in their respective disciplines directly from CMPC CEO Francisco Ruiz-Tagle.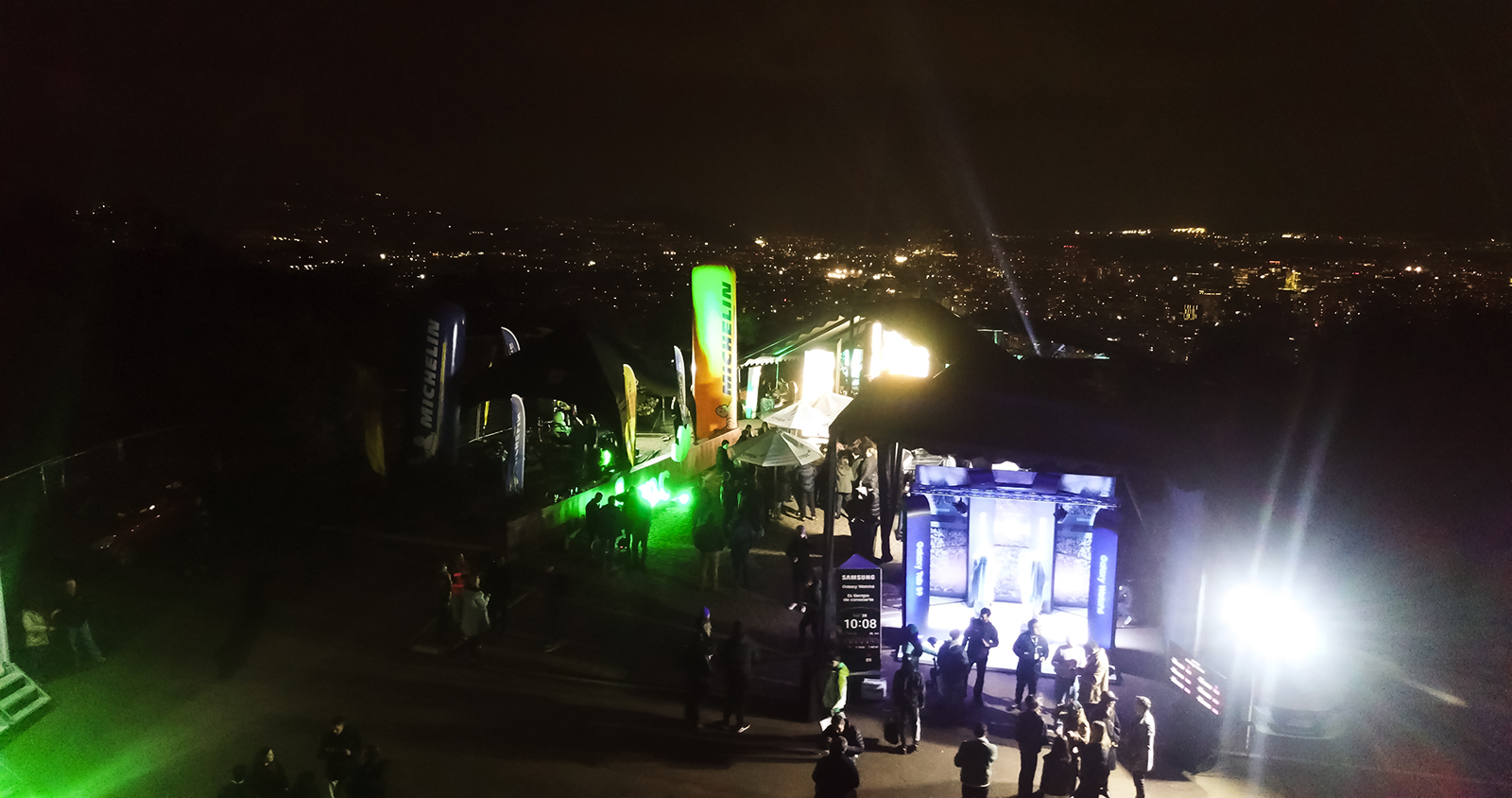 CMPC Corporate Affairs Manager Guillermo Turner explained that supporting athletes is one of the many ways in which CMPC seeks to connect with society and nature. "Faced with environmental problems and single-use plastics, we as CMPC work with paper and cardboard, and we take responsibility for their recycling. That's living nature, and of course so is making our natural spaces available to people."
The company also has the "Bosque Vivo" project, which is a network of parks on its properties. One is located in Temuco called CMPC Pumalal Park, CMPC Junquillar Park is in Angol and another in Loncoche is named CMPC Lastarria Park. In that vein, Turner announced, "We'll be adding a fourth park to the Bosque Vivo initiative, and soon we'll open another in the vicinity of the Castillo Hill Reserve in Coyhaique. Because this is Bosque Vivo: the forest is alive at the service of the community and of course also for our Team CMPC Extreme."
In fact, team member Nicolás Martín, lives inside one of the parks; Junquillar in Angol. As a member of the community he thinks that "The Bosque Vivo project is a tremendous project, because the goal is to connect the community, and now people can experience all of these forested properties. I started doing cross country there. I was part of that community that sits alongside the property and just like me, I'm sure there are many more people who are also going to start doing this sport."
Catholic University Athletics Club President Francisco Urrejola shared some exciting news at the event. He reported that the seven athletes will have access to all of the San Carlos de Apoquindo facilities for their athletic training. "Upon seeing these amazing representatives of national and extreme sports gathered as the Team CMPC Extreme, we decided to make our entire Catholic University Athletics Club complex available to you. Our training laboratories and all the discipline that we've managed to develop with high quality evaluations so that you can train with us," he said in closing. 
After that the Red Bull DJ was in charge of adding music to the event, which was attended by brands such as Samsung. The company presented the guests its new Galaxy Watch6, a smartwatch specially designed for athletes with more than 90 types of training and with functions to support healthy lifestyles and physical well-being. "Spending time with athletes and being an active part of promoting a healthy life is a fundamental pillar for Samsung. Therefore, products such as the new Galaxy Watch6 are here to offer each user the opportunity to practice sports and have an active life with the greatest possible peace of mind, knowing that you can rely on various functions that will help you have simpler, entertaining and efficient routines," said Cristián Madariaga, manager of Wearables, Tablets, Notebooks and Accessories for Samsung Chile. 
Wrangler also participated with its ATG (All Terrain Gear) brand, which are stretchy garments to help athletes engage in extreme movements without any problems. It also has an innovative technology system for mitigating humidity and high outdoor temperatures. The materials selected for making the clothing are very high quality, so the clothes last a long time. Misiones de Rengo participated with its Mission line, and Big Moto, a store specialized in motorcycle clothing was there, too. They offer a wide range of products such as bicycles, helmets, boots, gloves, jackets, and more. Austral Beer didn't miss out either.
Team CMPC Extreme and Bosque Vivo
The creation of "Team CMPC Extreme" is part of various initiatives that the company carries out with the aim of playing an active role in the responsible, meaningful and conscious relationship that human beings need to have with the planet. One of them is Bosque Vivo, which seeks to give greater access to nature and open spaces for coexistence and learning for all people using the company's outdoor premises. In this way, those who visit these properties that are open to the community can engage in many sports and outdoor leisure activities. The "Forest School" is also available, an initiative for children that gives them tools and knowledge about the importance of natural spaces in the world.
The parks that are currently open to the community are Pumalal in Temuco, Junquillar in Angol and Lastarria in Loncoche, in addition to the upcoming opening of a new park in Coyhaique. To get more information about the Bosque Vivo, go to www.bosquevivocmpc.com.