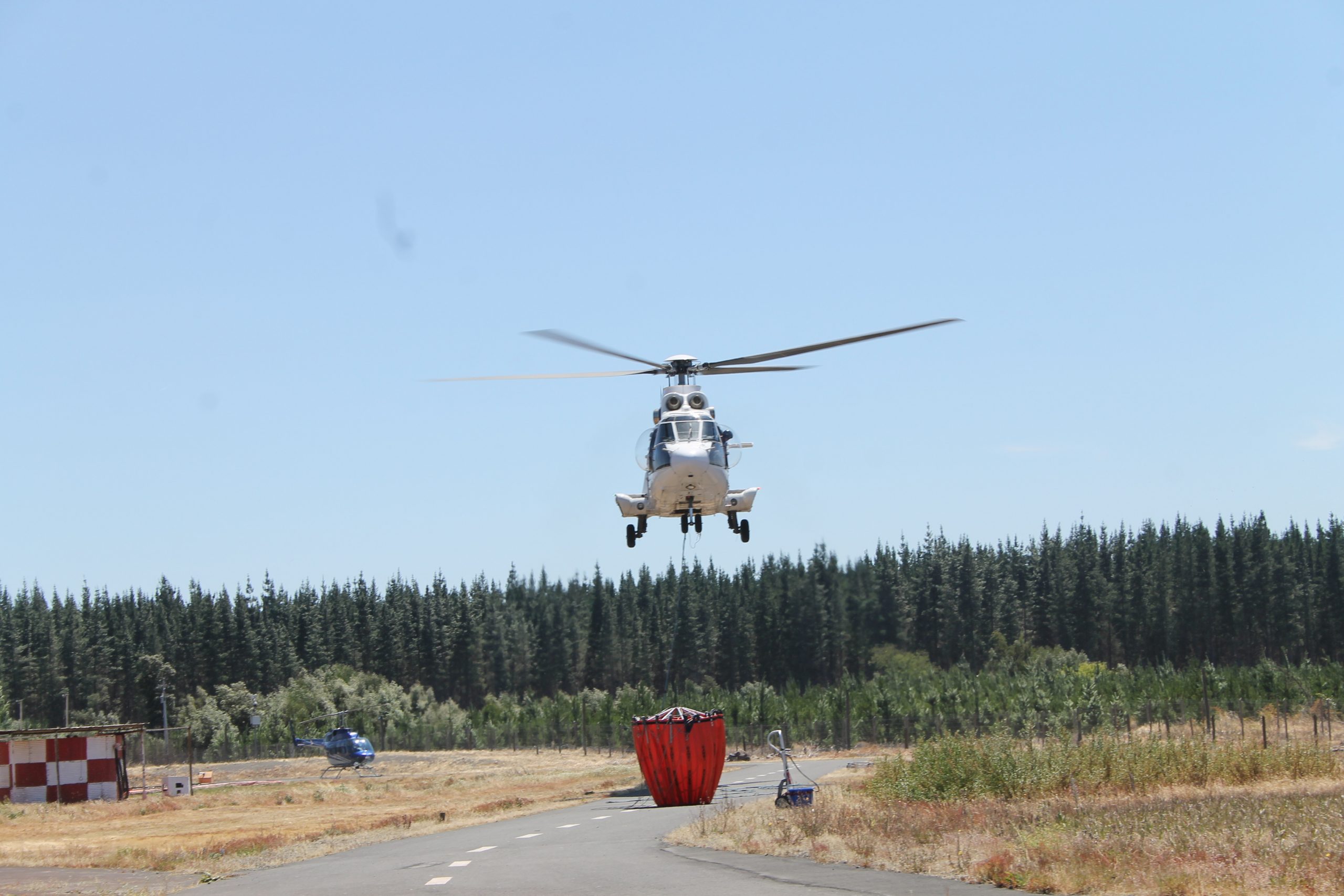 CMPC fights fire in Valparaíso
CMPC made the Bell 422 and Super Puma AS332 helicopters available to Conaf (Forestry National Corporation) and the community of Valparaíso on December 24th to join the work of fighting the fire on the Chilean port.
The Bell 412 helicopter launches 1,200 liters of water and the Super Puma helicopter – named Optimus – has a capacity to discharge 4,000 liters of water and can carry a brigade of up to 12 people. Both aircraft are widely used for the extinction of wildfires and CMPC has them available for community assistance and the fight against all types of fire.
Wildfires in the South of Chile
In addition, the CMPC combat teams faced an emergency in Angol, La Araucanía region, throughout December 25th.
In the south of the city a fire occurred, so the company had to use several of its resources, both air and land, including the Chinook Mega Helicopter.