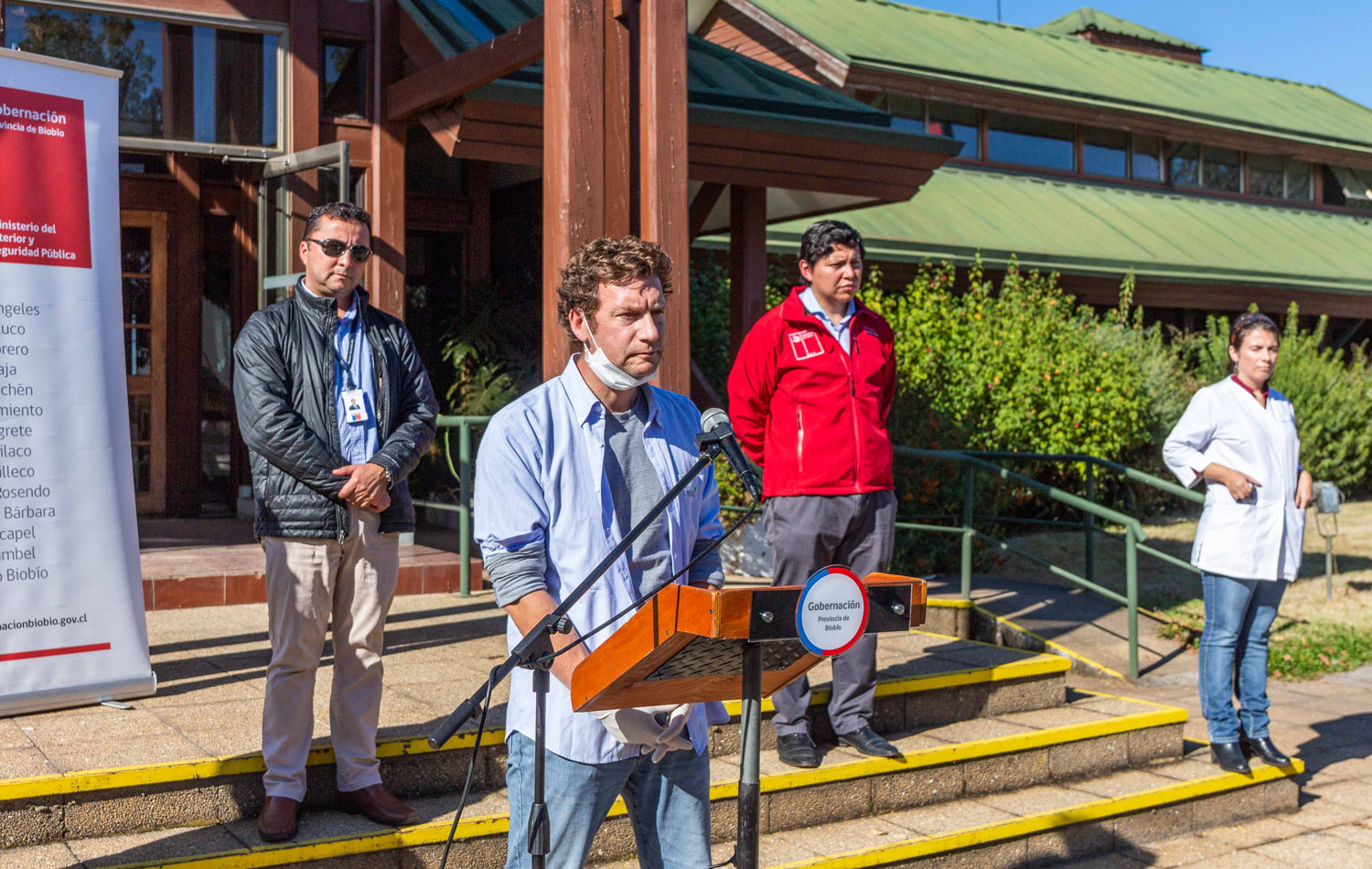 Los Angeles CMPC former offices will work as a field hospital for Coronavirus patients
The CMPC team is carrying out the cleaning and enabling of the enclosure, where 200 beds will be installed.
In the face of the health alert brought by Coronavirus and the demand for future beds, Empresas CMPC offered the authorities of the province of Biobío their former offices in Los Angeles. That is why, this morning, CMPC Cellulose´s Public Affairs Deputy, Augusto Robert, delivered the facilities to the governor of Biobío province, Wladimir Fica.
The former CMPC offices are located in Avenida Alemania, in the city of Los Angeles, in an area of easy access, what will enable the so-called Covid Center for the whole province, with a capacity of 200 beds for low and medium complexity.  This was explained by the Governor, Wladimir Fica, who said that "we appreciate the will that CMPC has had to have this place that has all the technical conditions and strategic location to be able to house about 200 patients and in this way to enable a Covid Center for the province of Biobío. With this we want to give calmness to people, advancing the way in a joint work with private company and municipalities".
The measures taken are intended to safeguard the health of the inhabitants, through the incorporation of a greater number of beds to the entire Biobío care network and totally free of charge for all patients destined to this centre.
While CMPC Cellulose´s Public Affairs Deputy,  Augusto Robert, said that "as a company of essential products we received the call from the health center and the provincial authority to be able to enable more beds, therefore we made available free of charge the former CMPC offices. In such a way as to contribute and provide solutions to the contingency that our country lives, either through the enablement of a space to increase the capacity of beds; and in addition to maintaining the supply of essential products".
Currently, the CMPC team is carrying out the cleaning work to enable within the next few days, the floor and the beds.
This initiative is in addition to those already adopted by the company, which has carried out in the communes of Nacimiento, Laja, Los Angeles, Mulchén and Villa Mininco, sanitization work once a week in recreational spaces, bus stops, accesses of health centers, parks, and access to the company's plants with  atomizers with disinfectant products, friendly to people and the environment.