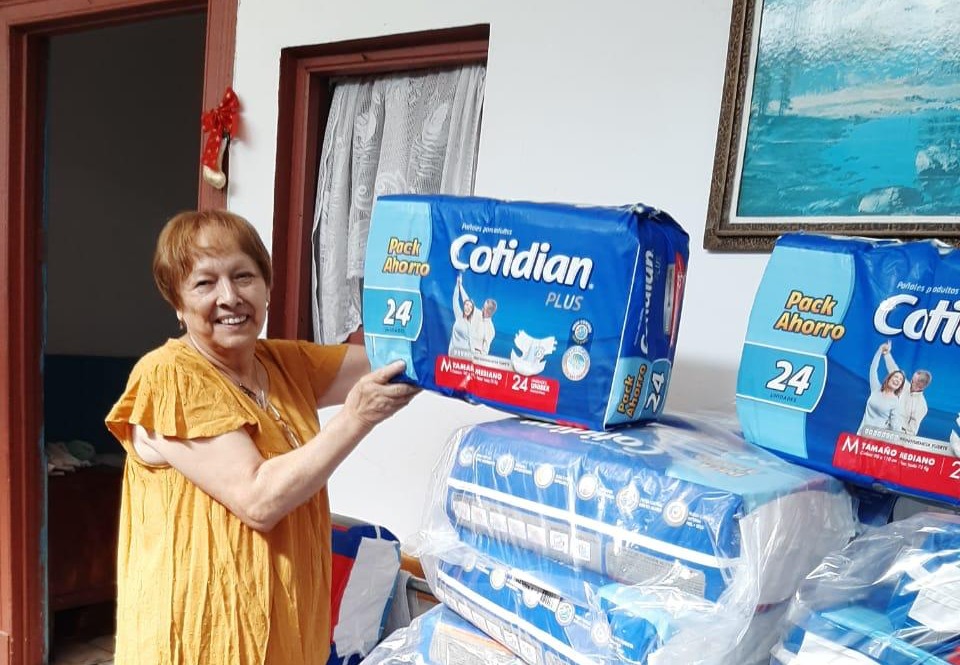 CMPC donates 100 thousand diapers and one ton of alcohol gel to support elder people
In the current context of the coronavirus crisis, elder people are the population of greater risk, that is why the donation made through Softys, will directly help nursing homes managed by the Chilean public entity.
In order to assist in the care of the most vulnerable population in the context of the health crisis due to Coronavirus, CMPC, through Softys – it´s subsidiary of hygiene and personal care products – made a donation to the National Senior Service (Senama) consisting of 100,000 units of Cotidian adult diapers and 1,000 units of 1 litre Elite Professional alcohol gel bottles.
Softys general manager, Gonzalo Darraidou, commented that "we are moved by people's care and we believe that it is always possible to do more for our communities. No one can deny that only generosity and collaboration will help to overcome this crisis. Elder people are the population with more risk to get infected in this pandemic, especially those with fewer resources. We want to support them at this moment".
Senama will be responsible for distributing this aid, which will be delivered by the public entity in La Araucanía, Biobío, Ñuble and Metropolitan regions, the most affected by this disease.