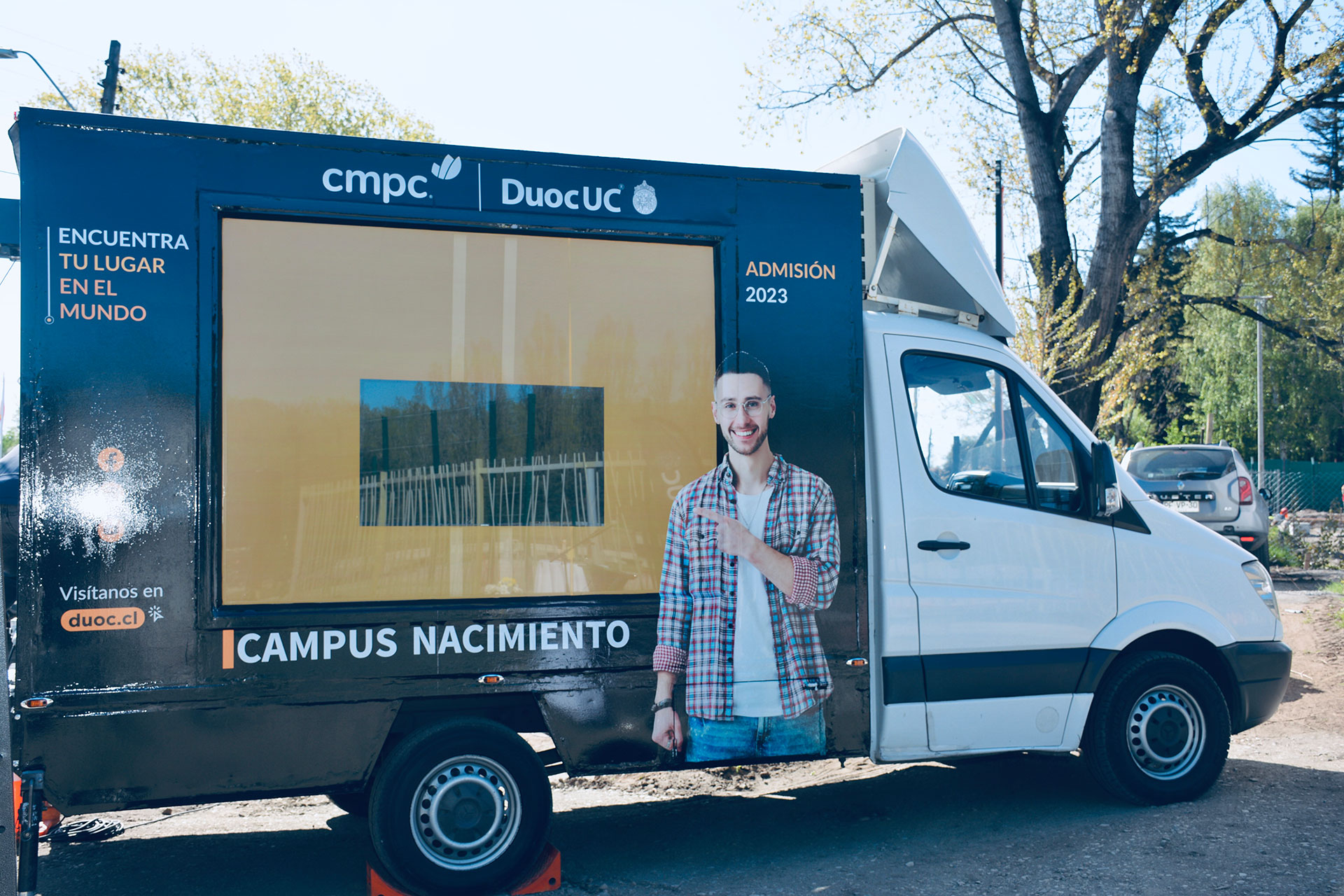 Mobile office of the CMPC – Duoc UC Nacimiento Campus starts touring various municipal districts
The provinces of Biobío and Malleco will be visited by the CMPC – Duoc UC mobile service unit, a space dedicated to informing residents about the academic offer and the admission process of the new campus that will begin operating in March next year in the Nacimiento area.
Some of the questions getting answers at the new on-site mobile service unit include how to apply to the CMPC – Duoc UC Nacimiento school and what the requirements will be to enroll free of charge. The service unit was launched for the purpose of reaching the various municipal districts in the Malleco and Biobío provinces.
This modern trailblazing mobile service unit will travel through the districts paying special attention to the educational establishments in order to provide information about the admission process that begins on October 12 and to help facilitate administrative procedures for future students.
The new CMPC – Duoc UC Nacimiento campus is in the middle of the construction phase and will accommodate more than 700 students as of March 2023. It will offer degree programs in: Technician in People Management, Technician in Administration, Technician in Logistics Management, Technician in Electricity and Industrial Automation, Technician in Electromechanical Maintenance, Technician in Nursing and Computational Programmer Analyst.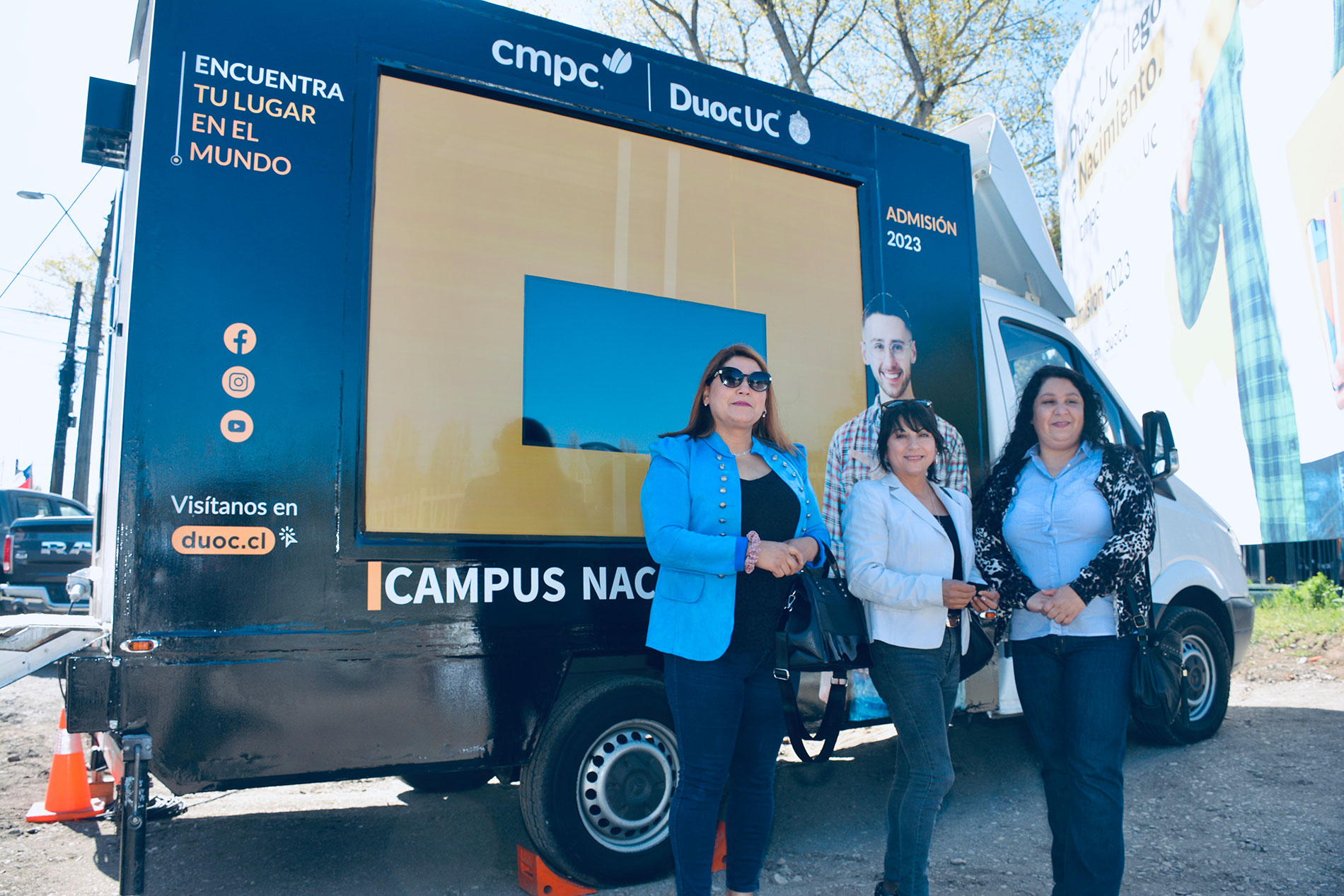 CMPC Deputy Manager of Corporate Affairs Ignacio Lira said, "We are looking for all possible methods to inform future students about the degree programs that this new CMPC – Duoc UC campus will offer so they can get to know us and continue their studies. That's why we've set up a modern mobile service unit to reach every part of the Malleco and Biobío provinces," he said.
Duoc UC Nacimiento Campus Director Francisca Correa said, "This mobile unit has all the equipment necessary to respond to any questions that our future students may have, so they can learn about our academic offer in detail."
The campus under construction will have a space of 3,500 m2 and will be built in wood endemic to the area with an avant-garde design that is environmentally friendly. In addition, the building will have state-of-the-art classrooms, technological laboratories, a library, a multi-court space, an amphitheater and cafeteria, and other facilities.
The mobile stand will visit various neighborhoods in the provinces of Biobío and Malleco, such as Nacimiento, Negrete, Laja, San Rosendo, Mulchén, Collipulli, Renaico and Angol.
For more details about the project go to: https://nacimiento.duoc.cl/.