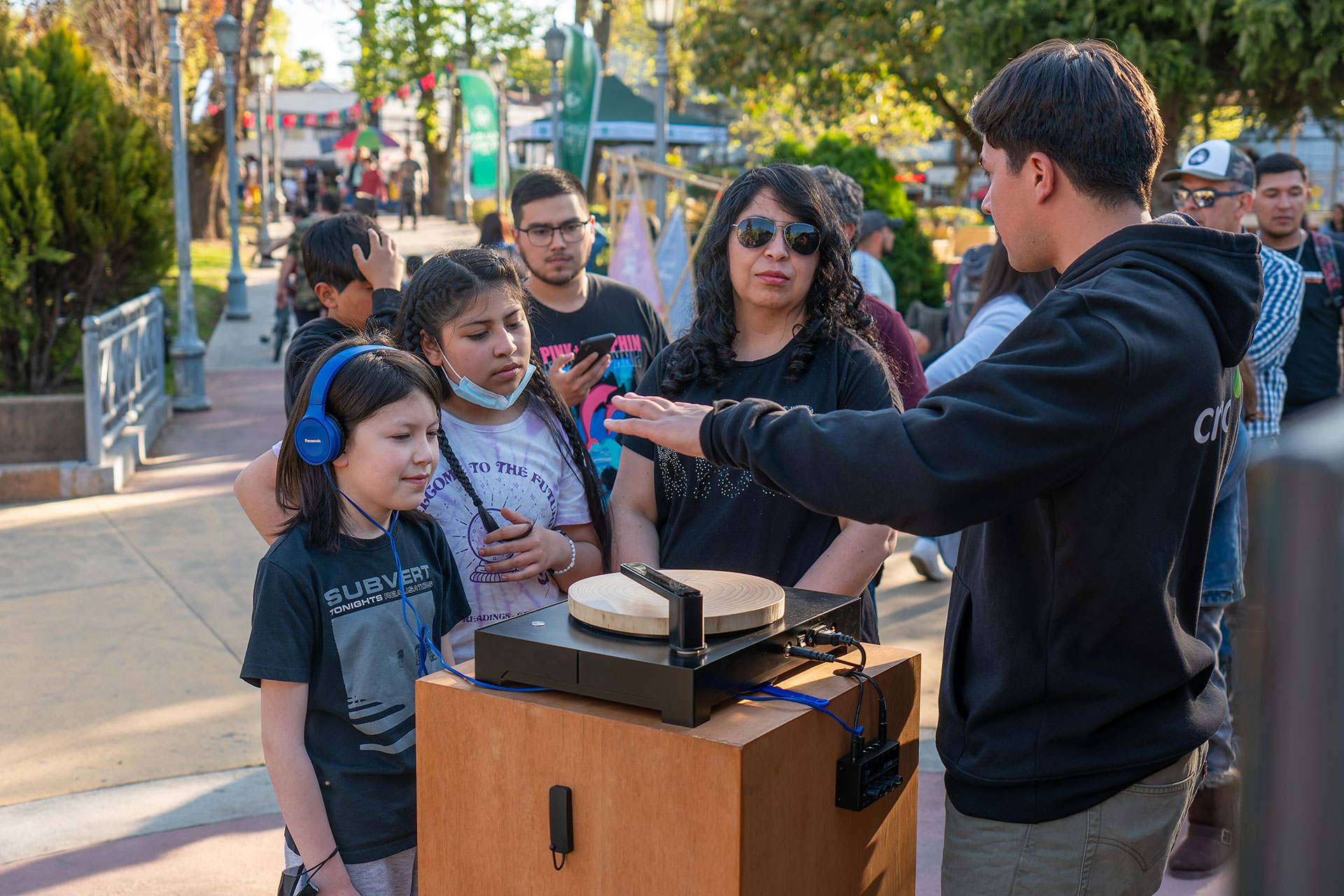 In Los Angeles: Armonía del Árbol tuned in with the audience of the Surgente Biobío + FiiS
The event Surgente Biobío + FiiS Park Day was held in the Plaza de Armas in the city of Los Angeles, Chile. Its purpose was to connect families to the ecosystems of entrepreneurs and storytellers of the region and to close out the day with a music festival.
Within the framework of this event, one of the three great milestones of the Surgente Biobío was for the very first presentation in Los Angeles of Armonía del Árbol or Tree Harmony of CMPC. The event captivated attendees who got the chance to experience listening to sounds of the trees through a turntable that uses photo-capture technology.
"I thought it was interesting how the trees sounded, the notes and rhythms it elicited," said Benjamín López, after listening to the wooden record.
Ana Navarro, an entrepreneur from Laja, also talked about her experience. "I came across this on Surgente when I saw it released on the CMPC website. When I found out it was going to be here today, I didn't miss the chance to hear it in person. It's quite fascinating. I loved it; a beautiful experience."
Surgente Biobío + FiiS was created to improve the competitiveness of the Biobío Region and promote ecosystems of local ventures and innovations. This was carried out by the Biobío Development Corporation and paid for by the Regional Government.
Learn more about Tree Harmony at www.cmpc.com/fibers-melody