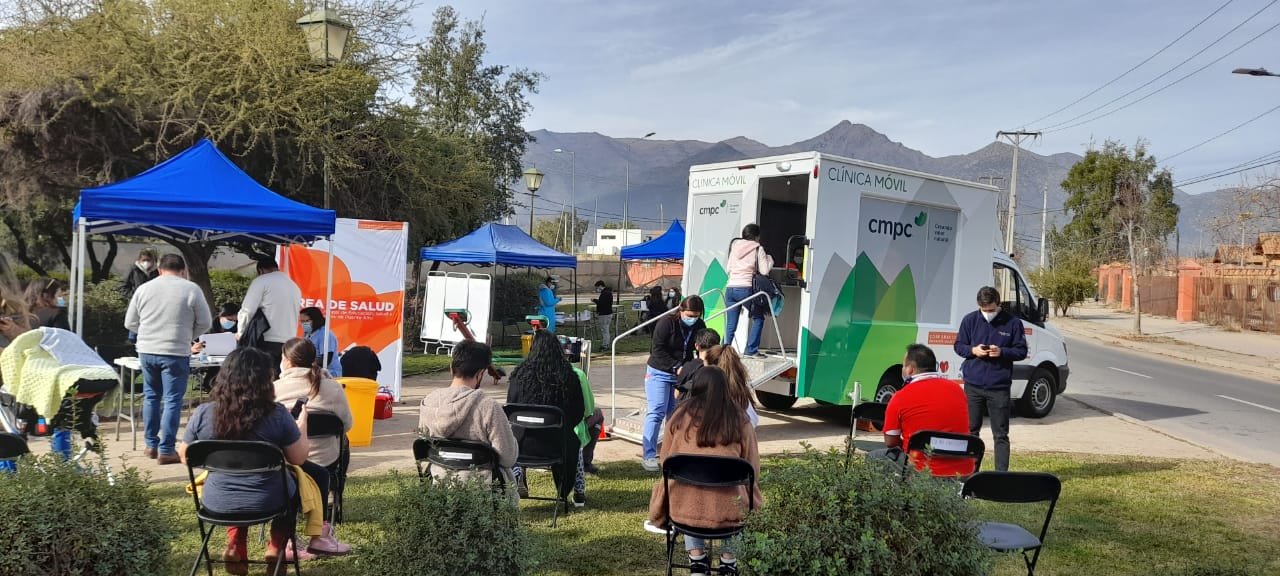 CMPC mobile clinic has provided more than 25 thousand health care services in Puente Alto
Most of the services provided have been applications of the second and third doses of the Covid-19 vaccine, as well as PCR tests. It has also provided preventive exams to adults and older adults, and is currently offering vaccination against influenza. 
After two successful campaigns, in June of last year the operation of the mobile clinic was again announced in Puente Alto, a CMPC initiative that seeks to support the Ministry of Health's Covid-19 vaccination campaign by taking PCR tests and vaccinating patients, at that time, for the second dose against the coronavirus. 
"I wish there were always services like this because you go to the medical office, to the hospital and everything is slower. You get tired of waiting, so I am delighted. I got off at the Metro and there was the opportunity to get vaccinated against influenza," says Adriana Contreras on leaving the Mobile Clinic, who was at the Puente Alto Square. 
Although the project was initially planned to operate for a few months, CMPC decided that the medical center on wheels would continue to operate uninterruptedly until today and has traveled to different sectors of the municipality, helping neighbors not only with vaccinations and PCR tests, but also with preventive examinations and vaccination against influenza. 
To date, more than 25,000 people have benefited from this mobile clinic in Puente Alto. A total of 3,300 PCR tests have been taken and almost 22,000 doses of vaccine against the coronavirus have been administered. Also, almost 40 medical consultations have been carried out on board the clinical vehicle.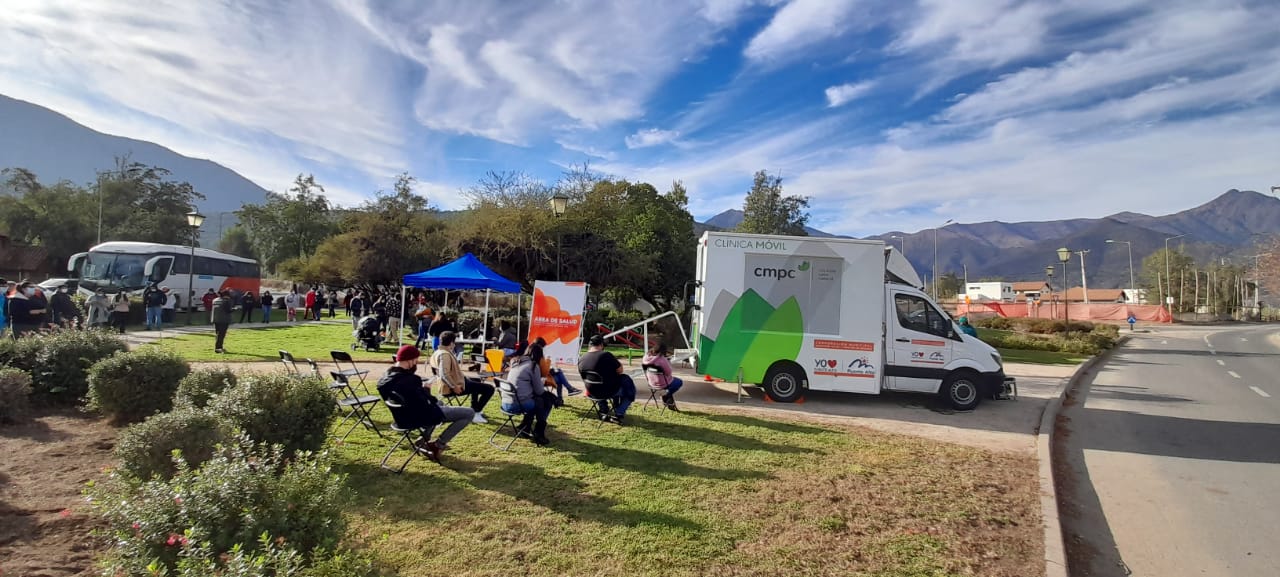 One of those people was Annie Martínez, who has used this mobile medical center with several family members. "This is the second time I have come here and I have found the work they do to be very good, fast and effective. Two weeks ago I came for influenza, my daughter for Covid-19 and now I am bringing my mother to get vaccinated for influenza", she says.
For her part, the Director of Health of the Puente Alto Municipal Corporation, Paulina Pinto, said that this mobile clinic "has been a great benefit for our community. It has allowed us to reinforce services in the field at a time of great need to facilitate people's access to health care. Also, we have been able to adapt the clinic's services according to the health needs, with PCR tests in the field, vaccinations and preventive activities."
Also, the authority explained that the short-term plan is to continue to bring the taking of preventive examinations closer to adults and older adults. "This is a very complete screening that allows us to identify risk factors and address them at an early stage. This way we keep our population as healthy as possible"; she pointed out.
In these ten months of operation, the mobile clinic has visited different sectors of the municipality, such as the Puente Alto square, Eyzaguirre Avenue, Child Protection and the streets Nonato Coo, Luis Matte Larraín, Gabriela Poniente, among others. 
"We are very happy to be a contribution in a municipality especially now that there has been an increase in the number of Covid-19 infections, it is important that the population continues to take care of Covid-19, being up to date with their vaccinations and having preventive examinations when they have symptoms, which are the services we offer in our mobile clinic. We are also joining the influenza campaign, with which we are very satisfied. The clinic will continue to operate as long as necessary, especially during the coming winter months", explained Francisco Torrealba, Assistant Manager of Corporate Affairs and Engagement at CMPC.