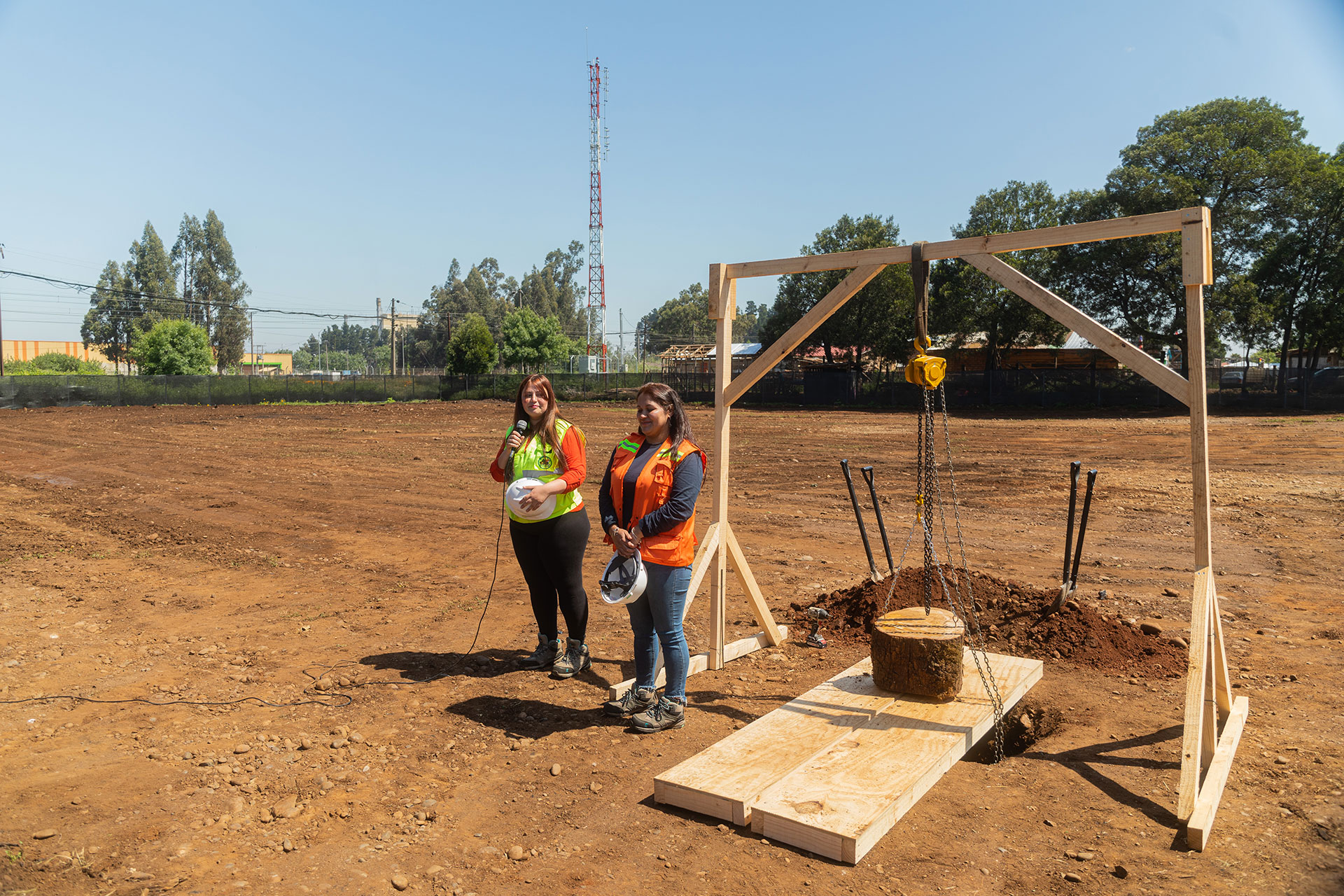 Villa Mininco will soon have a modern multi-fair and senior center
Downtown Villa Mininco in the district of Collipulli will be regenerated with the laying of the first stone of a modern multi-fair with 20 Traders Association stands and a senior center. The initiative will also include reusing an old train car so that the project will also demonstrate the railway tradition of the area.
The construction of a new and modern multi-fair for 20 local entrepreneurs began with the laying of the first stone in Villa Mininco in the Collipulli district. This brings new growth to the economic development of the town and improves opportunities for area residents.
This effort is a partnership between CMPC, Desafío Levantemos Chile, the Municipality of Collipulli and, above all, the neighbors themselves. It will include a 420 m2 construction mainly of wood that will be built within 90 days. It will be located alongside the Plaza de Armas, and will also feature a senior center.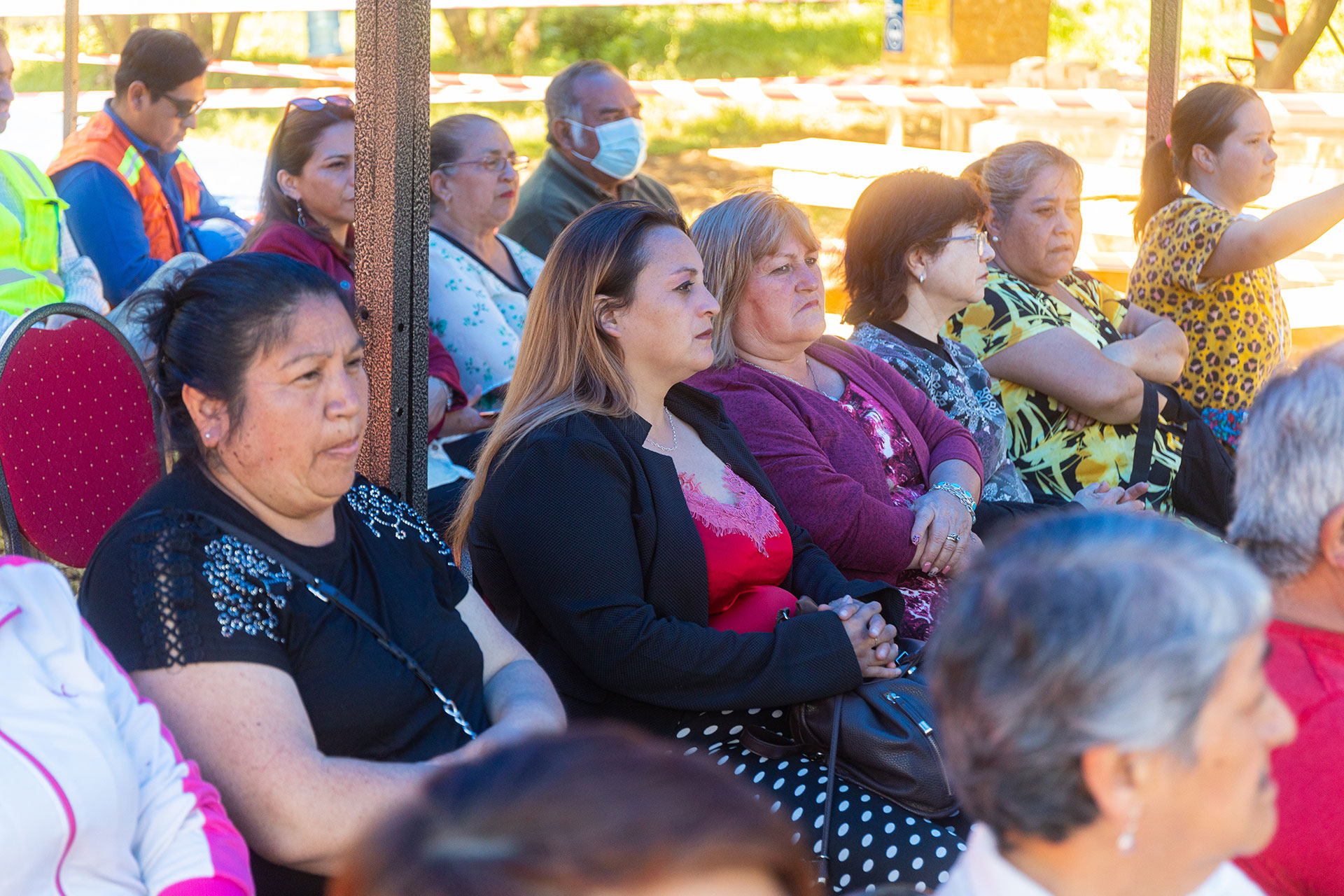 Pablo van Treek, coordinator of the construction department of Desafío Levantemos Chile, discussed project details and said, "We are providing a new public space here in an area that is currently unused next to the Plaza de Armas of Villa Mininco. We did this by working with the community because it's their project. We planned it with them and the construction team of Desafío Levantemos Chile, CMPC and the Villa Mininco community."
The work will be executed by a local women-run SME. Yubitza Hernández, legal representative of the Vásquez y Hernández SPA construction company, describe the upcoming project. "We really didn't think that we were going to get it, but here we are today grateful that they have accompanied us and helped us grow as women entrepreneurs. We will hire 25 local people from Villa Mininco and its surroundings. It's our first big project, so we're excited and nervous, but very happy to be celebrating its launch."
CMPC Deputy Manager Corporate Affairs Felipe Alveal said, "The identity of Villa Mininco is connected to forestry, agriculture, an indigenous history and the railroad. All these attributes will merge and be reflected in this space since the multi-fair and center's construction will be made of wood. Furthermore, an abandoned train car will be turned over for community use to help improve the quality of life for residents by offering a vegetable market and several locally-produced products."
AN ORGANIZED COMMUNITY
Mayor of Collipulli Manuel Macaya also participated in the laying of the first stone. He said, "This is an excellent project that benefits entrepreneurs, smallholding farmers and especially our seniors, who tomorrow will have their own center right in downtown Villa Minico, which is very important. By working together we can ensure that residents have a respectable place to offer their products made by entrepreneurs through effort and sacrifice."
Marisol Rodríguez, coordinator of the Villa Mininco tripartite committee reports that this project got started two years ago. She said, "We are extremely happy because once this idea was created, it remained over time. Today we are unquestionably giving it the kickstart. That is why we are happy and proud of the work that we've done as a team with the participation of the municipality, community leaders and CMPC".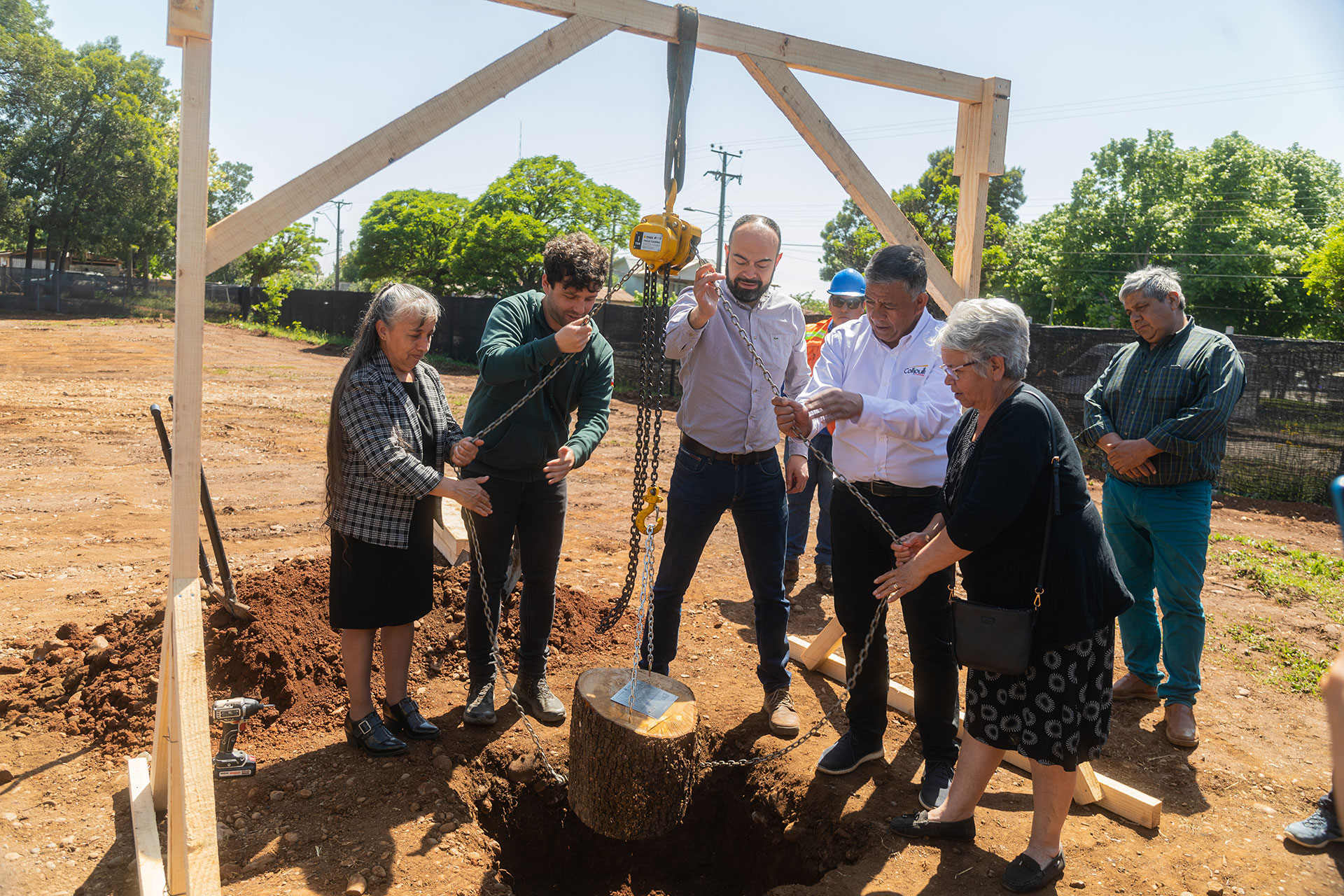 Alicia Gutiérrez, president of the Villa Mininco Traders Committee, expressed her joy at this launch of these works. "We have stands selling vegetables, clothing, mote con huesillo [a traditional Chilean beverage made from wheat and peaches] and various other things. We work together here, so if a member is not present, we'll lend the stand out to another neighbor. Here residents can bring their handmade bread, rolls, and mote, so we want to invite everyone in the surrounding areas to work with and visit us."
Lidia Godoy Senior Association President Rosa Galdames shared her satisfaction with the construction of the new center for her members. "I still can't believe it, but it's already a reality. Today the first stone was laid, which is fantastic. This is a dream that we didn't think would come true so quickly. We are very happy about this, and we want to get there to inaugurate it and celebrate and do very positive things with our senior citizens."
In addition to the work underway, plans for the future are underway to create green spaces and reuse the train station, to continue with the public, private and neighborhood alliance, which is already helping develop local enterprises.