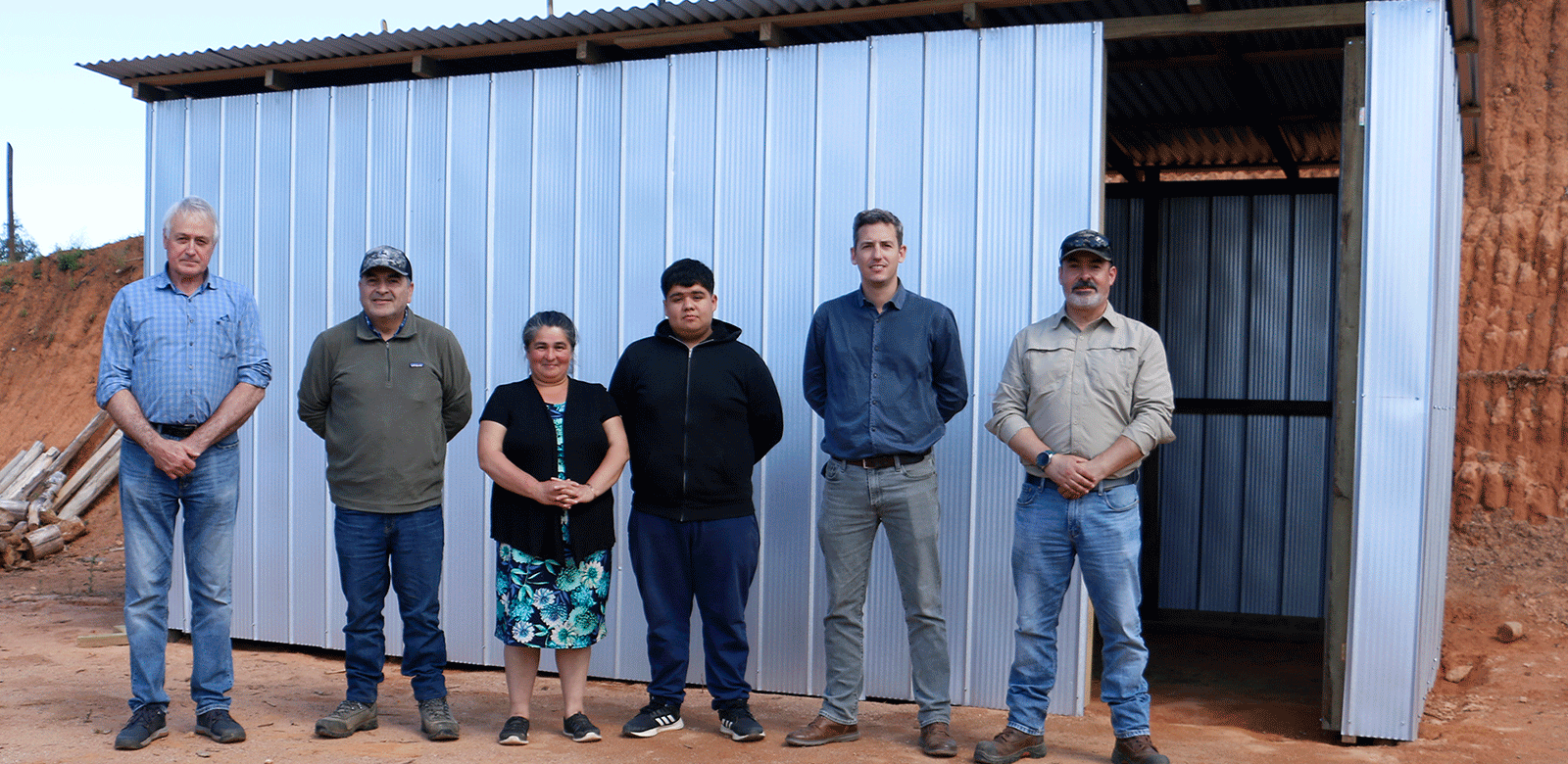 The partnership between Socabio and CMPC came to the aid of 300 families affected by the rural fires in Biobío and Araucanía, Chile
Greenhouses, warehouses, chicken coops and grassland establishment were given in support of the farmers hit by wildfires last summer along with other contributions from the company and the Agricultural Society of Biobío A.G. in Los Angeles.
Hundreds of families in rural parts of the Biobío and La Araucanía Regions in south-central Chile had a very hard time because of the fires that took place last February, which affected a total of 431 thousand hectares and left 26 dead. In addition, crops, agricultural machinery, animals, warehouses and homes succumbed to the voracious flames.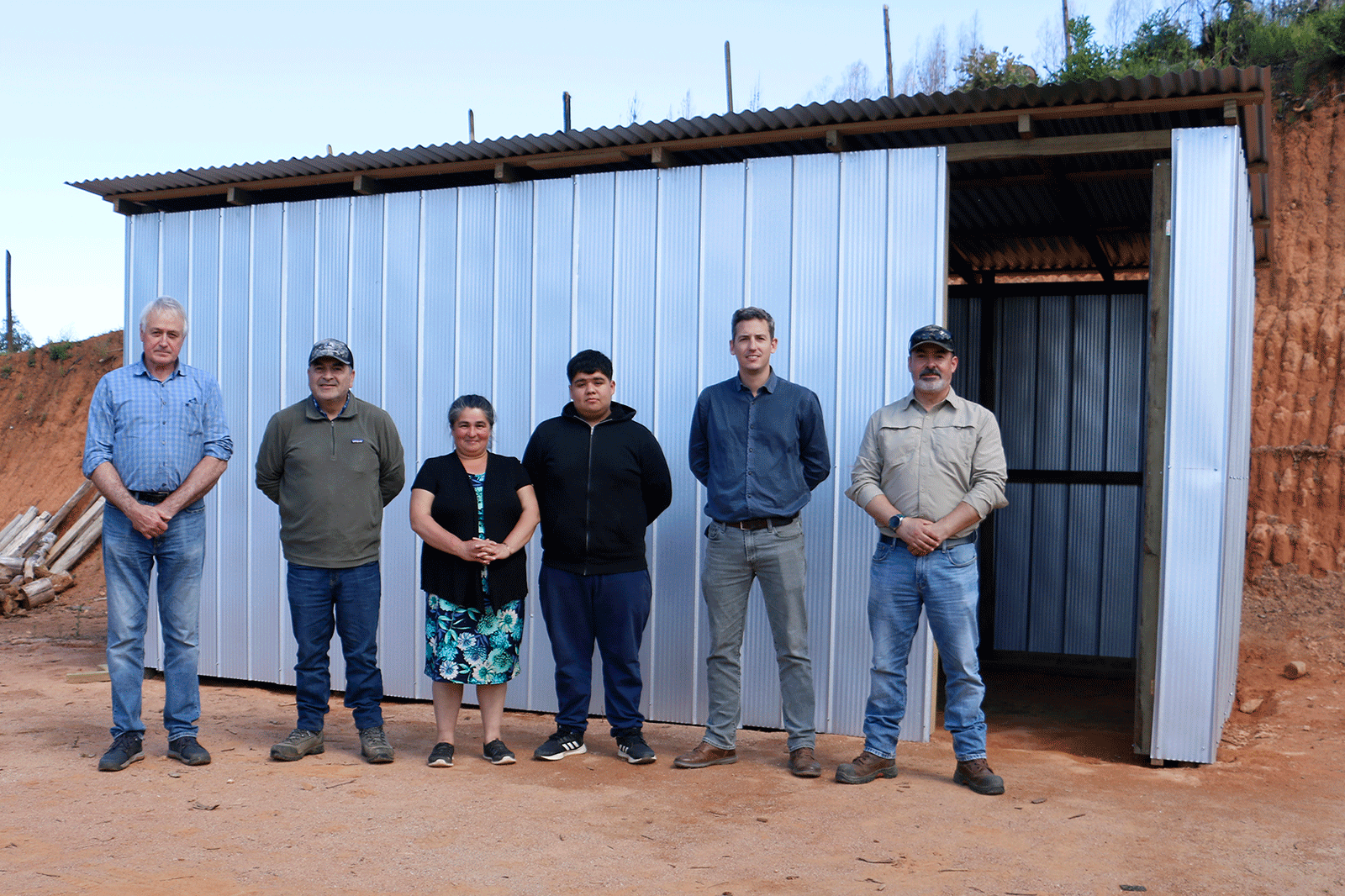 Within the framework of the "Rebuild – Restore" program for rural reactivation, CMPC and the Agricultural Society of Biobío A.G. of Los Angeles (Socabio) partnered up in support of the small family economies that were affected by the fires. In total, 300 projects were carried out in four lines of development: construction of chicken coops, greenhouses and warehouses, sowing of cereal grains and grassland establishment.
In August, deliveries began in rural areas of the districts of Los Angeles, Yumbel, Santa Juana, Nacimiento, Renaico, Lumaco, Capitán Pastene, Victoria, Inspector Fernández, Collipulli and Mulchén, Chile, which will finish up this month. Various farmers in Santa Juana who received aid were paid a visit on Wednesday. 
"These families were individually surveyed by our territorial team, which was tasked with identifying who had been impacted in some way by the fires and figuring out what kind of aid they needed to get back on their feet. That's where this idea of working with these families came from," said Ignacio Lira, CMPC's Forest Corporate Affairs Manager.
President of Socabio José Miguel Stegmeier added, "We're happy and proud to have been able to carry out this campaign, especially since just a few months ago we were feeling very, very sad for what was happening, especially in this sector." The union leader added, "Santa Juana was the most affected district with the greatest amount of burned land, but the worst part is that so many people were practically ruined. This campaign has helped many families, which makes us a bit more optimistic that we can continue working together with the rural sector, farmers and foresters to give rise to a dynamic that will lead to these families having a better standard of living."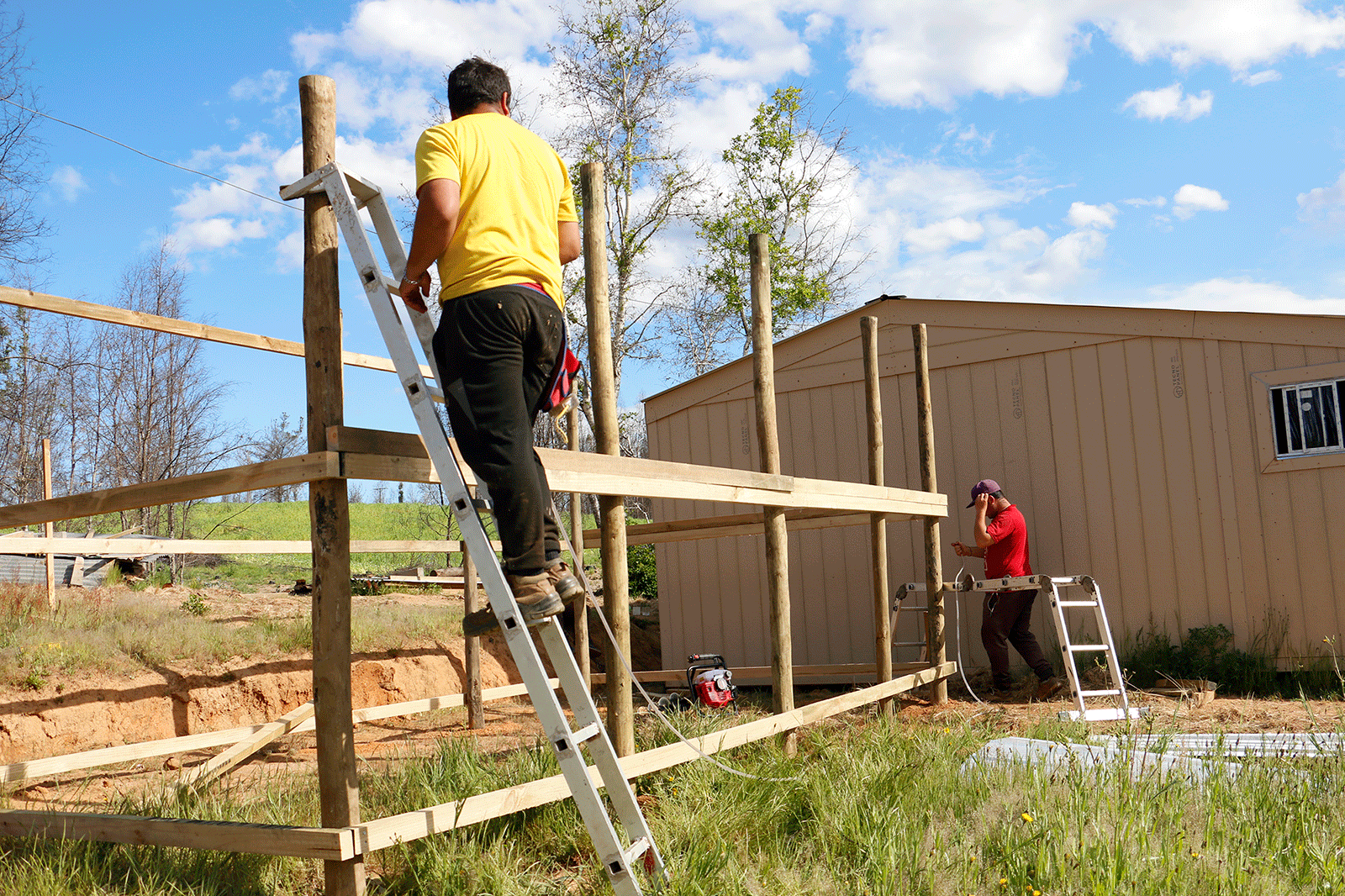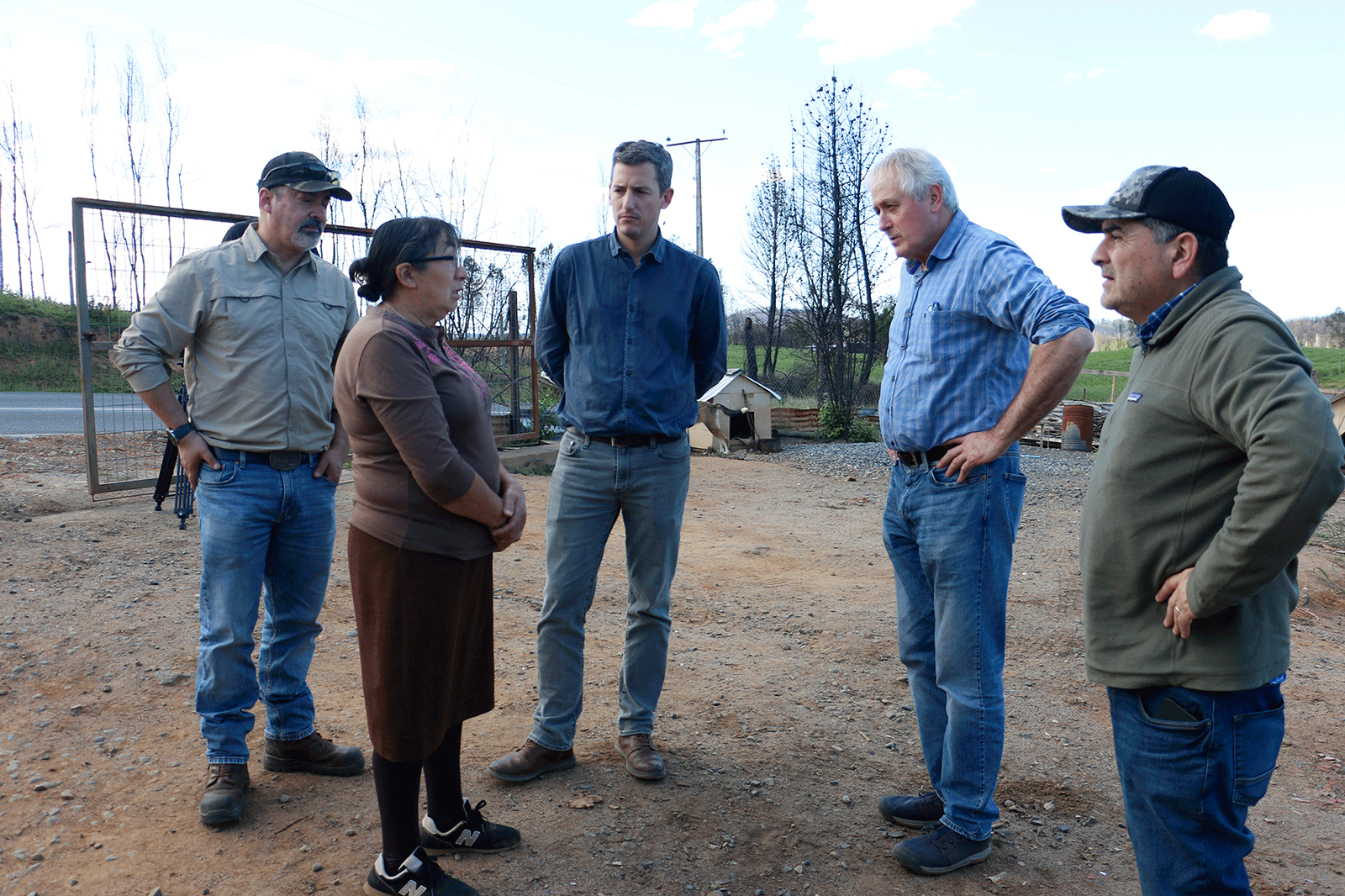 The Rebirth of Santa Juana
Each of the 300 approved projects included an individual investment of up to $1,500,000, aiding residents of 11 districts in southern Chile, including Santa Juana in the Biobío Region. Flor Aravena, from the San Jerónimo Malal part of Santa Juana, painfully recalls the days when the fire reached her neighborhood. Animals, storehouses, plantations and houses succumbed to the flames. Even some neighbors died. In light of this sad situation, any support is welcome, which was a storehouse in this particular case.   
"This is very important for me, as well as for every neighbor who has received this aid. This is a wonderful benefit for each of us to be able to store our products since harvest time is on its way. I want to thank the people who've been here supporting us since the first day of the fire, helping us in different ways with things like animal fodder and bird feed. The food has kept on arriving, so that was a great blessing for all of us," said Flor.
The case of Elsa Mora from the Espigado Malal sector of Santa Juana was also quite serious. The fire took her house, vehicle and crops. Together with her husband, they've slowly left behind the aftermath of the fires, which is why she highly values the chicken coop, delivered by the program so she can raise her 40 hens.
"I'm very grateful because my chickens will be well cared for, and I won't hit my head on the chicken coop anymore like the other one that was too short, so I'm very grateful for all this. My husband went to a meeting about this. Since he's registered in the neighborhood council, they included him in this aid. I'm going to make the nests for them to lay eggs and another little area for the chicks with a divider in the middle for the smaller ones. We are very grateful for this," said Elsa Mora.