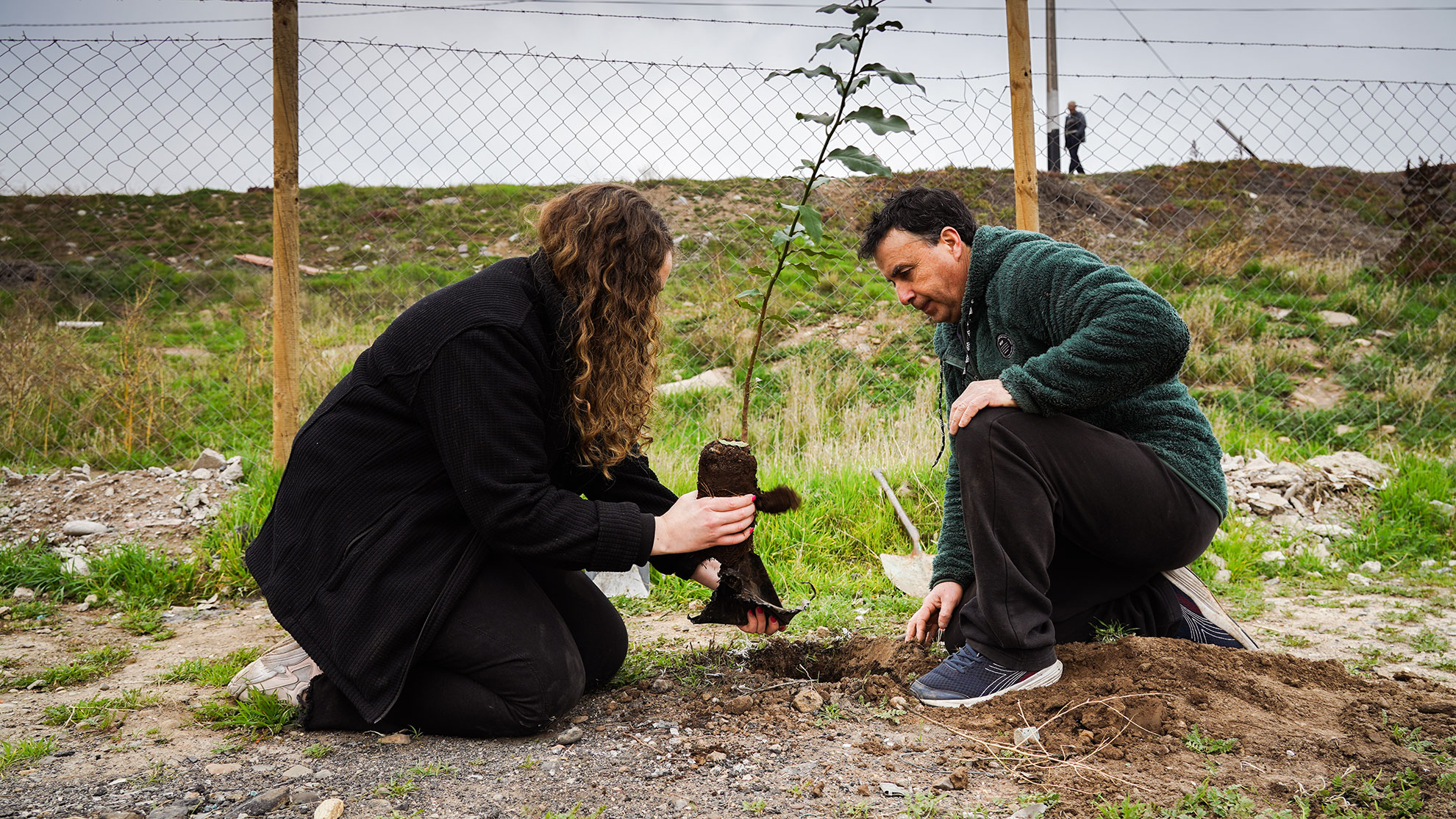 Residents of Bajos de Mena plant 200 trees on a plot that is going to be a sports center
Residents of the Biobío Region planted quillay (soapbark), boldo, peumo (Chilean acorn) and maitén that had come from the CMPC nursery on recovered land, transforming the area into a place that can help improve people's quality of life.
This past Saturday residents of Bajos de Mena in Puente Alto went to an area they called "Ubuntu Park" to plant the 200 trees donated by CMPC in order to beautify a place set up entirely by residents. This initiative was started during the Covid-19 pandemic when the people who lived in the area near the site saw how what was supposed to have been used for new houses had become a garbage dump.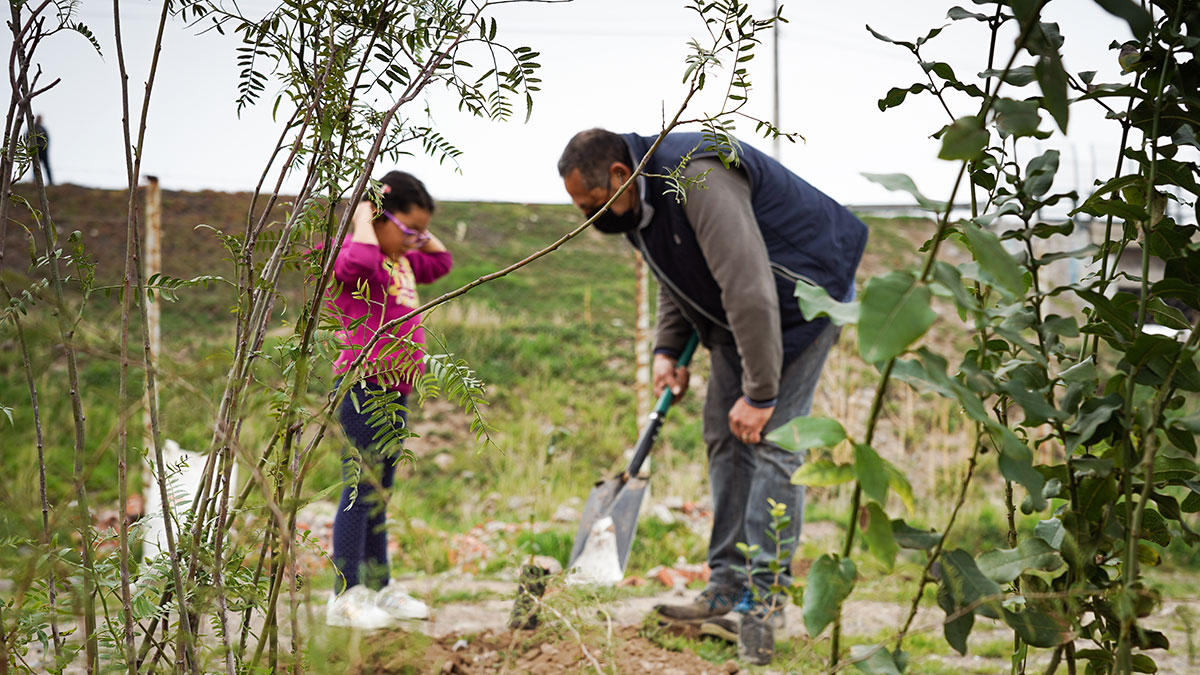 Olga Mariqueo, whose house is next to the site, said, "I've lived her for 23 years. This land was just left to rot, and it had been fenced in when we got our houses. It has always been a beautiful place, but over time it became a garbage dump. So much grass used to grow whenever it rained. It would get flooded, and radishes would grow. It looked like a garden. Later on after the grass dried up, people started throwing out trash and rubble, especially at night. The struggle has been long and tedious, but this project is the best thing that has ever happened to us."
The neighbors organized and began to set up guards to prevent people from spending the night there. It was often used for drug trafficking and consumption. After that, they gathered money together to buy the things they needed to set up a fence along the perimeter and protect the area. What they needed were trees.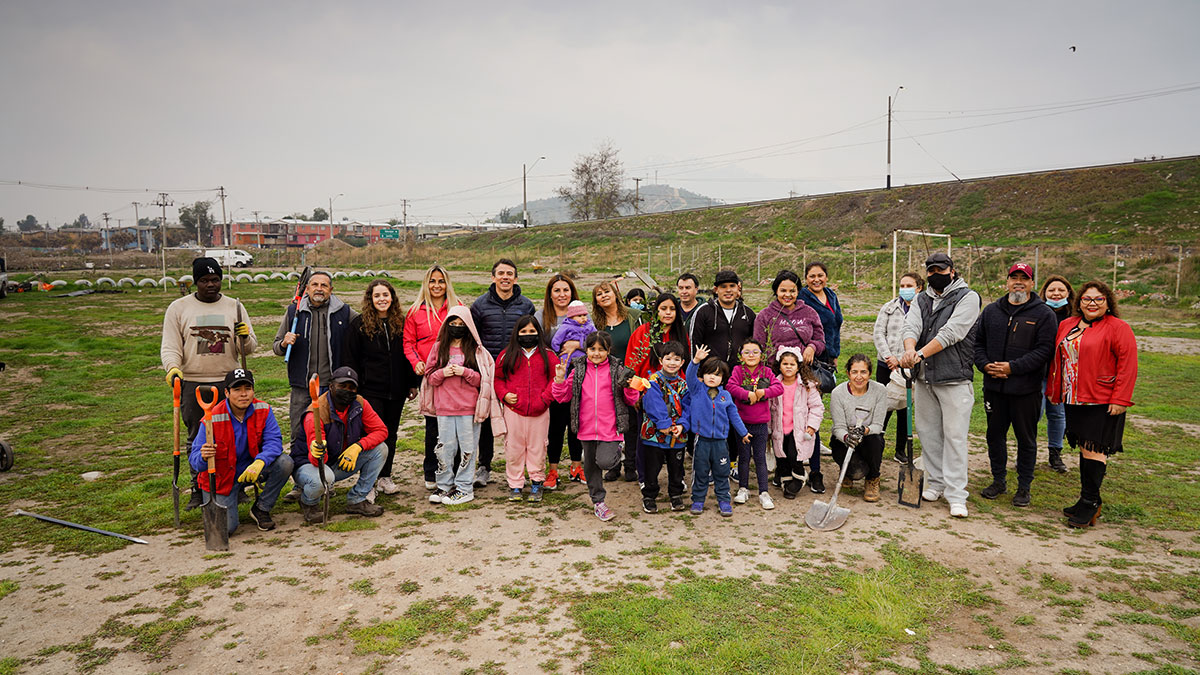 "We thank CMPC because they've been with us from the start ever since they offered us the trees. Great projects are on the way that hopefully will become a reality. That is the company's and our shared intention. What we plan on doing is creating a sports center because we don't have one in Bajos de Mena. A place where we can jog, do calisthenics, and have a ball court with everything surrounded by nature and trees. We want to create a space for family and neighbors to gather," says Francisco García, leader of the Ubuntu advancement committee.
Johanna Arancibia, one of the neighbors who helped plant the trees, said, "I support this because I want to see everything green because we are really on the edge of society. There are a lot of things that we lack, so we are motivated to create a lot of green spaces. We want our children and seniors to have a place for recreation, to breathe clean air and make sure there's nowhere for crime to flourish."
Francisco Torrealba, CMPC Deputy Manager of Public Affairs, said, "We are helping with the park design and by donating trees that are suited to the metropolitan area where there isn't a lot of rain. There are quillay, boldo, peumo and maitén, species that we brought from our nursery in the Biobío region. The idea is that the neighbors develop the project, which leads to greater identification with it, thus increased care for the park. We are happy, proud and grateful to them for letting us help out."
The World Health Organization (WHO) recommends having between 10 and 15 square meters of green space per inhabitant. According to information from the Center for Sustainable Urban Development of the Pontifical Catholic University, which applied the Urban Sustainability Indicators (USI) in 16 cities in Chile, the Metropolitan region has 3.64 m2 of green areas per inhabitant, a figure that is expected to increase with projects such as the one underway in Bajos de Mena.