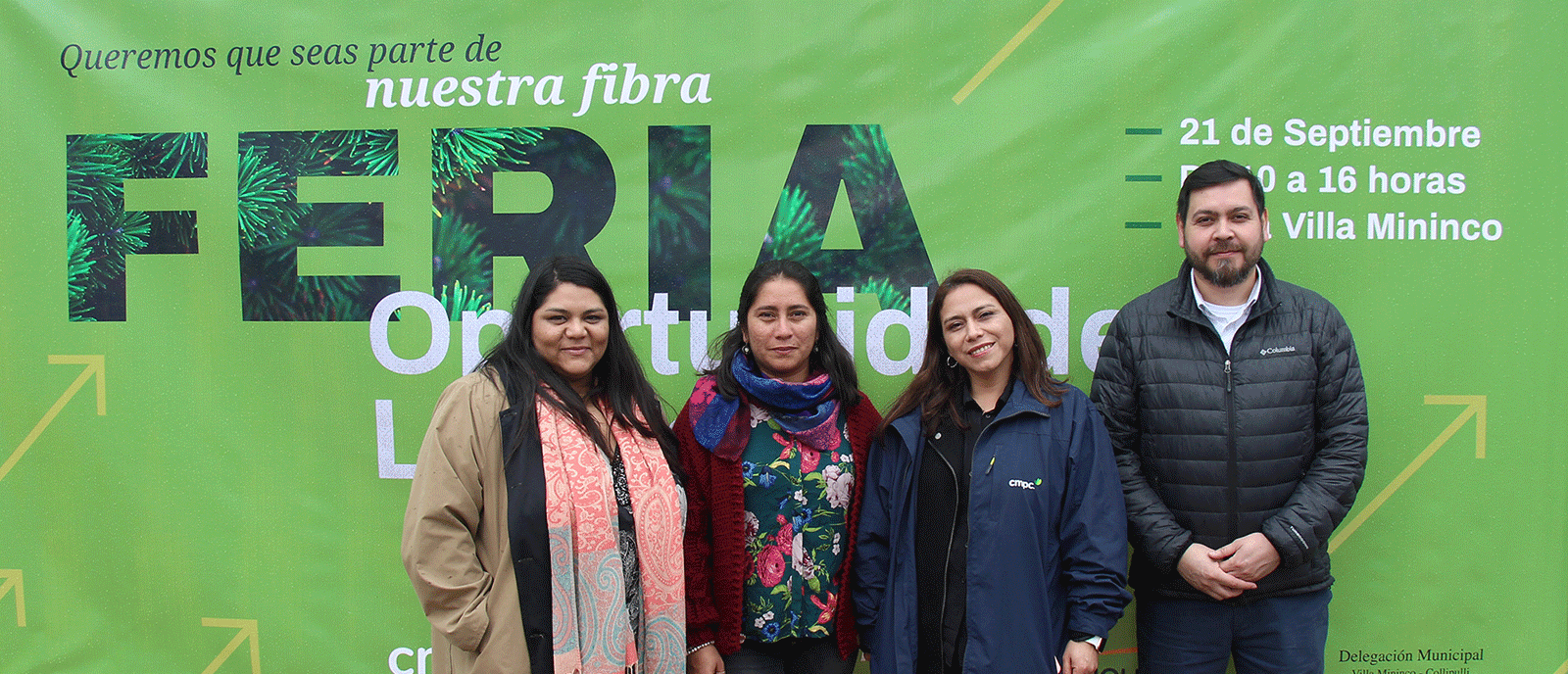 Job fair opens doors to new opportunities from CMPC's new general plant turnaround in Collipulli, in Chile
The activity brought together more than 300 attendees from the fields of gastronomy, industrial maintenance, lodging and construction, who were informed about the job offers associated with the scheduled maintenance at the Pacífico and Plywood plants.
With the aim of disseminating the work opportunities that arise from the scheduled Plant Turnarounds (PGP in Spanish) that CMPC periodically performs, the Job Opportunities Fair was held on Thursday for service companies and entrepreneurs of Villa Mininco in Collipulli.
The initiative was aimed at residents and entrepreneurs seeking employment opportunities related to the scheduled maintenance of the Pacific and Plywood Plants, which will take place as of October 14.
Head of Industrial Corporate Affairs Mauricio Parra said, "Twenty stands were set up at the job fair with motivational talks, work preparation, and other activities. We were also accompanied by CMPC's Talent department, which held talks for the attendees, teaching them how to prepare CVs and cover letters, and gave out job search tips."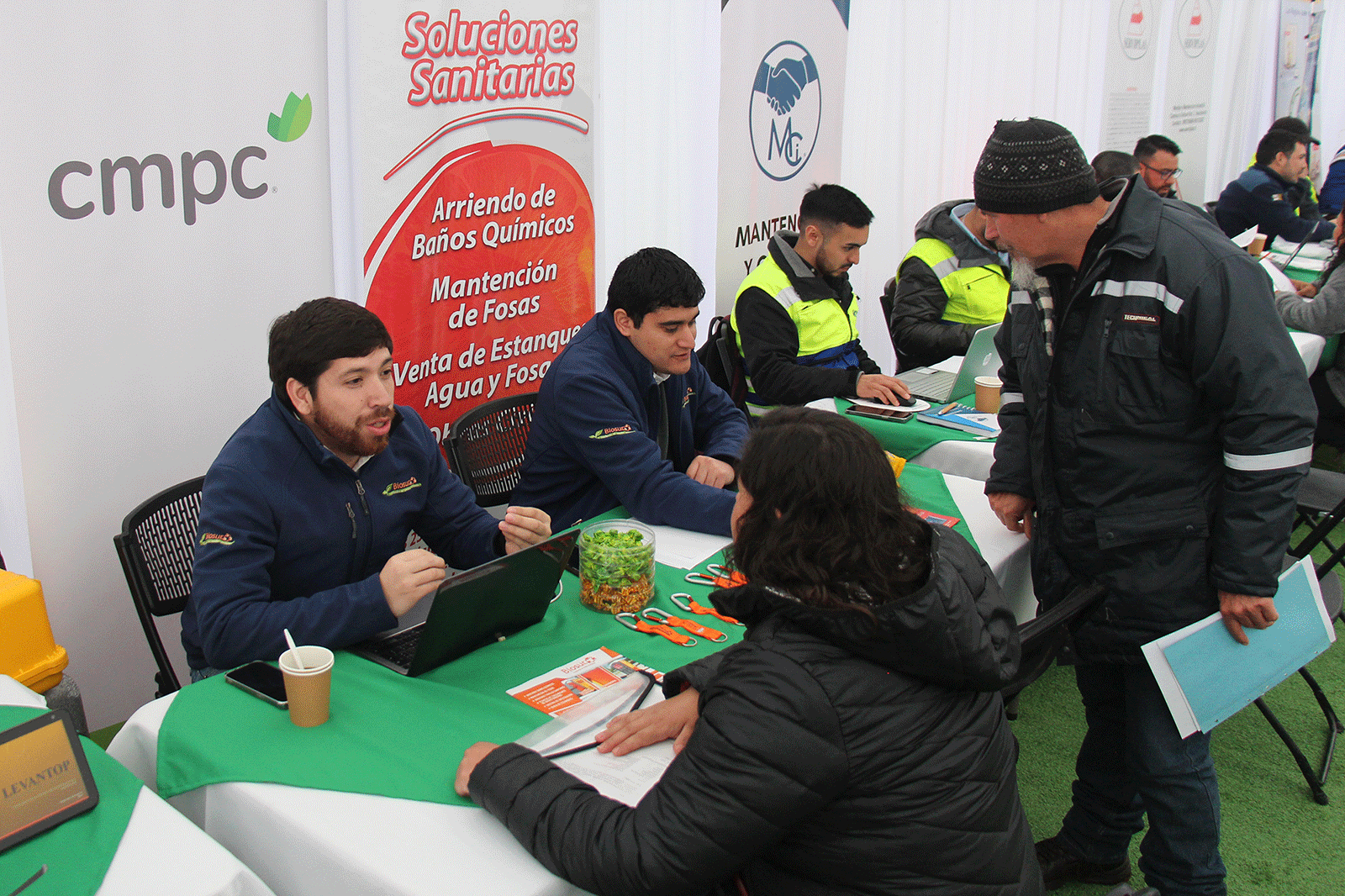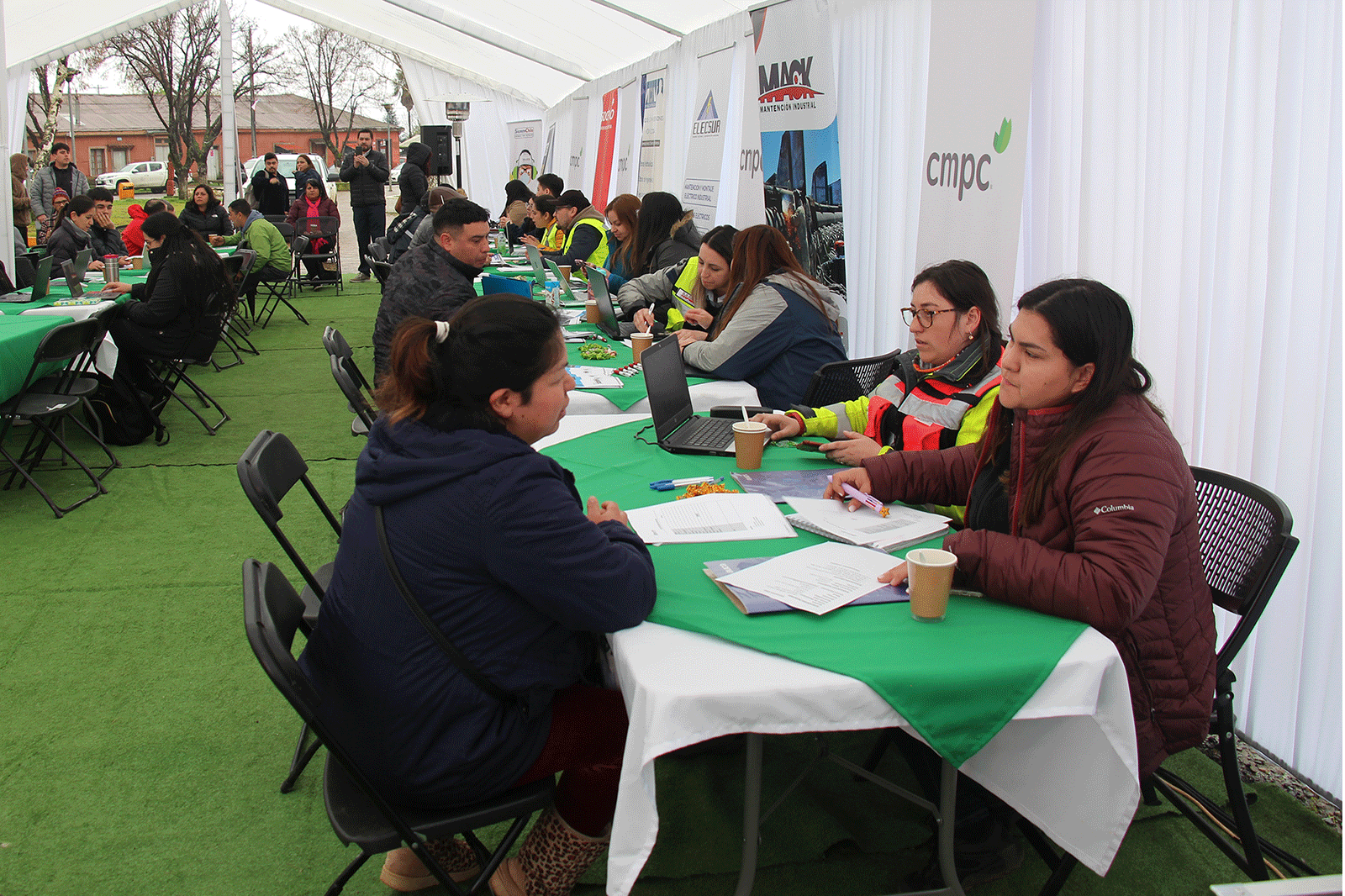 "It was a very useful event during which we got to meet people from Mininco interested in working with our company, both for our scheduled plant turnarounds and our other company facilities.  Today was a work readiness activity where we could also let the community know about what we do," added Daniela Fuentes, Talent Attraction Analyst for CMPC.
For Marisol Rodríguez, coordinator of the Villa Mininco Tripartite Committee, this event was an excellent job opportunity for area residents. "The thing is that we regular people don't have a lot of access to these companies for interviews because they don't all have an office or branch here. This was an opportunity to create a connection and also to try to gain employment. The companies appeared to be willing and interested not only in working on the plant turnaround, but also willingto receive CVs from people who meet the requirements and to consider them for new positions in other locations."
In this way, entrepreneurs and service companies seeking to participate in the next PGP were able to show their capabilities in areas as diverse as gastronomy, lodging, industrial maintenance, construction, scaffolding services, electrical services, security services and other highly specialized areas. In general, 70 companies participated in the PGP, convening about 3,000 people.