First Entrepreneurs' Conference promoted by CMPC brought together more than 50 artisans and groups from the Biobío, La Araucanía and Los Ríos Regions
The activity carried out in the Los Angeles Corporate Building brought together the network of entrepreneurs associated with "Fibra Local" and "Primeros Pueblos", who learned more about digital marketing and analyzed an interesting success story of one local entrepreneur.
Entrepreneurs, most of whom are neighbors of the company's forestry and industrial zones, met in Los Angeles, Chile under the framework of the 2023 First Meeting of Entrepreneurs held on September 13. They are associated with CMPC's "Fibra Local" [Local Fiber] and "Primeros Pueblos" [First Peoples] initiatives, whose purpose is to generate opportunities for local development and improve the quality of life of the small business owners. Two talks were given at the event. The first was from Matías Díaz, Business Advisor at the SERCOTEC Business Center, an INACAP academic and director of Emprende Tech Biobío and CampTech, who spoke about the importance of digital marketing. Co-founder and CEO of ComeS Camila Gutiérrez talked about her experience as an entrepreneur and the origins of her startup that seeks to improve market access for small food producers.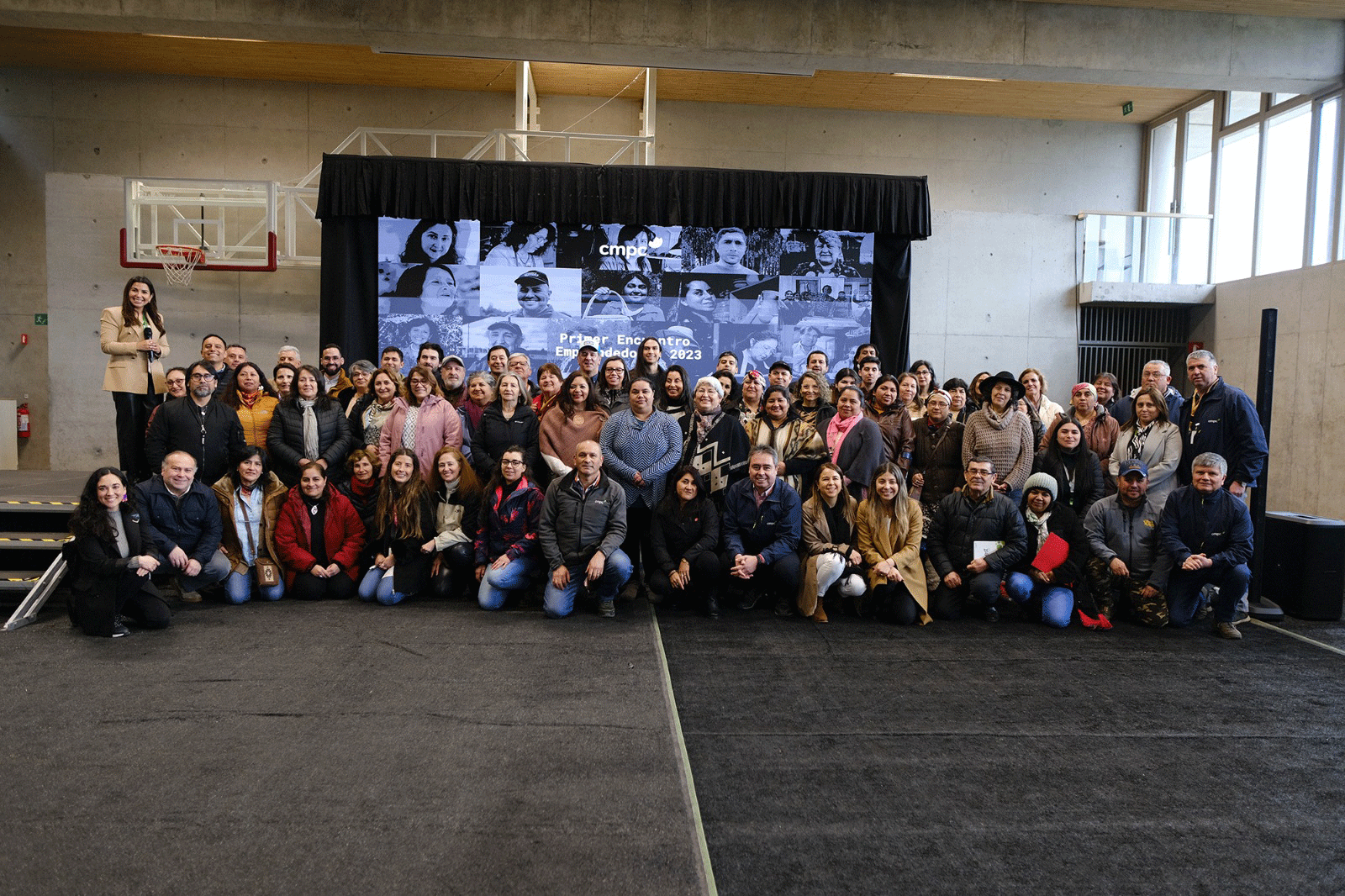 The 50 entrepreneurs, from the Regions of Biobío, Araucanía and Los Ríos listened attentively to the presentations, asked questions and soaked up new knowledge and experiences. "We are very happy to welcome here all the entrepreneurs in the network. With a great deal of effort and talent, they wish to continue building this network and participating in a series of training workshops that help them address any gaps and find opportunities that they themselves have identified in their own projects," said Ignacio Lira, CMPC Public Affairs Manager.  
Lira added, "We'll keep supporting their entrepreneurial efforts while searching for new markets to sell the hundreds of products available in the physical and online stores."
The entrepreneurs' vision
The business owners who participated considered the concepts and experiences discussed at this first conference to be quite valuable, as they discussed topics that they themselves had proposed and that complement their initiatives. "My work involved making the "Trarikan" (cacique) blanket just as it was woven in the past. I use sheep's wool, a mayo stone fabric marker and ñocha reed [used in basketry and woven crafts] just as my grandmother did to help maintain our Mapuche culture. As a Mapuche woman I'm proud to have this ability. I'm happy to offer my products at the Espacio Fibra Local [Local Fiber Zone] and Primeros Pueblos [First Peoples] stores," said Nancy Epulef, artisan of the Malalche Rincón sector of the Cholchol community.
Rina Rivero from the city of Los Angeles dedicates her time to making jams without sugar or food coloring and a range of chili pepper spreads. The day was also valuable to her.  "I find what the company does to be tremendous, because it gives us the opportunity to showcase our goods and have new points of sale where we make our products known so we can ultimately reach other markets. This is really important to us," said the owner of the Productos de la Casa [Home Goods] enterprise.   
Ana Luisa Navarro from Laja owns Beta Nativa is an artisan who mixes recycled native woods with resin to make contemporary jewelry. She was happy to participate in this event. "I think it is an opportunity that few people have right now, and we're grateful for being part of this group that motivates us and helps us keep growing, especially the entrepreneurs. It's really encouraging and quite meaningful."  
The products and items offered by the network of entrepreneurs can be purchased at Espacio Fibra Local at Calle Prat 427 in Temuco and the Casa Costanera de Vitacura in Santiago. In addition, product catalogues and online purchases can be made through the "Fibra Local" and "Primeros Pueblos" websites. 
The 50 entrepreneurs who are part of the network are residents of communities in the Regions of Biobío, La Araucanía and Los Ríos: Nacimiento, Laja, Coronel, Contulmo, Cañete, Tirúa, Santa Bárbara, Hualpén, Los Ángeles, Mulchén, Collipulli, Traiguén, Lumaco, Victoria, Lautaro, Melipeuco, Cunco, Vilcún, Temuco, Loncoche, Nueva Imperial, Cholchol, Puerto Saavedra, Carahue, Toltén, Lanco and Panguipulli.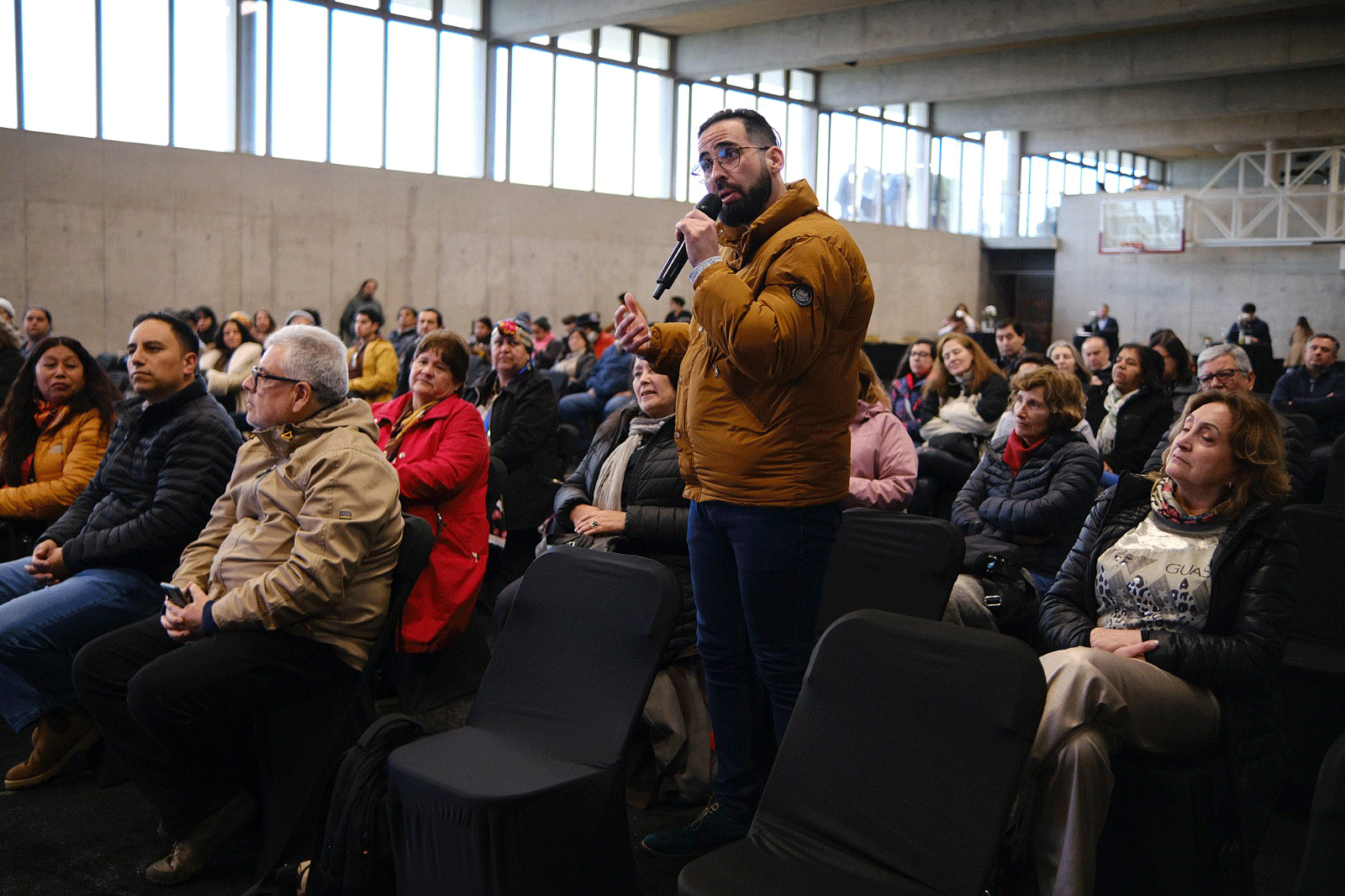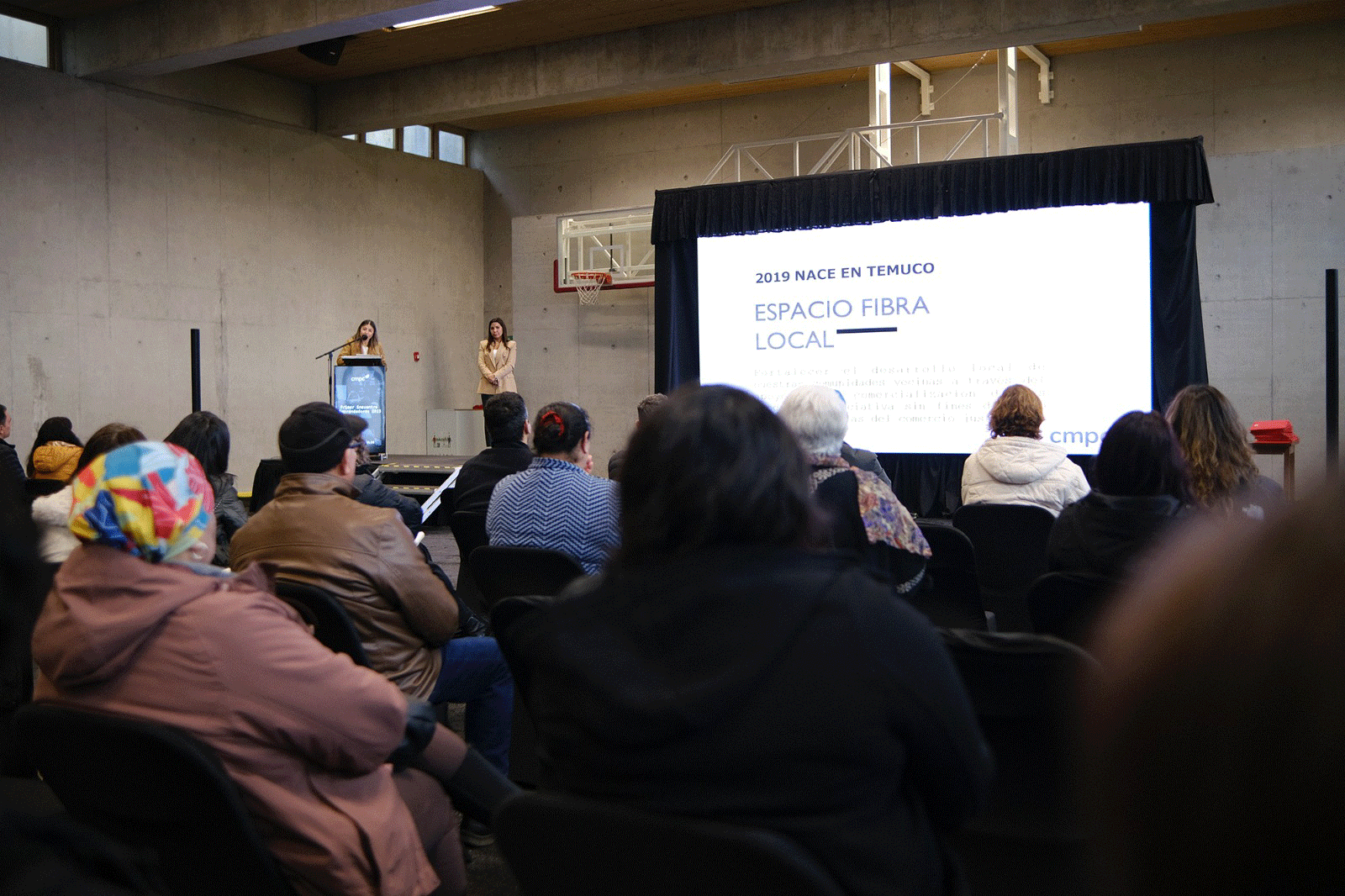 About Fibra Local and Primeros Pueblos
In 2019, CMPC created a project to spread awareness about artisans and small entrepreneurs that takes fair trade into account. After several months of intense work, in February 2020 CMPC inaugurated "Espacio Fibra Local" in Temuco, a place that has office and co-work space that is free to access as well as the "Fibra Local" store.  
Despite the pandemic, which restricted schedules and dictated capacity limits, the "Fibra Local" project survived and took up new challenges that led to the creation of a new store called "Primeros Pueblos", an initiative that started in 2022 in Santiago and focused on successfully positioning the products and items made by these southern entrepreneurs.