CMPC inaugurates the second Bosque Vivo [Living Forest] park in the city of Angol in the La Araucanía Region of Chile
With more than 450 hectares set aside for conservation and enjoyment of the natural environment, the company invites visitors to "experience nature", providing the community with this new space that highlights all the services provided by the forest and plantations. Athlete and recent Pan-American Games medalist for Chile Isidora Jiménez attended the event. 
3.5 kilometers from the Plaza de Armas in the city of Angol, Temuco, La Araucanía, there is a diminutive Garden of Eden where the community can enjoy nature, sports and the outdoors. We're talking about the CMPC Junquillar Park, which was officially inaugurated this Friday, thus becoming the second park in the Living Forest network.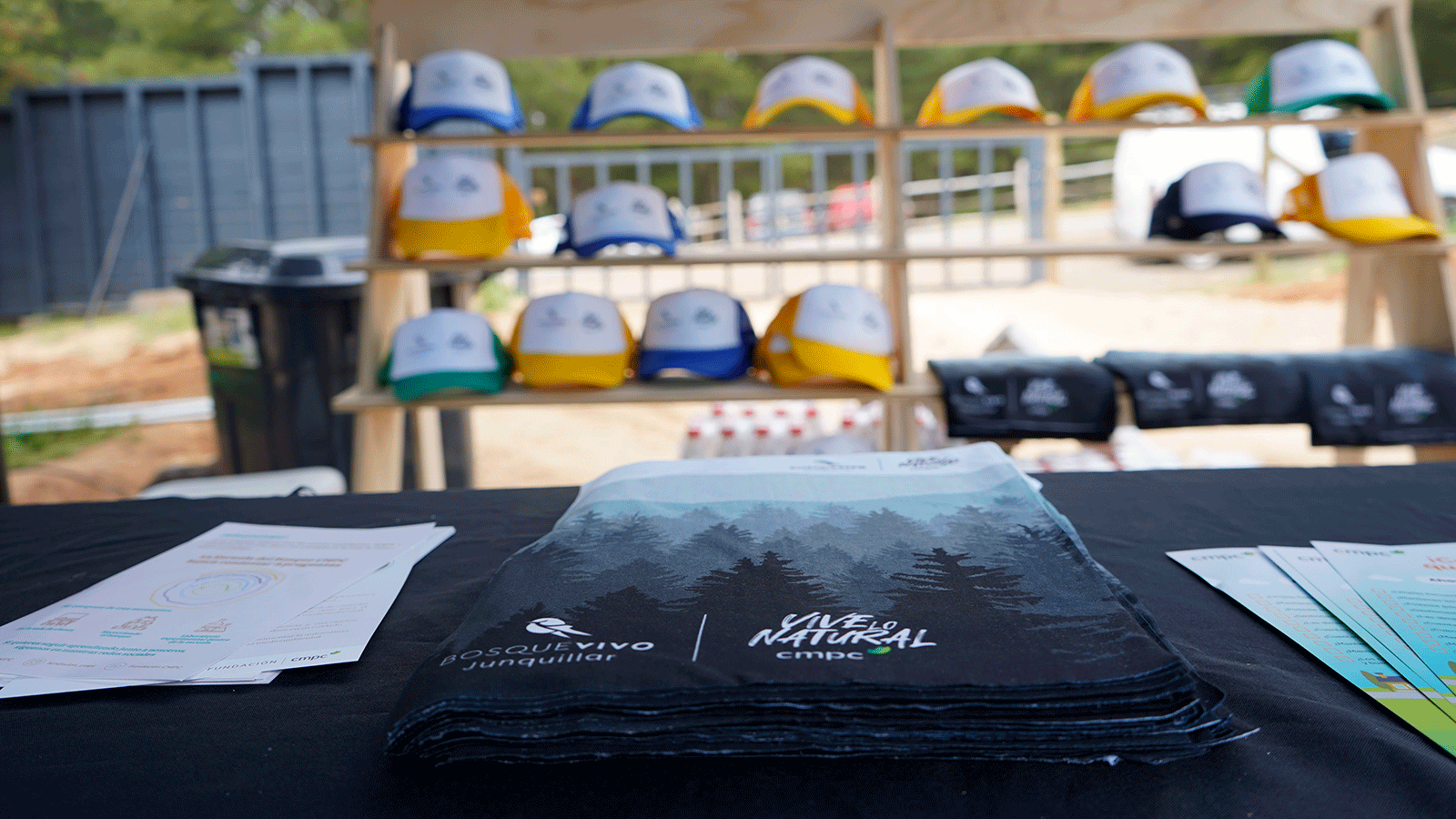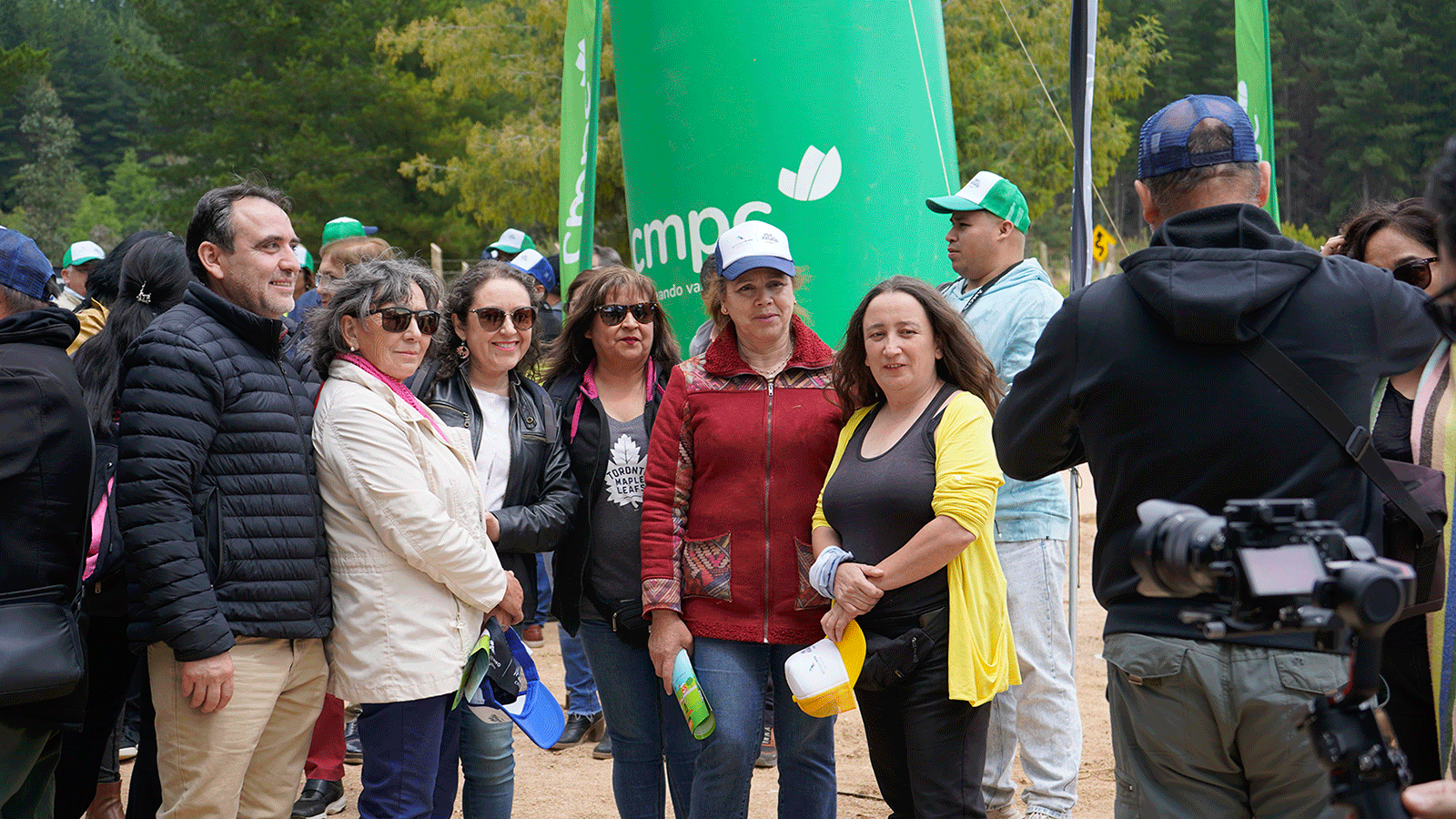 With a total of 458 hectares, where 21 hectares are earmarked for planting and 437 for conservation, visitors have the chance to experience nature through outdoor activities like hiking, trail running, mountain biking or simply walking the trails amidst trees that include mañíos, oaks, raulí, canelos or peumos. 
This project was built by the company specialized in outdoor spaces called Outlife, transforming CMPC land into a true natural paradise open to the community for enjoying sports, recreation and education surrounded by nature.
The inauguration ceremony was attended by Angol Mayor Enrique Neira who expressed his support for the initiative. He said, "CMPC has given us a tremendously beautiful gift for the community of Ángol. We know what this Junquillar park means for our athletes, especially for those involved in mountain biking and trail running. We are very grateful. I've always said that when the strategic alliance between public and private service is brought to life, good results always come about, so today we are participating in the inauguration of this beautiful park paid for entirely by CMPC. This will undoubtedly benefit many athletes, both in our community and all those who come to the different activities and championships that take place here in the Ángol district." 
For his part, CMPC Corporate Affairs Manager Guillermo Turner said, "We've made available a 500-hectare park to the community of Angol and all the surrounding cities and municipalities where people will get to enjoy the wonderful experience of sharing common spaces between the production, conservation and restoration sectors. This park is a new addition to CMPC's Living Forest project."
Similarly, Turner said, "What we're doing with this project (Living Forest) is opening up spaces to take advantage of the ecosystem services of the forest. One of them, of course, is production. We need wood, and the world needs wood to build, but wood and production can also coexist with restoration and conservation, as well as with athletics, going for a walk, and visiting the forest. We can live nature itself." 
From Outlife, founding partner Diego Pereira said, "By establishing a new place of interest such as CMPC Junquillar Park, opportunities are created to diversify the local economy, promote entrepreneurship and generate income for residents, thus promoting economic growth in the community of Angol. This is precisely what motivates us at Outlife to develop parks and outdoor spaces across the country."
During the inauguration of CMPC Junquillar Park, different sports activities were carried out. Attendees were able to participate in a guided hike, mountain bike classes and a pump track competition. They also enjoyed food trucks, bike jumping demonstrations and many more surprises.
For the Angol Neighborhood Council President Juana Sáez, this tourism hotspot that was inaugurated in Angol will help neighborhood organizations continue to develop. "This is wonderful because it brings in a lot of tourism. As a neighborhood association, we sometimes set up stands to sell things to make money so we can move forward with our new premises and our organization.  Plus, it's wonderful for youth sports. It is an excellent project for our local area and community residents." 
Regarding sports, the new park will be a space to pursue a range of disciplines. This was reported by Isidora Jiménez, a national sprinter who participated in the inauguration. She said, "This new space can unite the community, the family, and ensure there are more sports activities available. The park was impeccable, and the fact that it is now open serves to educate so that everyone feels they are part of it and can go hiking, jogging, and bike riding because this place is a center for sports in the Angol community."
The next space to be integrated into the Living Forests network is the CMPC Lastarria Park located in the city of Loncoche, which will soon be open to the public so that people there can experience nature. 
The legacy of CMPC Bosque Vivo
The CMPC Pumalal and Junquillar parks are part of the Living forest project. This initiative is based on the idea of disseminating the ecosystem services of forests and productive plantations such as environmental services with carbon sequestration, soil regeneration and the production of sustainable products like cellulose and wood in addition to highlighting social services related to cultural issues and protected spaces. Furthermore, it highlights tourism services with the aim of impacting local development and promoting outdoor activities through the network of parks. 
Bosque Vivo offers extensive native forest conservation areas. Together with the productive sectors, they are a constant refuge for neighbors looking for sports, recreation, education or simply enjoying nature. CMPC is committed to promoting sustainability in general and the sustainable use of forests, offering the community a network of parks where they can enjoy open spaces and a wide variety of outdoor activities.
These include recreational plazas with pump tracks and children's games, hiking and mountain bike trails, footpaths for walks in different types of forests, educational and directional signage for self-guided hiking, rest areas, lookout points, architectural landmarks and much more.