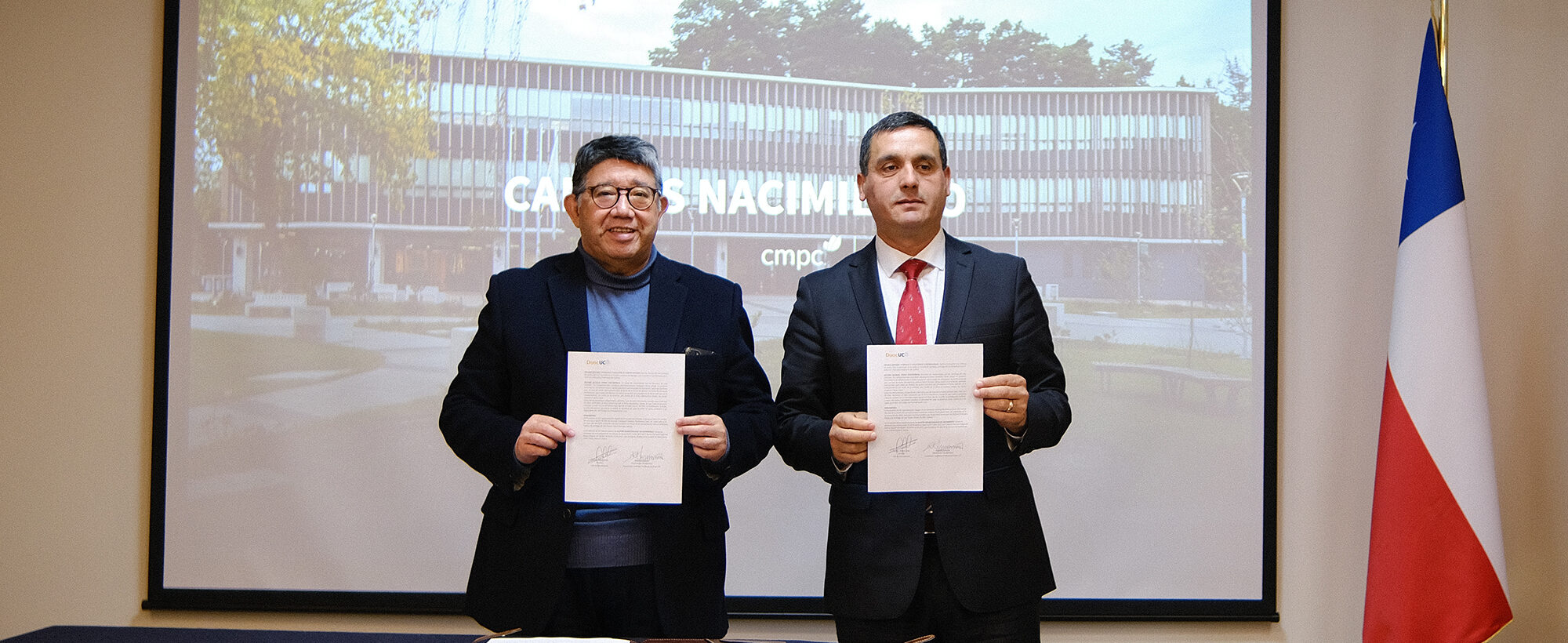 Agreement between the municipality and the CMPC – Duoc UC Nacimiento campus will strengthen community healthcare
The agreement will give students in the Advanced Technical Nursing degree program an opportunity to do their internships at local rural health care centers.
Students in the Advanced Technical degree program in Nursing were happy and excited about the signing of an agreement between the Municipality of Nacimiento and the CMPC – Duoc UC Nacimiento campus to facilitate internships at local healthcare centers. On Tuesday, September 5, local mayor Carlos Toloza and the academic vice rector of Duoc UC, Kiyoshi Fukushi, signed a collaboration agreement between both entities for the School of Health to establish a strategic partnership that will enhance health education and practice, thereby contributing to the well-being of the community and the growth of the region.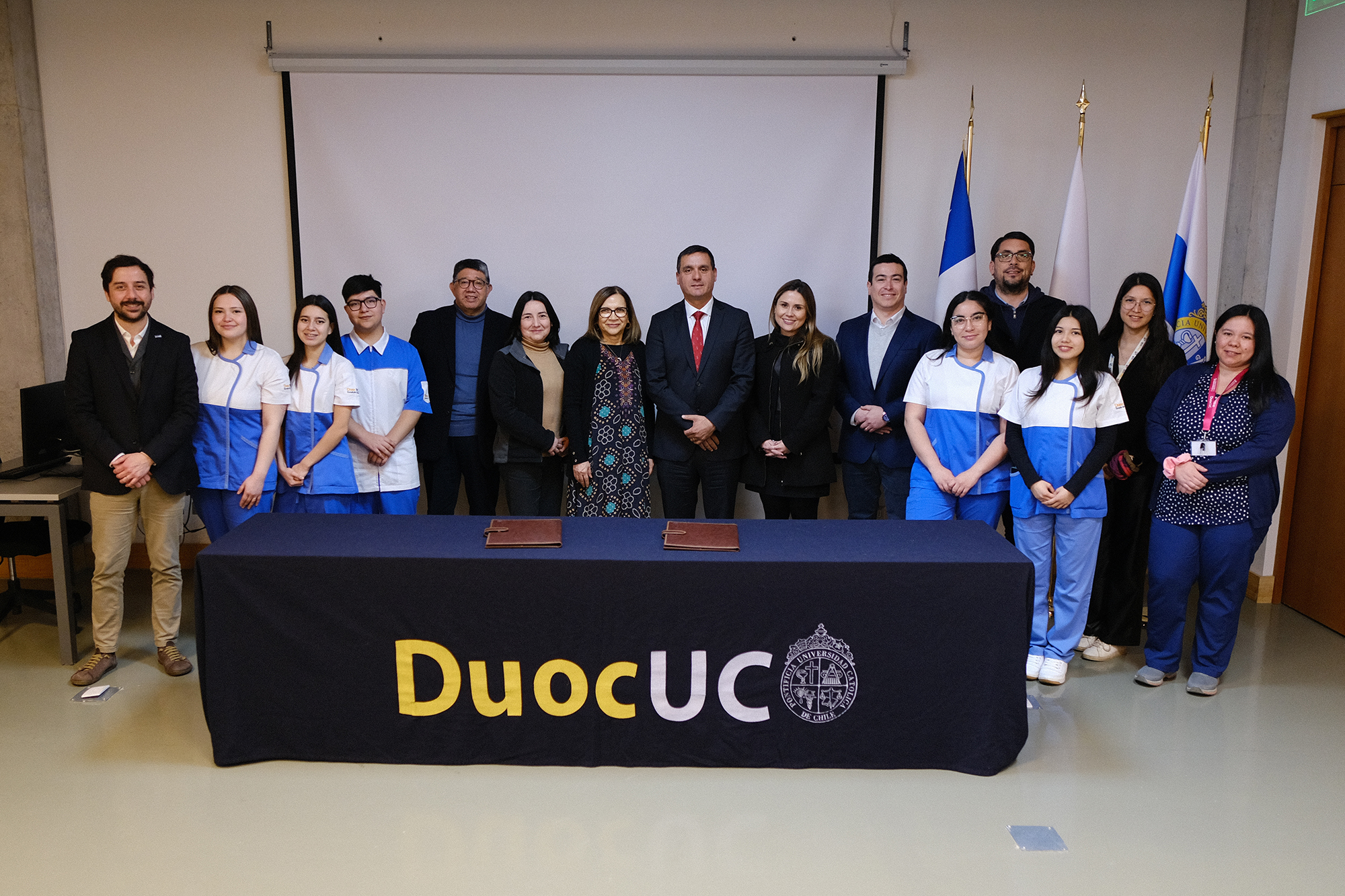 Specifically, ten municipal health centers will be open to students to do their internships, including rural clinics and medical centers in Nacimiento. "We have been talking about this agreement for quite some time, wherein Duoc UC students will be able to develop their practices under a dual format in our municipal clinics," said Carlos Toloza, Mayor of the Nacimiento District. He also said, "We have six municipal clinics and four centers where we serve 3,800 people living in rural areas via the Municipal Health Department. We're very pleased, very happy, because this is going to mean even more benefits than we already offer our users in conjunction with Duoc UC and the CMPC company."
For the academic vice-rector of Duoc UC, Kiyoshi Fukushi, this agreement opens up a great opportunity for his students to deal with real-life situations, which is a key aspect of their training. "There are three foci or elements in terms of the quality of a technical-professional institution of higher education. One is the quality of teachers, next is to have relevant curricula and the third is practical experience. We need our students, from the first moment they join the educational process, to soak up reality and understand how things are done," said the vice-rector.
For CMPC this marks a new milestone for the recently inaugurated Duoc UC in Nacimiento, in this public-private partnership that recently erected a modern building in the district, offering 67 technical-professional degree programs for local students. "This milestone of signing an agreement also marks the beginning of a new stage where students will be able to develop their professional practices, particularly in areas far from the urban core. As a company we are very happy to be at the heart of this joint effort, connecting the municipality and Duoc UC itself," said Cristian Cuitiño, CMPC Head of Corporate Affairs.
Students' opinions
For first-year Advanced Technical Nursing students, this agreement fills a long-awaited desire to complement their professional studies. "When I found out that this establishment was going to open, I thought it was an excellent opportunity for those of us who live in this city and those who might not have access to other institutions. The new agreement has made this an even greater opportunity as the internship is nearby. Oftentimes you don't have the resources to travel and go to distant places, so I think this is great," said student Aarón Cuevas.
"It's very cool because being in a simulation center is very different, whereas working with real people is quite helpful. This work is about dealing with people more than anything. Our field of work requires being with people, dealing with them, conversing, understanding how they feel, and treating them accordingly. To me this is excellent because it opens up the opportunity to get familiar with our future work environment," added student Vanessa Aguirre