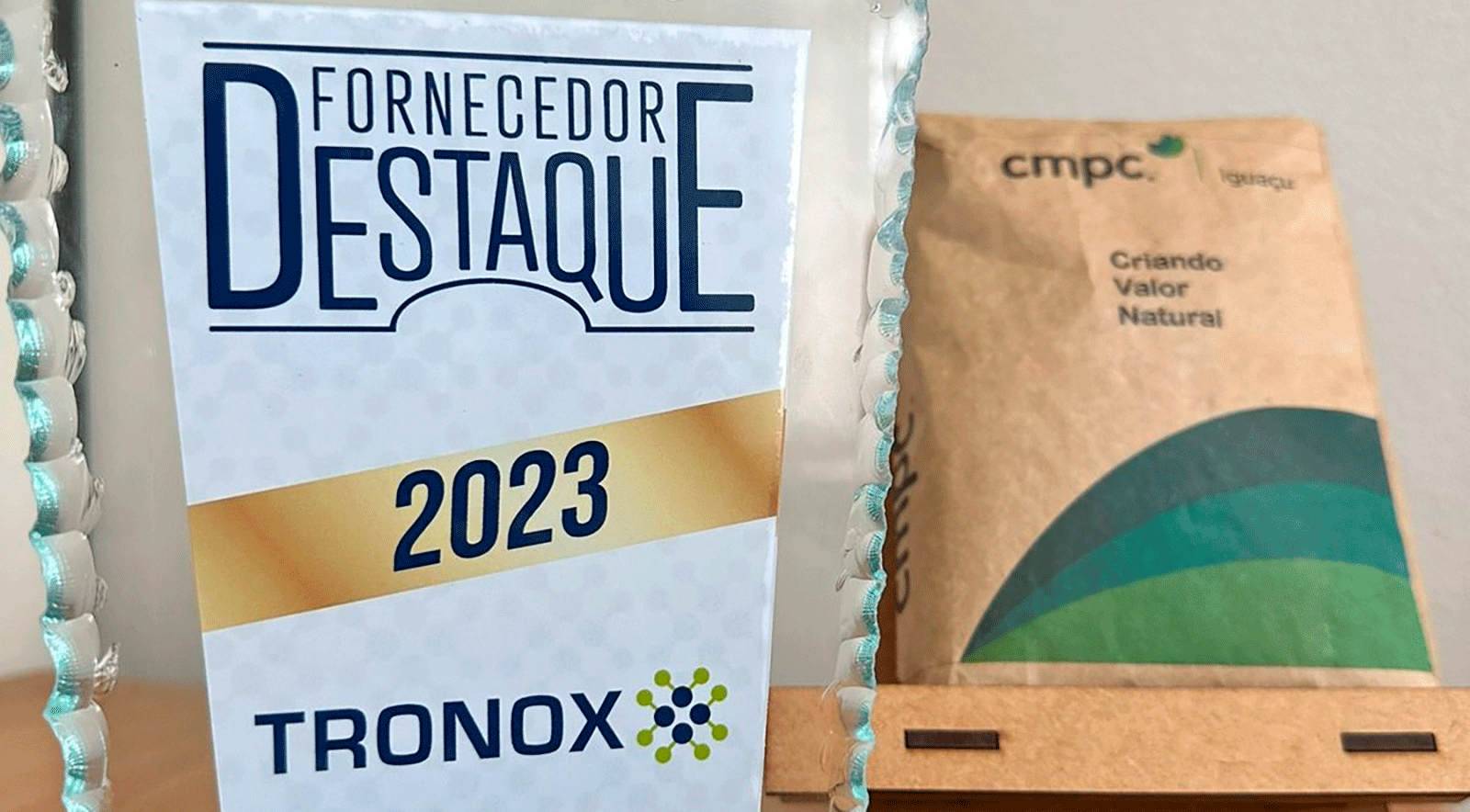 Sack Kraft Brazil is recognized as an innovative supplier in 2023
The recognition was presented by the client Tronox, a global leading company in the manufacturing of titanium products, which conducts an internal ranking annually.
Through a ceremony held in Camaçari-Bahia at our client Tronox's factory in Brazil, the Brazilian business of Sack Kraft received recognition as the Outstanding Supplier of 2023 in the Innovation category, according to the ranking of this global leader in titanium product manufacturing.
This award demonstrates the outcomes of work based on our 2030 Strategy, outlined since the Company's arrival in Brazil, with a focus on service, innovation, quality, and a special emphasis on understanding and attending to customers to provide solutions according to their specific needs. Rossana Canessa, Commercial Manager of Sack Kraft Brazil, commented that "in addition to the enormous commitment of the employees, without whom all this would not have been possible, the recognition allows us to advance in the process of generating future negotiations and closing long-term agreements with global reach."
Michele Krubniki, Commercial Executive responsible for the Tronox account, signaled that "this was an excellent opportunity to understand and interact not only with the purchasing department but also with the user area of our packaging, contributing ideas for improvement focused on costs, sustainability, and innovation, strengthening our ties and forming a business partner relationship".